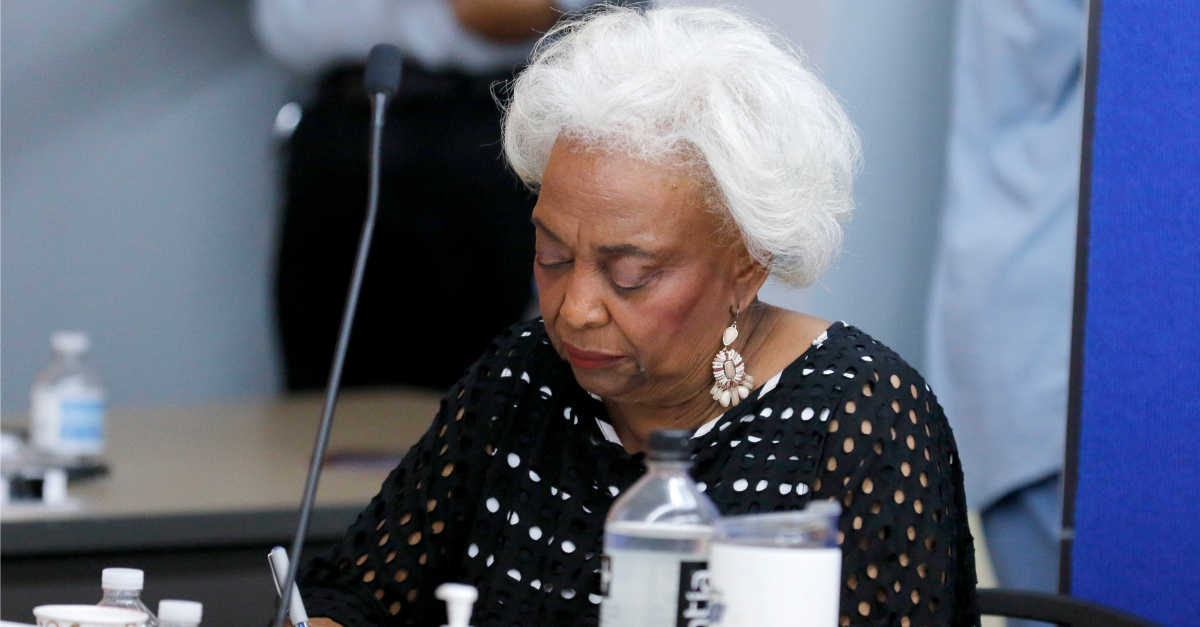 The recount in several elections continues Sunday in Florida, and it's not going smoothly. It remains to be seen what'll happen in the races for governor, state agriculture commissioner, and U.S. Senate. Nonetheless, it is as good a time as any to brush up on the history of embattled Broward County Elections Supervisor Brenda Snipes. Republicans including Gov. and Senate candidate Rick Scott, have been criticizing her for her handling of local ballots, and well, it's not without precedent. Snipes, a Democrat tapped for the position in 2003 by Republican Governor Jeb Bush, has faced several claims of voting process problems in her time as supervisor.
More recently, a judge (Scott appointee Anuraag "Raag" Singhal) determined in May that her office destroyed ballots from a local 2016 Congressional race way too early. Officials with the Florida Department of State were set to send experts to make sure all the laws were followed in these past midterms. Again in August, the same court ordered an injunction against her, keeping her from opening mail-in absentee ballots in secret or before a canvassing board determined these ballots' legitimacy.
Results this month have been, um, mixed. On one hand, a Florida Department of Elections spokesperson told the Miami Herald on Saturday that they've found "no evidence of criminal activity." On the other hand, a canvassing board determined that among 205 ballots in an anonymous group of votes, 20 were illegal for featuring mismatched signatures, according to The Miami Herald.
"The ballots cannot be identified," Snipes said.
The recount is ongoing. Broward County's endeavor was delayed four hours on Sunday because of reported machine glitches.
[Image via Joe Skipper/Getty Images]
Have a tip we should know? [email protected]