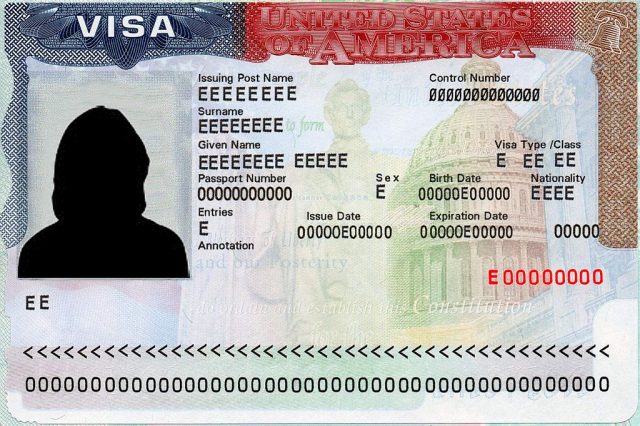 The Trump Administration has been blasted by a federal judge and immigration attorneys for enforcing President Donald Trump's immigration ban in chaotic manner.
But it turns out there was nothing haphazard about the Trump Administration's roll-out of its immigrant order.
In fact, the State Department secretly ordered all federal customs and border officers to systemically cancel most visas for immigrants from seven majority-Muslim countries.
In the one-page State Department order dated Jan. 27, the government revoked  "valid" visas, blocking immigrants even though they had already been vetted by the United States and obtained clearance to come live in the United States months before the Trump executive order was signed.
In a related development, DOJ attorney Erez Reuveni told U.S. District Judge Leonie Brinkema on Friday during a court hearing in Alexandria, Virginia that government canceled more than 100,000 valid visas on Jan. 28. The State Department estimates the number immigrants whose visas were cancelled is 60,000.
The State Department's blanket cancellation of most valid visas expanded the Trump immigrant order, which did not specifically call for the revocation of valid visas already issued.
The revocation order was not revealed to the public until it was filed in a Boston court on Jan. 31.
"Upon request of the U.S. Department of Homeland Security," the State Department order said, "I hereby provisionally revoke all nonimmigrant and immigrant visas of nationals from Iraq, Iran, Libya, Somalia, Sudan, Syria, and Yemen." The order was dated January 27 and signed by deputy Assistant Secretary of State for Consular Affairs Edward J. Ramotowski.
The government agency that sought the cancellation of visas is the Homeland Security Department, which is headed by Trump appointee John F. Kelly, a retired U.S. Marine Corps general.
Judge Brinkema, over the objection of the Department of Justice, on Friday ordered the federal government to provide a list of all immigrants with a valid visa and a residence in Virginia who were denied entry since Trump signed the immigration ban.
Judge Brinkema also allowed the State of Virginia to join the lawsuit against the federal government over the immigration ban.
Judge Brinkema criticized the government's roll-out of the immigration ban after Trump signed it Jan. 27.  "It's quite clear not all the thinking went into it that should have gone into it," she said. "As a result, there was chaos."
The ACLU, other legal groups and law offices, and the states of Virginia, Washington and Minnesota have filed at least 40 different lawsuits filed across the country challenging the legality of Trump's executive order.
The lawsuits contend that Trump's order was calculated to exclude Muslim immigrants due to their religion in violation of the First Amendment, and allege other constitutional and statutory violations.
A few of the immigrants who were deported upon arrival to the United States even though they had valid visas have been allowed back into the United States in the last 24 hours.
[image wikipedia commons]
Have a tip we should know? [email protected]