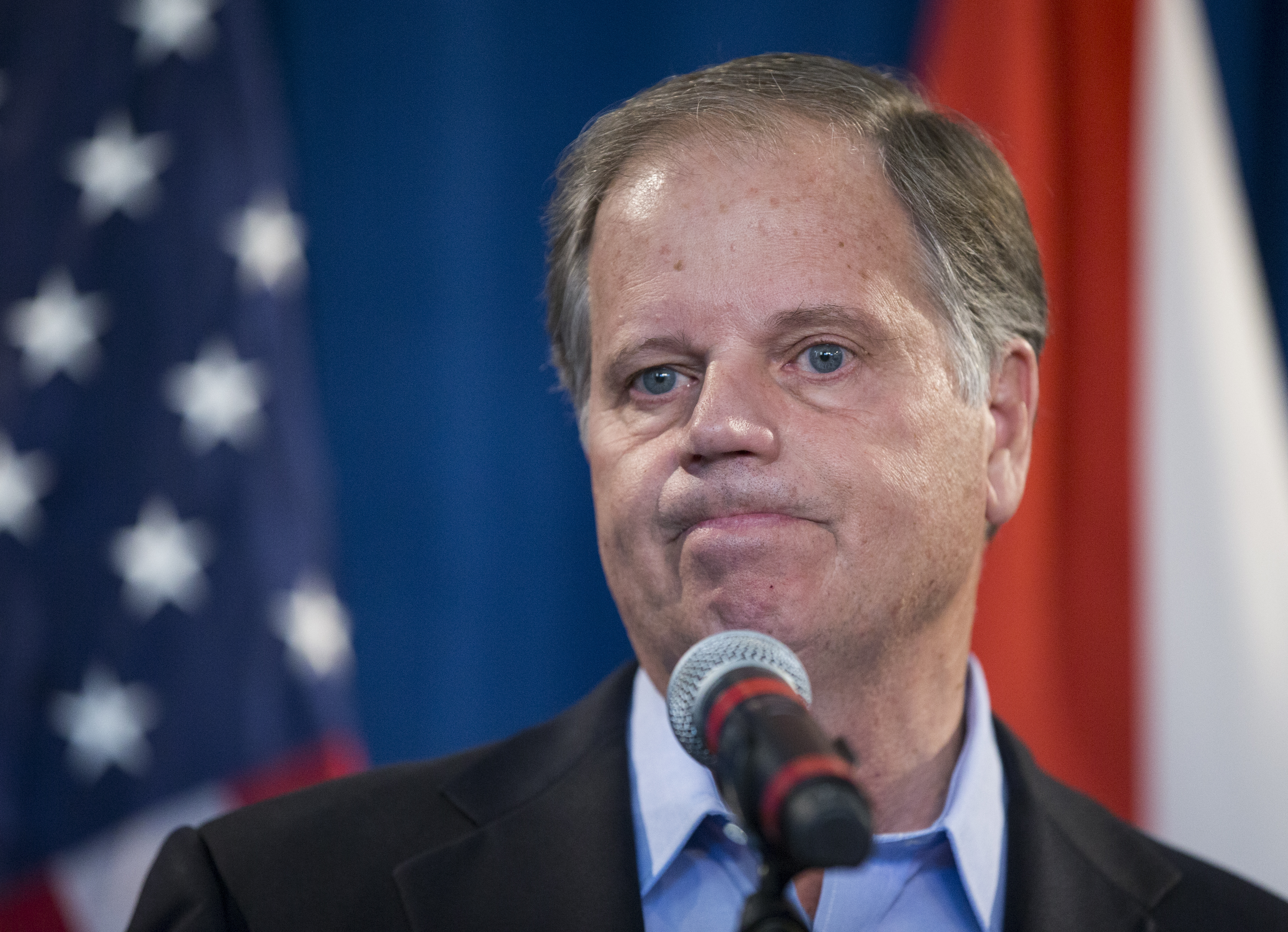 A public interest watchdog filed a complaint Monday with the Federal Election Commission ("FEC") alleging multiple Democratic Super PACs unlawfully conspired to keep their donors and campaign activity shrouded in secrecy during December's special election for the Alabama Senate seat won by Democrat Doug Jones.
The 13-page complaint, filed by non-partisan government accountability group, the Campaign Legal Center ("CLC") accuses the Highway 31 Super PAC of violating federal campaign finance laws by spending $4.2 million on the special election while illegally hiding their donors from voters until after the election occurred.
According to the FEC complaint:
Highway 31 was formed in Alabama on November 6, 2017 and—despite not having raised a penny and having no record of political fundraising—was quickly extended $1,154,844 in credit by out-of-state media consulting firms for independent expenditures in connection with the special election for U.S. Senate in Alabama in December 2017. Highway 31's pre-special report—the only report filed before Alabama voters went to the polls on Election Day—did not list the identity of any contributors, but it did report $1,154,844 in debt.
The CLC's filing continues, noting, "Two days after the close of the pre-special reporting period, Highway 31 received a $1.2 million contribution from Senate Majority PAC, and then repaid its vendors."
The CLC's complaint goes on to allege that this behavior–by various Democratic Party vendors and Super PACs–effectively created and exploited a loophole in campaign finance law allowing national Democratic Party-linked organizations to bypass federally-mandated disclosure requirements.
Specifically, CLC argues that Highway 31 violated three distinct statutes: (1) 52 U.S.C. § 30104(b)(3)(A) by intentionally ignoring obligations "to report contributions received from its vendors, and/or from Senate Majority PAC and Priorities USA Action";  (2) 52 U.S.C. § 30104(b)(4) "by failing to adequately report any payments to extinguish debts and obligations," and (3) 52 U.S.C. §§ 30104(b)(3) by misreporting "receiving $910,000 in contributions from Priorities USA."
In a press release issued to highlight the complaint, CLC's Brendan Fischer said:
Democrats talk the talk about supporting transparency in political money, but then national Democratic groups push aggressive new legal theories to undermine the transparency laws that are on the books. Despite laws requiring that super PACs disclose their donors, Alabama voters went to the polls on election day without knowing who was backing Highway 31. This secrecy scheme cooked up by Highway 31 and its backers threatens to create a new disclosure loophole that will be exploited by billionaires and operatives supporting both parties, unless the FEC does its job and enforces our disclosure laws.
Law&Crime reached out to Highway 31 for comment on this story, but no response was forthcoming at the time of publication.
[image via Mark Wallheiser/Getty Images]
Follow Colin Kalmbacher on Twitter: @colinkalmbacher
Have a tip we should know? [email protected]