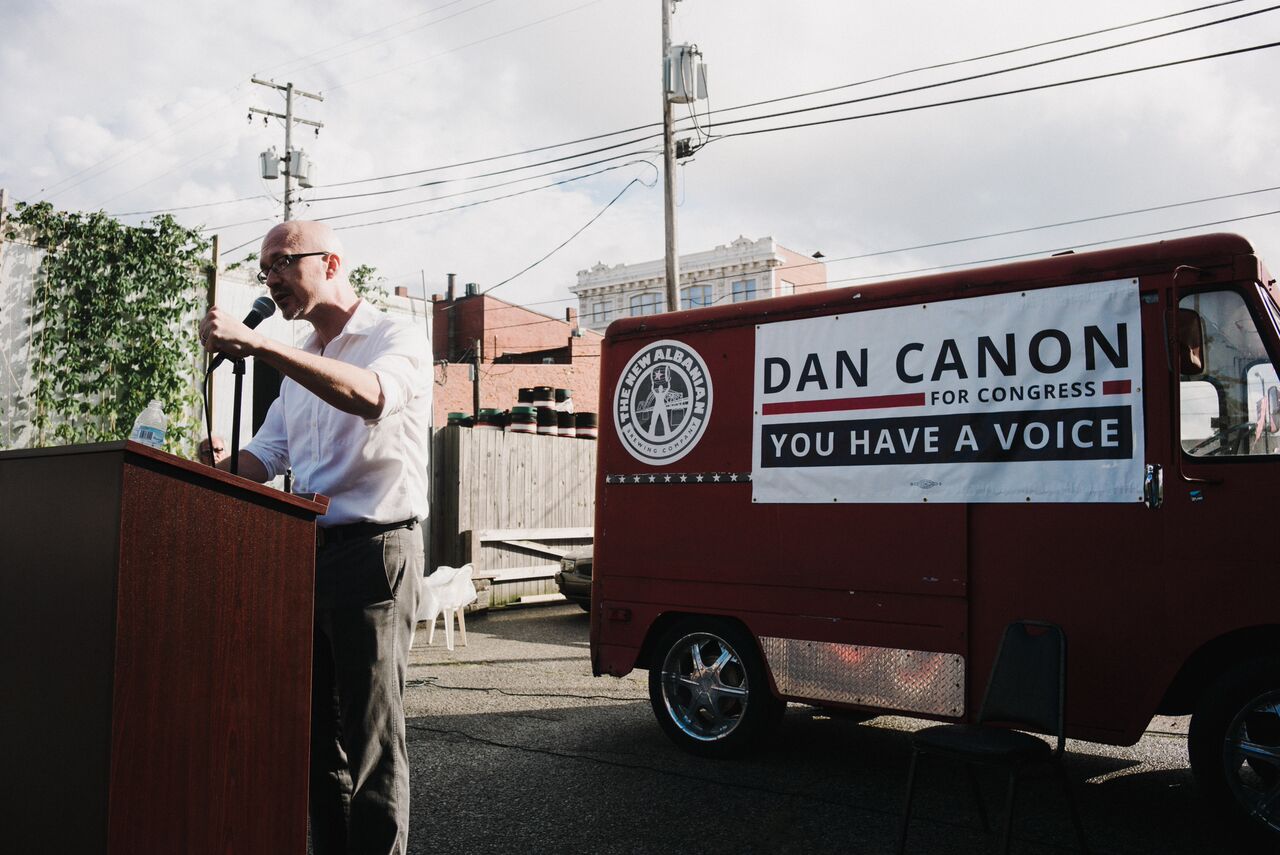 A Democratic congressional candidate in a red state is bucking conventional wisdom and party politics by endorsing a raft of explicitly left-wing and populist policy proposals–including reparations for African-Americans.
Dan Canon is running for Indiana's ninth congressional district. This district includes the city of Bloomington and most of the Indiana side of the Louisville metro area. Canon himself is locally known as a prominent civil rights attorney who helped secure same-sex marriage rights in nearby Kentucky.
The "Priorities" section of Canon's campaign website positions the candidate firmly in the progressive mold–but goes even a bit further than that. One of the specific policies Canon aims to see enacted is, as mentioned above, reparations for African-Americans.
Canon's website offers a fairly lengthy breakdown of the candidate's support–reproduced in full below [emphasis in original]:
Work to close the racial wealth gap in ways including, but not limited to: encouraging support for minority-owned enterprises; protecting the integrity of the federal judiciary and executive cabinet by encouraging diverse appointments; support for measures to demilitarize local law enforcement units, particularly in communities of color; support for the Commission to Study and Develop Reparations Proposals for African-Americans Act (H.R. 40); introduce and support legislation authorizing private unjust enrichment actions to be brought against corporations and other entities that reaped enormous benefits from the trans-Atlantic slave trade.
The Commission to Study and Develop Reparation Proposals for African-Americans Act was introduced in Congress by Representative John Conyers and currently has 32 cosponsors. Canon's support for the bill puts him solidly on his party's left-most flank, as do some of his other campaign positions.
According to his website, Canon favors comprehensive criminal justice reform, intends to champion and strengthen organized labor, believes the minimum wage should be at least $15 per hour, and supports Medicare for All–or some other form of single-payer–when it comes to health care.
Fashioning himself as something of a populist, Canon has also outlined policy proposals not particularly associated with the Democratic Party–such as renegotiating trade deals, addressing the opioid crisis and breaking up large monopolies and Wall Street banks in order to benefit consumers.
Canon has, therefore, thrown out the preferred playbook of the Democratic Congressional Campaign Committee–which tends to urge and support more moderate candidates while occasionally disparaging more left-of-center candidates–running in historically Republican districts.
During the 2016 general election, Donald Trump blew Hillary Clinton out of the water in Indiana's ninth district–scoring a 27-point landslide over the Democratic Party's standard bearer. The ninth's current representative, incumbent Republican Trey Hollingsworth notched a slightly less impressive victory–beating his Democratic counterpart by a relatively modest 14-point margin.
So, politically, the district is–at least in terms of party preferences–fairly and traditionally Republican, but Canon appears to be counting on the idea that Republican voting preferences don't necessarily equate to rock-solid conservative and reactionary politics in the Hoosier State–at least not all of the time.
[image via Canon for Congress; used with permission]
Follow Colin Kalmbacher on Twitter: @colinkalmbacher
Have a tip we should know? [email protected]