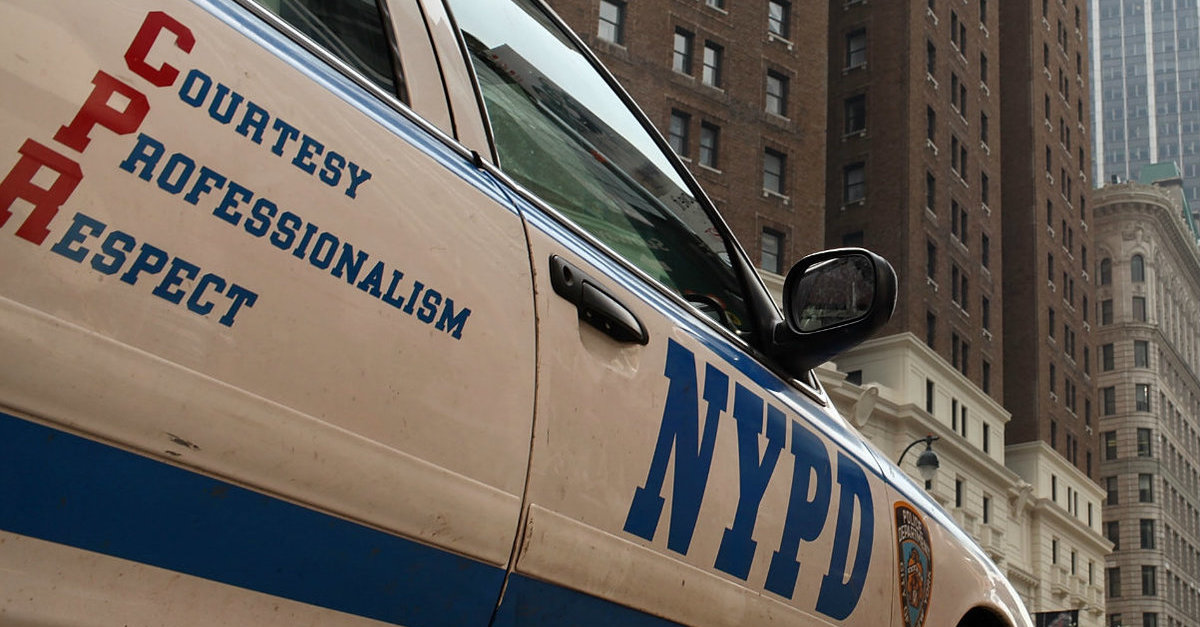 Courtesy. Professionalism. Respect. And occasionally sexual impropriety.
A detective with the New York City Police Department (NYPD) has been suspended after allegedly using another officer's body camera to record video footage of his genitals.
According to the New York Daily News, Detective Specialist Raymond Williams, a Neighborhood Coordination Officer who previously worked at the 79th Precinct in Brooklyn, was suspended from duty on Thursday.
The report alleges that Williams surreptitiously commandeered another male officer's body camera after his unsuspecting colleague took a bathroom break at their Bedford-Stuyvesant station house—and proceeded to record the traditionally male indicators of his anatomy at length on October 2 of this year.
An NYPD document detailing the allegations against Detective Williams notes:
[He] took possession of another member of the service's department issued body camera and recorded a thirty-two second video consisting of him intentionally exposing his testicles while in the 79 Precinct Special Operations Office.
Williams' fellow badge-holder apparently saw the testicular footage on the next day, but declined to alert his superiors, according to police documents obtained by the Daily News.
Cop brass was only later alerted to the existence of the 32-second clip after a "woman civilian employee" reviewing body camera footage with the NYPD Legal Bureau happened upon the inappropriate video on November 20. That employee then alerted her supervisor, who, in turn, contacted the NYPD's infamous Internal Affairs Bureau.
The fate of the unwitting officer who was allegedly gifted the footage by Detective Williams hangs in the balance of the department's well-known opacity. It is currently unknown whether or not he'll face any consequences for allowing his body camera to be so easily put to such use and/or for failing to report the clip.
The NYPD was typically mum about the explicit footage and unauthorized video shoot, simply noting that "the incident is under investigation."
The footage in question has yet to be released.
[image via Spencer Platt and Getty Images]
Follow Colin Kalmbacher on Twitter: @colinkalmbacher
Have a tip we should know? [email protected]