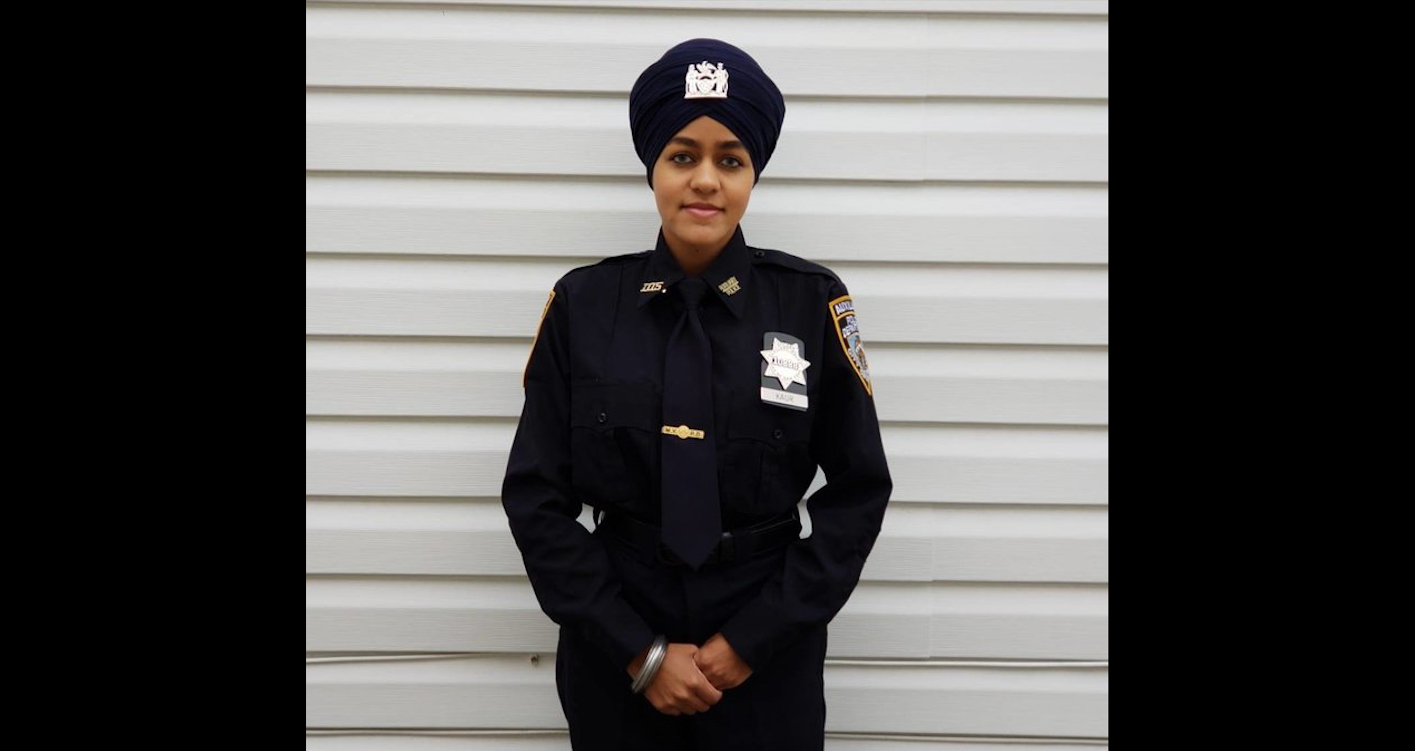 An Indian-American woman in New York City carved out her own, small but important space in history earlier this month.
Gursoch Kaur, a 20-year-old from the borough of Queens, became the first turbaned Sikh woman to ever join the New York City Police Department after graduating from the New York Police Academy on May 16.
Kaur spoke to media outlet Desi Talk about her new role as an officer. She said, "We are the eyes and ears of the community. I go on parades, am controlling traffic, making sure everybody is safe."
In further comments, Kaur discussed the history of strong female role models in Sikh history, culture and religion. She said:
It goes back to 'Sikhi'- about being both a sant and a sipayee. Throughout our Sikh history, there have been women performing their daily tasks but also being warriors and looking after their country – like Mata Bhag Kaur and Bibi Harsharan Kaur. When I listen to their story it encourages me.
Kaur speaks three languages, Hindi, Punjabi and English. These are an asset to her police work, she says. Kaur said, "It's great to be bilingual so that our community members feel more comfortable."
Currently an auxiliary police officer, Kaur is trained to assist local precincts, housing services areas and transit districts. In a statement to the Huffington Post, NYPD Officer Delare Rathour, said, "Auxiliary Police Officer Kaur's accomplishment by joining NYPD Auxiliary has been ground breaking. She will be joining the largest Auxiliary Police Program in the United States. Officer Kaur will make all Sikhs around the world proud!"
Starting off in Queens' 105th precinct has been a rewarding experience so far, Kaur said, noting that many passersby have noticed her turban and asked her questions about it.
Kaur continued, "I feel blessed. The only reason people are interested is because of my dastar (turban). People haven't seen anything like that. It's great because it gives me an opportunity to tell them what's behind the turban, educate them. That's how we love one another."
[Image via Sikh Officers Association]
Follow Colin Kalmbacher on Twitter: @colinkalmbacher
Have a tip we should know? [email protected]