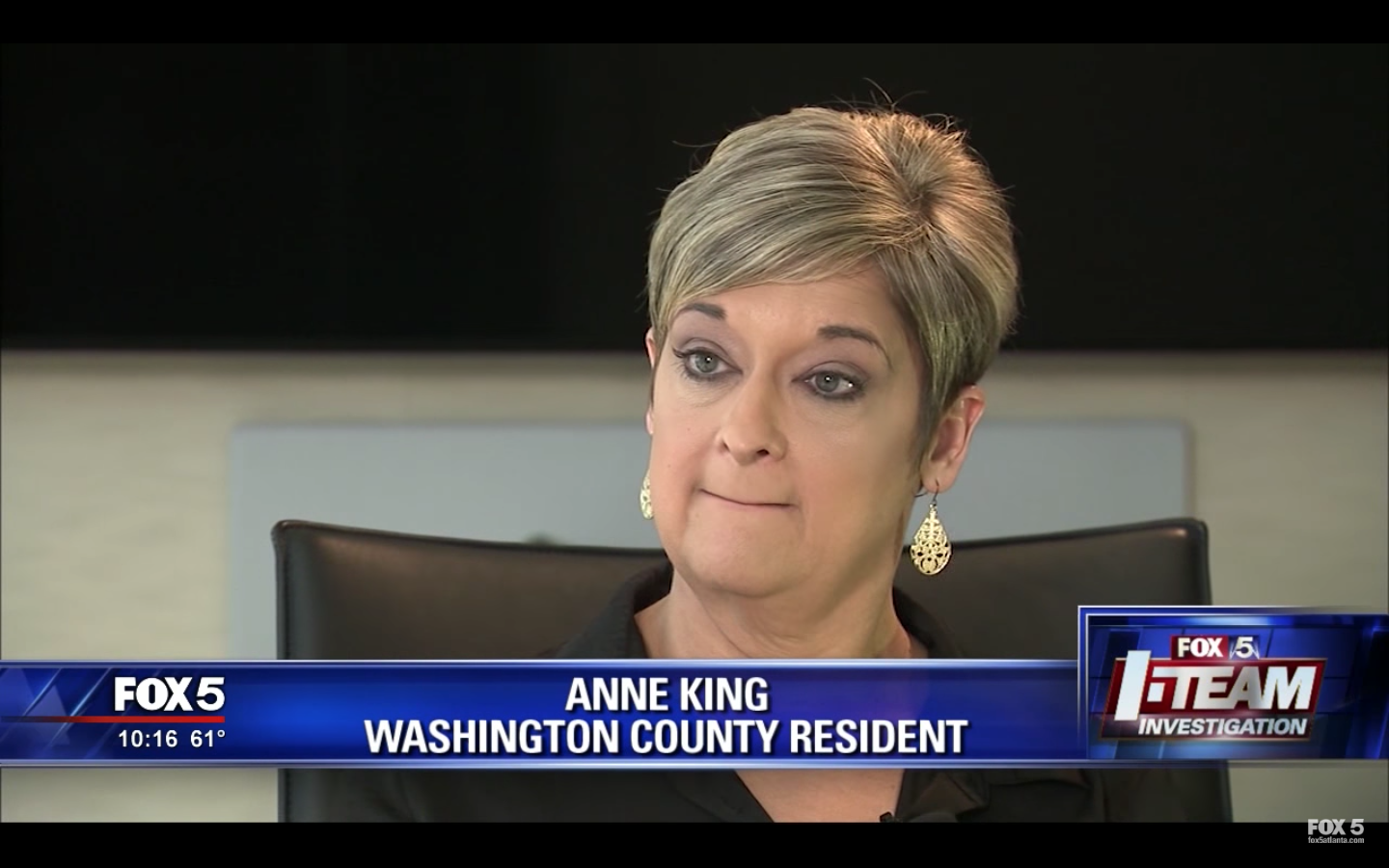 A woman in Georgia is suing her ex-husband for allegedly having her arrested after she criticized his parenting on social media.
Anne King and one of her friends were arrested and imprisoned in 2015 after she voiced displeasure with her ex-husband, a sheriff's deputy in Washington County, Georgia, on Facebook.
In January 2015, Anne King posted the following Facebook status update, mildly expressing a bit of frustration with her ex-husband, Corey King:
That moment when everyone in your house has the flu and you ask your kid's dad to get them (not me) more Motrin and Tylenol and he refuses.
That status also indicated the author was "feeling overwhelmed." In response, some of Anne's friends commented on the status to voice their support. Susan Hines wrote that Corey King was a "POS" and also said, "Give me an hour and check your mailbox. I'll be GLAD to pick up the slack."
After that, things apparently went downhill fast.
According to a lawsuit filed by Anne King, Corey told Anne to take the post down. She refused. Then, Corey posted a screenshot of his ex-wife's status on his own Facebook account. After that, Corey filed an incident report and admittedly requested an arrest warrant due to his ex-wife's "derogatory statements."
As noted in the lawsuit, the arrest warrant reads, in part:
[S]ubject did, without a privilege to do so and with intent to defame another, communicate false matter which tends to expose one who is alive to hatred, contempt, or ridicule, and which tends to provoke a breach of peace.
A Washington County court issued arrest warrants–based on an outdated Georgia law–for Anne King and Susan Hines the very next day. The women were then arrested and spent roughly four hours behind bars before posting $1,000 bail. The judge at their hearing was confused and immediately dropped the charges against them, saying, "I don't even know why we're here."
Under Georgia law, criminal defamation is considered unconstitutional–by dint of a state supreme court decision made some 35 years ago–but apparently still on the books.
Corey King, for his part, believes the blame lies with Washington County Magistrate Judge Ralph Todd, who ultimately issued the arrest warrant. Todd later said, in a deposition, "nobody ever notified" him that criminal defamation charges "didn't have any validity."
Susan Hines was originally a named plaintiff in the lawsuit, but recently dropped out in order to "keep the peace in her small town," according to local CBS affiliate WRDW 12.
The lawsuit also names one of Corey King's colleagues, Trey Burgamy, as a defendant. Anne King is seeking punitive damages, compensatory damages and attorney's fees.
[image via screengrab/Fox 5 Atlanta]
Follow Colin Kalmbacher on Twitter: @colinkalmbacher
Have a tip we should know? [email protected]