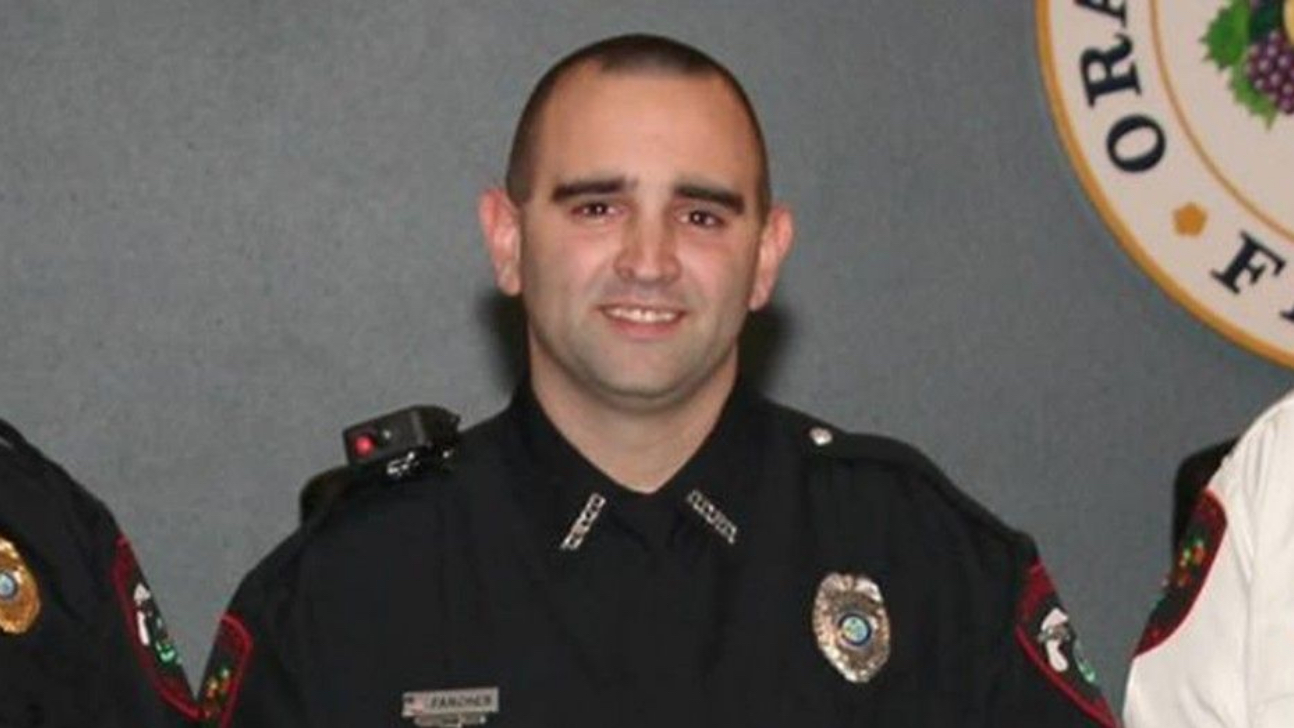 Authorities in Florida have arrested a police officer who allegedly sent "threatening messages" in order to coerce a woman into sending him "nude photographs."
Orange City Police Officer Joshua David Fancher was arrested at his own police department on Tuesday by detectives with the Volusia County Sheriff's Office. Those detectives acted on a warrant issued by the State of Georgia against Fancher, "charging him with making terroristic threats," according to a press release published on Facebook.
Aside from Fancher's Florida arrest, the overarching case is currently being investigated by the Lowndes County Sheriff's Department. According to Lowndes County Sheriff Ashley Paulk, Fancher found the woman he allegedly victimized via social media. He faces two counts on the above-mentioned charges. The Volusia County Sheriff's Office press release continued, noting:
The victim reported receiving numerous threatening messages from an unknown person attempting to extort her for nude photographs. The messages, which started via Instagram, included threats to kill the victim and kill and/or rape her family members if she didn't provide the photos.
Fancher was pulled off a street patrol early on Tuesday and then disarmed. After being confronted with the charges against him, Fancher promptly resigned his position with the Orange City Police Department, according to Lt. Jason Sampsell.
After his arrest, detectives executed a search warrant of Fancher's apartment in DeLand, Florida. He is currently being held in the Volusia County Branch Jail without bond as he awaits an extradition hearing before he is likely transferred to Georgia. If convicted, he faces up to ten years in prison.
Five months ago, the Orange City Police Department shared a video of Fancher being formally welcomed to the force.
[Image via Orange City Police Department/Facebook]
Follow Colin Kalmbacher on Twitter: @colinkalmbacher
Have a tip we should know? [email protected]