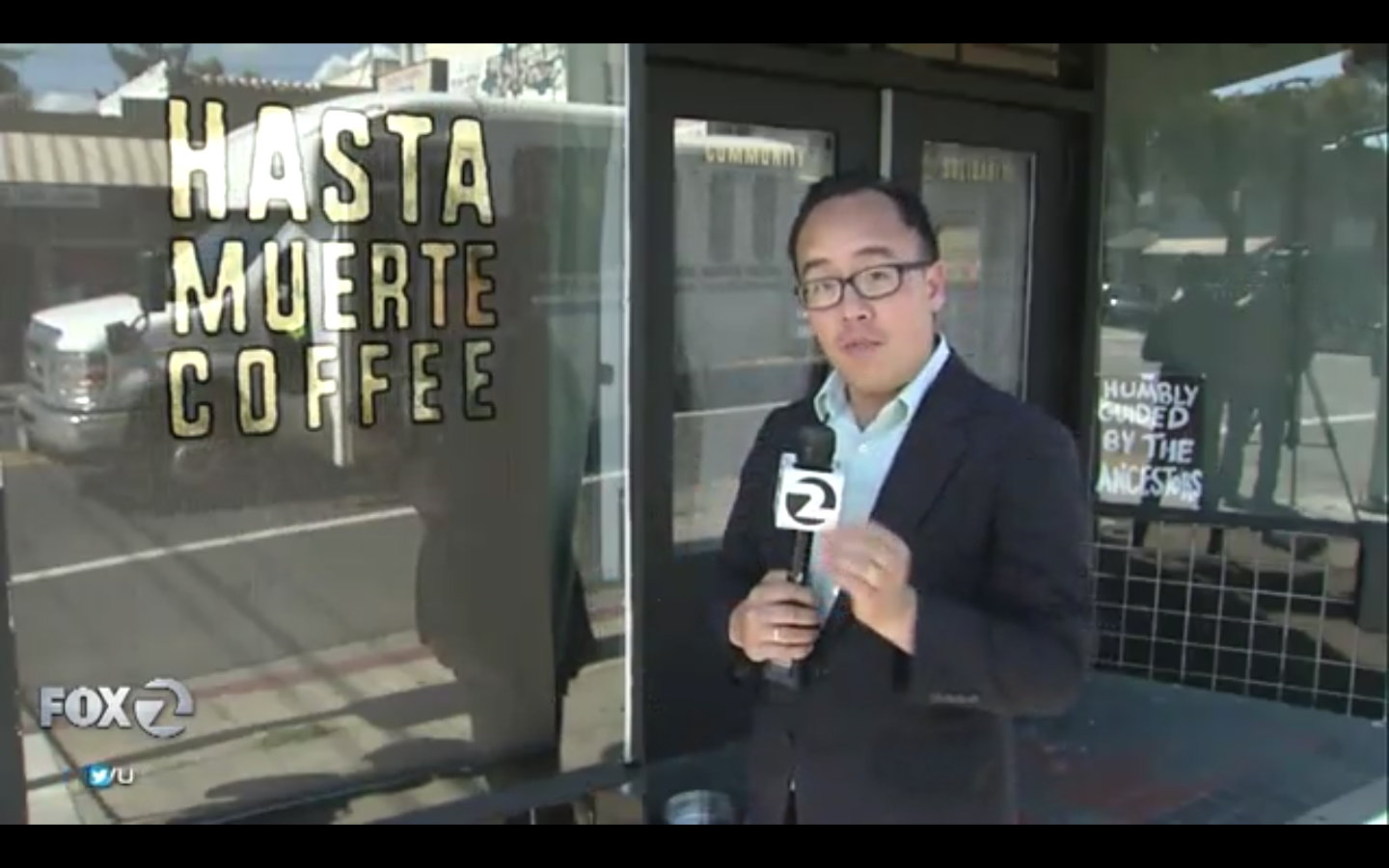 A coffee shop in California is refusing to serve law enforcement officers for the "physical and emotional safety" of their customers, according to the shop's own social media.
Hasta Muerte Coffee is an employee-owned cooperative located in Oakland, California.
The cafe's "no cops" policy was recently highlighted by the local NBC affiliate after a sergeant with the Oakland Police Department showed up wearing his uniform and was asked to leave.
According to that report, the sergeant left without causing a scene and told reporters that he's looking forward to talking about the policy with the shop owners in order to build a better relationship.
But the officer's alleged desire to build a better relationship with the cafe isn't going very well.
Hasta Muerte addressed the incident and its fallout in an Instagram post, writing, in part:
Last Friday February 16th a police (OPD) entered our shop and was told by one of our worker-owners that "we have a policy of asking police to leave for the physical and emotional safety of our customers and ourselves." Since then, cop supporters are trying to publicly shame us online with low reviews because this particular police visitor was Latino. He broadcasted to his network that he was "refused service" at a local business and now the rumblings are spreading. We know in our experience working on campaigns against police brutality that we are not alone saying that police presence compromises our feeling of physical & emotional safety. There are those that do not share that sentiment – be it because they have a friend or relative who is a police, because they are white or have adopted the privileges whiteness affords, because they are home- or business- owning, or whatever the particular case may be. If they want to make claims about police being part of the community, or claims that race trumps the badge & gun when it comes to police, they must accept that the burden of proof for such a claim is on them. OPDs recent attempts to enlist officers of color and its short term touting of fewer officer involved shootings does not reverse or mend its history of corruption, mismanagement, and scandal, nor a legacy of blatant repression.
The image used in the Instagram post is a photo of the Oakland Police Department's logo next to a sergeant's badge–with both graphics are crossed out–along with the anthemic message, "Talk to your neighbors, not the police," emblazoned in Spanish above.
According to the SF Gate, the Oakland Police Officers Association sent Hasta Muerte Coffee a letter requesting "a dialogue" about their anti-cop policy. This letter was summarily ignored and the cafe intends to keep their policy intact, according to KTVU.
Hasta Muerte Coffee is located in Oakland's Fruitvale district. This neighborhood was relevantly immortalized in Ryan Coogler's "Fruitvale Station" a film documenting the infamous police killing of 22-year-old Oscar Grant, a black man who was shot in the back and killed by a white transit cop while lying face down on the ground.
Hasta Muerte's Instagram post is reproduced in full below:
[image via screengrab/NBC Bay Area]
Follow Colin Kalmbacher on Twitter: @colinkalmbacher
Have a tip we should know? [email protected]