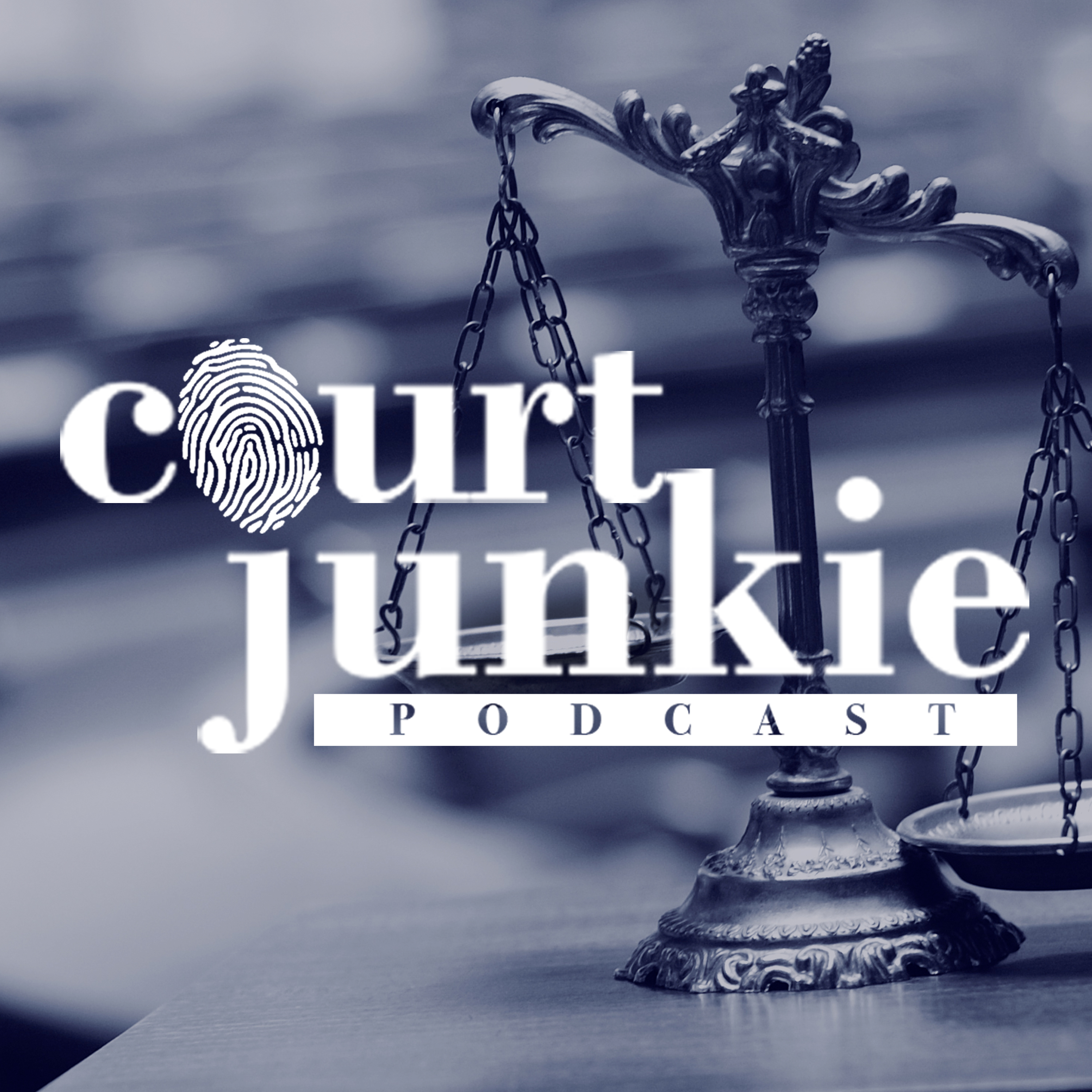 Law&Crime, announced today a new partnership with popular criminal case and trial podcast, Court Junkie. Law&Crime will begin publishing the podcast under its umbrella and bring Court Junkie's episode frequency to weekly instead of bi-weekly.
Law&Crime producer, Jennifer Tintner, will be taking the lead and work hand-in-hand with Court Junkie Founder, Jillian Jalali to curate new weekly podcast episodes, doubling Court Junkie's current twice-a-month episode offering by tapping into Law&Crime's robust library of high-profile trials and crime cases in the U.S.
Court Junkie's audience of loyal listeners will be able to follow even more twists and turns of fascinating cases and crucial courtroom events in these weekly episodes.
The first of the new weekly episodes is available today and will kick-off with a conversation between Jalali and Law&Crime founder, Dan Abrams. Co-produced episodes in the new partnership will launch on Monday, August 26th with the first set to cover the trial of Florida man, James Scandirito, who was accused in the slaying and dismembering of his father's body. Additional cases and trials slated to be featured on the podcast include the trial of Tim Jones who was convicted earlier this year of killing his five children and John Jonchuck, a single father who pleaded guilty by reason of insanity in the death of his 5-year-old daughter after dropping her off a bridge over the Tampa Bay.
"We are thrilled to partner with Jillian and help her expand her slate of compelling true crime podcasts covering some of the most fascinating cases," said Law&Crime President, Rachel Stockman. "Jillian has a dedicated following of true crime junkies, and we are excited to help grow that audience."
"I have long been a fan of Law&Crime and I'm excited to be partnering with such a trusted source for trials and legal analysis," said Court Junkie Creator and Host, Jillian Jalali. "With Law&Crime's expansive trial library and resources, I'm looking forward to releasing episodes more frequently and with even greater, in-depth coverage."
Podcast listeners can download and listen to the new Court Junkie and Law&Crime partnered episodes for free, on demand from Desktop, iPhone, iPod Touch and Android devices directly via Law&Crime.com or wherever the Court Junkie podcast is available including PodcastOne, Stitcher, Player FM, Spotify, TuneIn and Apple Podcasts.
About Law&Crime
From the high-profile cases to the most compelling local trials, Law & Crime is the 24/7 linear and OTT network offering daily live trial coverage and expert legal commentary and analysis. Created by TV's top legal commentator and attorney, Dan Abrams, Law&Crime is dedicated to exploring the always intriguing world of the law while also offering original crime stories and legal programs to a broad, multi-platform audience.
About Court Junkie
Court Junkie is a true crime podcast that delves into criminal court cases and trials using audio clips and interviews. Launched in August 2016, Court Junkie was created to show the ups and downs of the criminal justice system in the United States. The podcast is hosted by Jillian Jalali, and has more than 15 million downloads.
Have a tip we should know? [email protected]