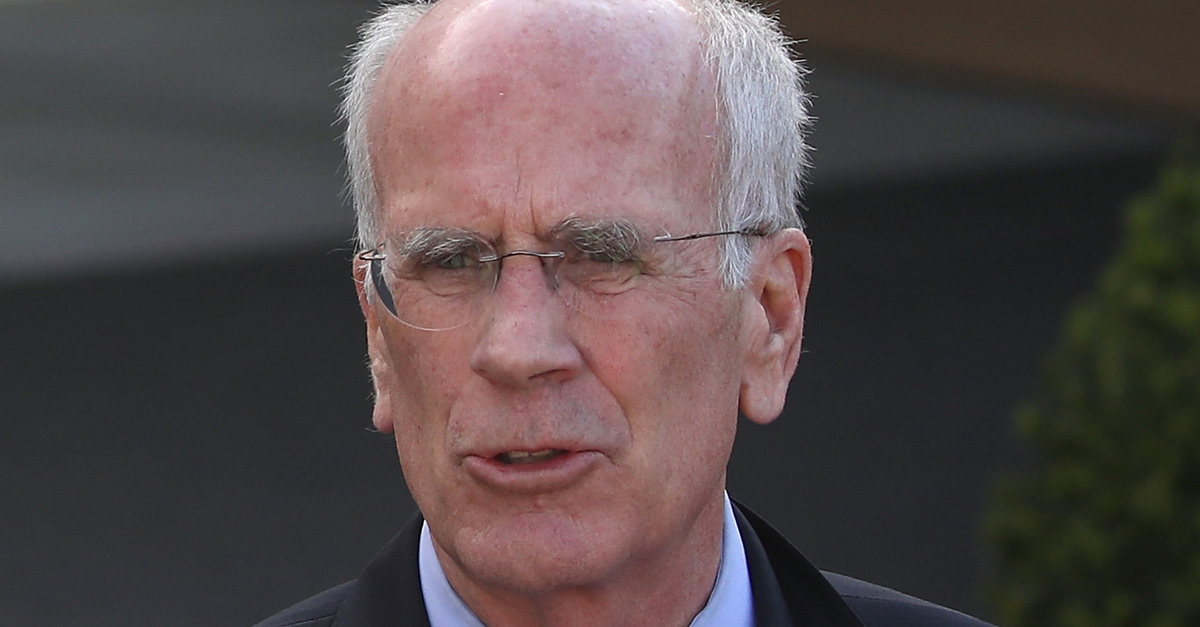 In a classic lesson of think-twice-tweet-once, House Democrat Peter Welch of Vermont lamented the government shutdown while appearing to be totally unfamiliar with America's slave-owning history.
Never in the history of this country has it been legal to make people work for free but that's what's happening to federal employees. This can never happen again.https://t.co/mqTLNh6lhY

— Rep. Peter Welch (@PeterWelch) January 22, 2019
Twitter was quick to call Rep. Welch out on his faux pas:
Well, okay, maybe that one time with millions of people in every year prior to 1866.

— Seth Masket (@smotus) January 22, 2019
— Matthew A. Cherry (@MatthewACherry) January 23, 2019
Wait…but that thing called…never mind pic.twitter.com/MwQJKEimrh

— Damien Woody (@damienwoody) January 23, 2019
And I do love a good historical burn:
I feel like this tweet is only 3/5ths correct.

— Nightowls, Inc (@nightowlsinc) January 22, 2019
To be fair, Rep. Welch was clearly calling attention to the very serious effects of the unprecedented government shutdown, which has left hundreds of thousands of federal workers without pay. On Tuesday, Welch unveiled legislation deemed the "never again bill," which is aimed at preventing federal workers from being required to work without pay during any current or future government shutdowns.
After accepting his Twittereprimand with aplomb, the Congressman sent a well-crafted damage-control tweet:
Sincere apologies.

Nothing worse in the history of our country than the brutal inhumanity of the horrible, relentless, and savage infliction of involuntary servitude-slavery- on millions of people whose freedom was denied.

Nothing.

— Rep. Peter Welch (@PeterWelch) January 22, 2019
In a written statement on the immediate need for the "never again bill," Welch said:
It defies common sense and anyone's definition of fairness to require federal employees to work without pay. Never again should federal employees be caught in the middle of a budget standoff in Washington. This bill would immediately resume paychecks for hundreds of thousands of federal employees, including TSA agents, air traffic controllers, Coast Guard, National Weather Service, and CBP and ICE agents and officers.
Welch's initial gaffe wasn't the only time we've seen demanded labor of "essential" government employees during the shutdown related to the forced labor of African-American slavery. Just last week, Harvard law professor Laurence Tribe tweeted that labor demands made on federal workers "violates spirit of the 13th Amendment."
As I analyzed, Tribe was being hyperbolic and legally inaccurate on 13th Amendment grounds – but made an excellent point in pointing out that the 14th Amendment requires the federal government to make good on its debts, even when Congress is at a self-imposed stalemate. Slavery or not, illegal or not, one thing is clear: thousands of government-employed families are bracing for the impact of a second missed paycheck, and they deserve better.
[Image via Mark Wilson/Getty Images]
This is an opinion piece. The views expressed in this article are those of just the author.
Elura Nanos - Columnist & Trial Analyst, Law & Crime; CEO Lawyer Up