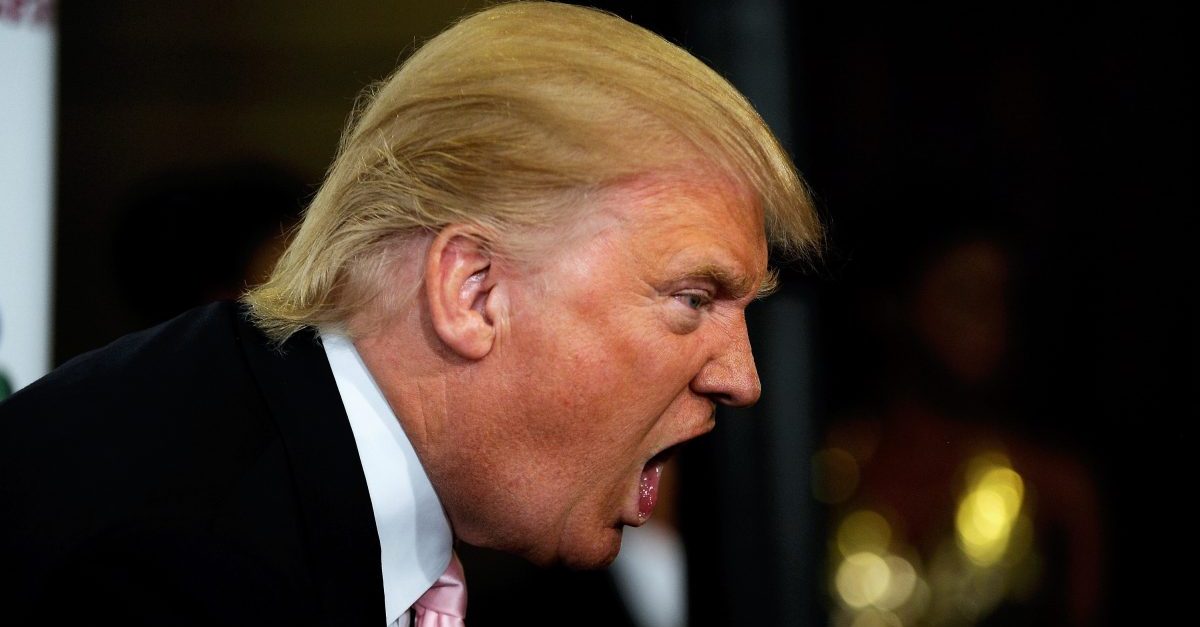 The Republican National Committee (RNC) is amplifying President Donald Trump's unsupported election fraud conspiracy theory about Florida–and raising money off of it, too.
An email sent out by the RNC on Monday afternoon features Trump's November 9 tweet about attorney Marc Elias, who is currently U.S. Senator Bill Nelson's lead counsel for the recount effort.
"As soon as Democrats sent their best Election stealing lawyer, Marc Elias, to Broward County they miraculously started finding Democrat votes," Trump wrote–without evidence. "Don't worry, Florida – I am sending much better lawyers to expose the FRAUD!"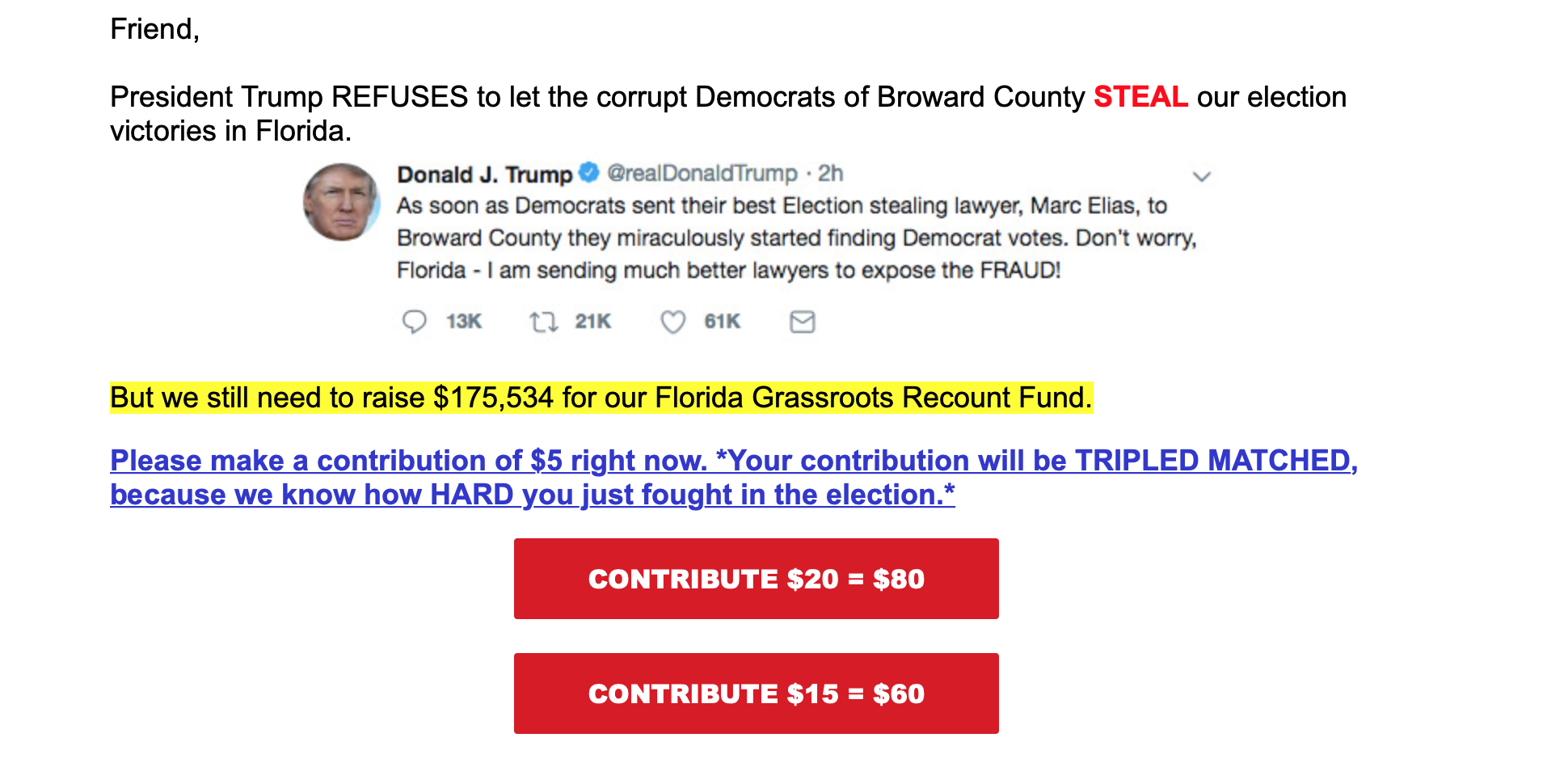 The email was sent under the menacing subject line "STOLEN?" and asserts:
President Trump REFUSES to let the corrupt Democrats of Broward County STEAL our election victories in Florida.
There are at least a couple of issues here.
Broward County Elections Supervisor Brenda Snipes was appointed by former Republican Florida governor Jeb Bush in 2003. While many critics of Snipes –from the left and right–have taken aim at the apparent incompetence of Broward County officials during the initial vote counts, Snipes' long tenure at the helm of Broward County's electoral infrastructure is largely due to Republicans themselves.
Furthermore, the Florida recount procedures are similar to those in other states. Each ballot is overseen by both a Democrat and a Republican before it is tallied. Any issues are immediately addressed and all of this is public. The process is long and arduous, but fully transparent and bipartisan. Democrats have no more ability to steal votes during the process than Republicans do–which is to say that no one really does.
Second, there's still no evidence of any effort to steal anything in Florida. The idea that illegitimate votes favoring the Democratic Party have somehow been "found" in the Sunshine State has been repeatedly debunked. What's occurring in Florida is some combination of the basic difficulty in counting millions of votes and the fact that many votes are still outstanding and yet to be counted–in accord with Florida law.
There is simply no evidence for Republican claims of voter fraud and journalists who have repeated such accusations uncritically–and in credulous headlines–have done a vast disservice to Sunshine State voters.
Additionally, the broader idea that criminality is underfoot in Broward County has been dismissed by the Florida Department of State's Division of Elections (DOE)–which is controlled by the Florida GOP.
In comments to the Miami Herald on Saturday morning, DOE spokesperson Sarah Revell noted that her staff has been in place in Broward County since before the election began and throughout the vote and recount process.
"Our staff has seen no evidence of criminal activity at this time," Revell said.
But the facts haven't stopped Trump and other high-profile conservatives from repeatedly leveling numerous and unsubstantiated claims of illegal voting, manufactured votes and the threat of overturning still-to-be-counted votes by way of courtroom theatrics.
Now, the GOP itself, at the highest level, is using the specter of electoral fraud in Florida to line its coffers.
[image via David Becker/Getty Images]
Follow Colin Kalmbacher on Twitter: @colinkalmbacher
This is an opinion piece. The views expressed in this article are those of just the author.