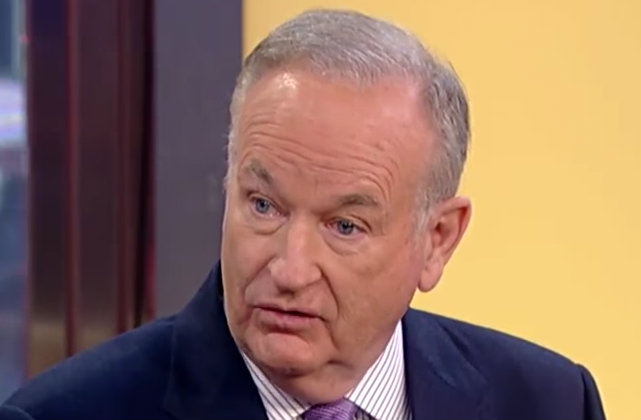 Last week, here at LawNewz.com, we wrote about how Fox News, and their parent company 21st Century Fox would have a hard time firing Bill O'Reilly because the network reportedly just entered into a new multi-million dollar contract with him apparently with the knowledge that he (and the network) settled a slew of the sexual harassment claims. Employment law attorneys that we consulted told us that the network might face legal consequences from O'Reilly if they tried to wiggle out of his contract now.  Even the public outrage and the advertiser exodus would likely not give the company enough legal leeway to fire him.
"If Fox negotiated the terms of the renewal contract with knowledge of the sexual harassment claims and lawsuits, Fox may be 'estopped' (precluded) from asserting a 'for cause' dismissal," Keith Stein, a contract attorney told us last week. But, some new information has come to light that might make it much easier for Fox News to finally give O'Reilly the boot (if that's what they want to do).
New revelations have come out in a Variety article that offer insight into the inner workings of O'Reilly's new contract. (the network won't officially comment on his contract)
Before news broke of the big O'Reilly scandal in The New York Times (which, by the way, we had an inkling was coming when LawNewz first published allegations from former anchor Juliet Huddy back in January), the network "quietly" extended his contract before it was set to expire at the end of 2017. Variety reports, "It's understood that the new deal includes tougher language that gives the network leeway to end the relationship if there are fresh allegations leveled at O'Reilly for unacceptable workplace behavior."
That's key. Why does this matter?
Well, we know there has been at least one new allegation against O'Reilly since the network re-upped his contract. Wendy Walsh, who was a frequent Fox News guest, says that O'Reilly snowballed her chances of becoming a paid contributor when she refused to go to a hotel room with him after dinner. Lisa Bloom, an attorney for Walsh, says Walsh raised the allegation for the first time in response to the NY Times reporter, and only first spoke publicly and notified the network via their hotline this April. That's a pretty fresh allegation.
And, in fact, 21st Century Fox has even acknowledged that they are investigating. "21st Century Fox investigates all complaints and we have asked the law firm Paul Weiss to continue assisting the company in these serious matters," they said in a statement. Bloom, Walsh's attorney, has also indicated that more women may come forward with "fresh" allegations.
Now, of course, we have to see what comes of the investigation. But, if the contract stipulation, as reported by Variety, is accurate, and I were the head of Fox and wanted O'Reilly out, I would be looking pretty hard over that contractual language. It just might be the key to fading him out.
This is an opinion piece. The views expressed in this article are those of just the author.
Rachel Stockman - President / On Air Host