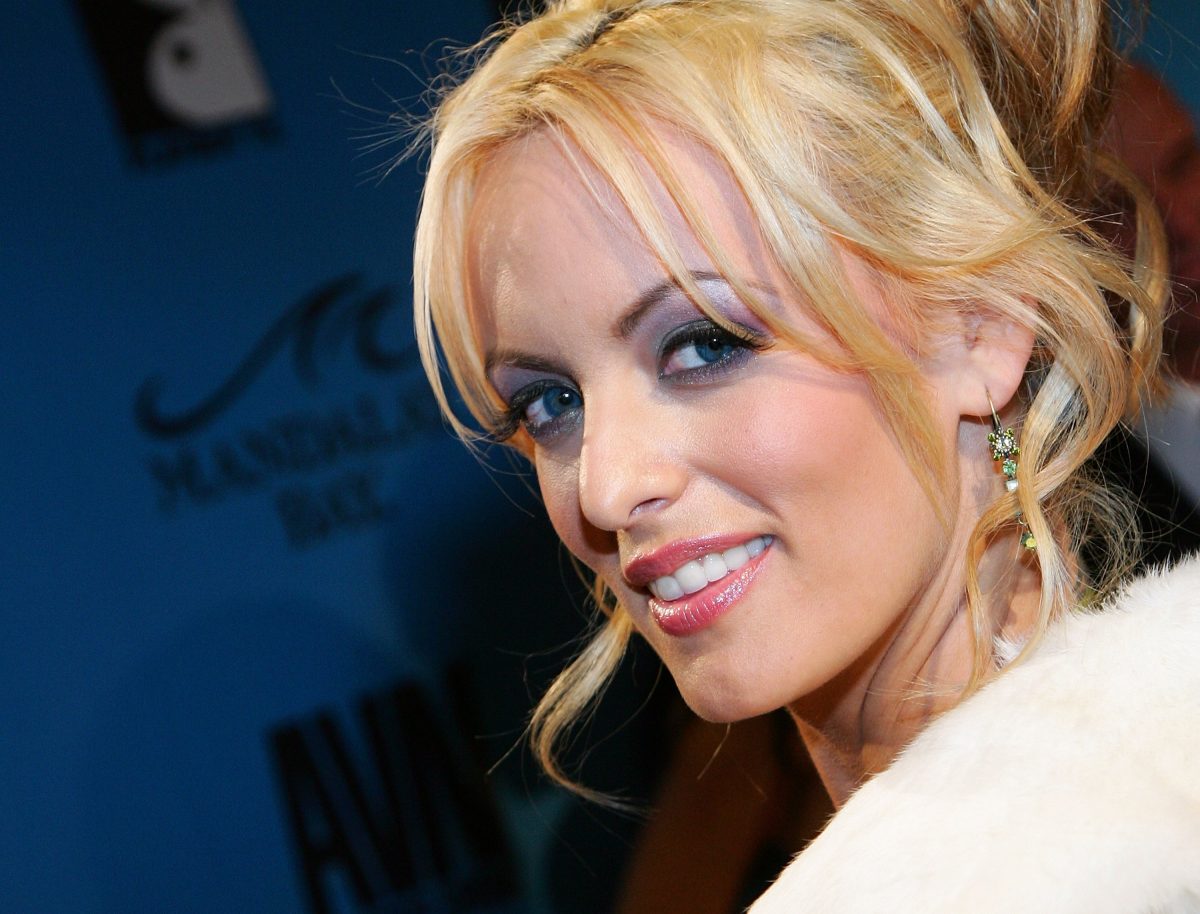 The lawsuit filed on Tuesday by Stephanie Clifford (aka Stormy Daniels) against President Donald Trump revealed a lot of new information, particularly in the attached copy of the"hush agreement" she signed when she agreed not to discuss or reveal information related to an alleged affair she claimed to have with Trump. While it will be up to a court to decide whether the agreement was an enforceable contract, one thing was made pretty clear: Donald Trump knew about it, which means that he probably violated campaign laws.
As I've discussed before, the Trump campaign and Trump's attorney Michael Cohen were hit with a complaint filed by the organization Common Cause, which alleged that the $130,000 that was paid to Clifford on behalf of Donald Trump was really an in-kind campaign contribution because it was for the purpose of benefiting Trump's presidential campaign. It's eerily similar to allegations made against former Democratic presidential candidate John Edwards, who faced criminal charges after he was accused of using campaign funds to pay off his mistress to keep details of an affair from going public.
The Common Cause complaint has yet to be decided, but if the payment to Clifford is determined to have been a campaign contribution, it sure looks like Trump and his campaign would be found to have violated federal campaign laws. For starters, there's a maximum amount that someone can contribute to a campaign, and $130,000 far exceeds that. Additionally, campaigns are legally required to report contributions that they receive, and this payment was not reported.
If Trump knew about the payment to Clifford, that would mean that he and his campaign knowingly received a contribution that exceeded the legal limit, and kept it from the Federal Elections Commission.
Edwards claimed in his situation that he wasn't aware of the payments when they were made. The hush agreement that Cohen and Clifford signed make it very hard to imagine that Trump didn't know about the payment in his situation. The agreement specifically discusses physical property that Clifford had that she was required to turn over, saying that she must turn over the property to Trump. It also says that the agreement is between Clifford, Trump (both under aliases), and Essential Consultants (the entity used by Cohen for the purpose of the payment).
Now, Trump didn't sign the agreement, which is one argument that Clifford is making as to why it's invalid, but he is named as a part to it, with a space for his signature at the bottom. It's hard to imagine that Trump's attorney would have drafted, signed, and paid money under an agreement that repeatedly references him without talking to Trump about it at some point. If Cohen did do this without Trump's knowledge, it would arguably be a violation of legal ethics rules. Clifford's lawsuit even notes that if Cohen did this without Trump's knowledge, Rule 1.4 of the New York Rules of Professional Conduct would come into play.
That rule says that a lawyer must "promptly inform the client of … any decision or circumstance with respect to which the client's informed consent [is] required," and "material developments in the matter including settlement or plea offers." If Cohen entered into a settlement agreement that named Trump as a party without Trump's knowledge, he could be in serious trouble.
In light of this agreement, it would be very difficult for Trump to plead ignorance here. The only defense he might have a chance with is another excuse that Edwards made, which is that the payment wasn't meant to protect his campaign, but to protect his marriage and family. If he could convincingly argue that he was only trying to keep details of the alleged affair from his family and not the American people, then the payment may not be considered a campaign contribution after all. Still, the timing of the agreement (Oct. 28, 2016, just days before the election) undercuts that argument.
[Image via Ethan Miller/Getty Images]
This is an opinion piece. The views expressed in this article are those of just the author.