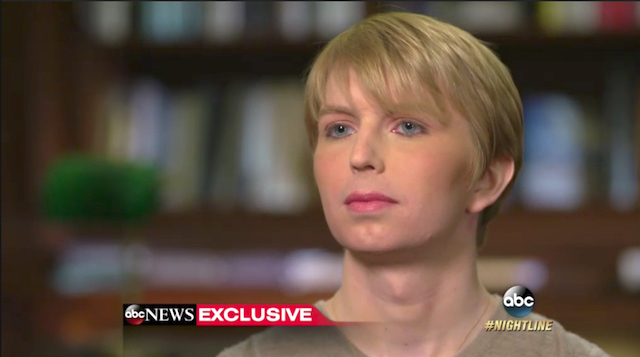 A recently released report obtained by Buzzfeed's Jason Leopold reveals the cache of diplomatic cables provided to Wikileaks by Chelsea Manning was not nearly as damaging to national security as the government and federal prosecutors once claimed.
In fact, Buzzfeed notes, the massive leak of U.S. diplomatic cables was "largely insignificant and did not cause any real harm to U.S. interests."
On the specific subject of Iraq War-related documents, the report states: "with high confidence [Wikileaks' and Manning's] disclosure of the Iraq data set will have no direct personal impact on current and former U.S. leadership in Iraq."
As for the materials released regarding U.S. war efforts in Afghanistan? Ditto, according to Buzzfeed's analysis of the report: they had "[no] significant impact."
The June 15, 2011 report was prepared by a U.S. Department of Defense task force and included the input of over 20 government agencies, including the FBI, CIA, NSA, DHS, and the U.S. Department of State.
During Manning's court-martial–where she was ultimately charged with 22 crimes, including "aiding the enemy"–the government's prosecution relied on the now-released-yet-still-severely-redacted report and basically lied about its contents, repeatedly claiming that Manning harmed U.S. national security.
Manning's defense, of course, did not have access to the classified report.
This development is likely vindication for many on the side of transparency and justice, but can hardly be considered surprising. Federal prosecutors frequently overplay their hands, often with disastrous consequences.
The FOIA-generated report spans a lengthy 107 pages, 35 of which are available here.
[image via screengrab]
Follow Colin Kalmbacher on Twitter: @colinkalmbacher
This is an opinion piece. The views expressed in this article are those of just the author.