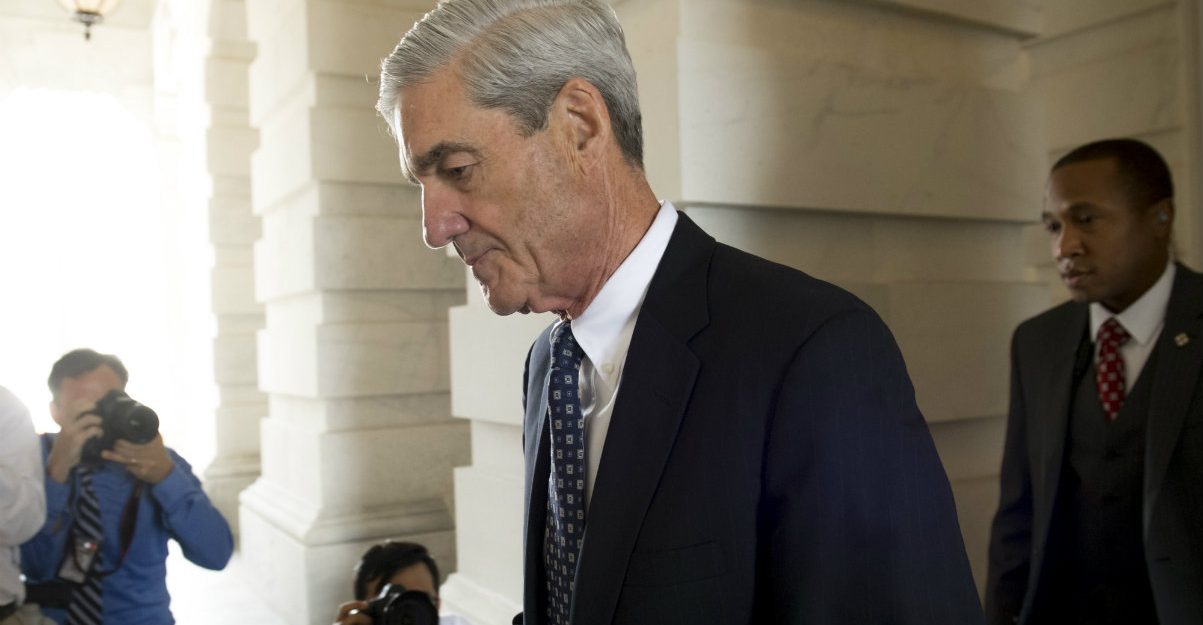 We're days away from a possible government shutdown if Congress fails to pass appropriations bills to fund federal operations. One of those bills could be significant for Special Counsel Robert Mueller, because without it passing, his Russia investigation could find itself lacking in available resources.
The Commerce-Justice-Science Bill provides funding for the Department of Justice. If the bill doesn't pass and the government shuts down, that means that only essential employees and operations will keep going. Mueller has relied on a great deal of DOJ resources over the course of his investigation. As noted by Politico, it would be up to President Donald Trump to decide whether Mueller's investigation qualifies, and if he says no, Mueller's life could become more difficult.
This does not mean that Mueller's probe is in danger of being put on ice altogether, as the investigation itself gets funding from a separate source through the Treasury Department. As noted by Sabrina McCubb in a post for in Lawfare, the Department of Justice Appropriation Act of 1988 provides for a "permanent indefinite appropriation" that keeps independent investigations going.
When a government shutdown loomed in January of this year, the Justice Department confirmed that Mueller's staff would keep going, even if other federal employees went on mandatory furlough.
Despite this independent funding, Mueller's investigation has reportedly resulted in more spending from the DOJ than the special counsel's office itself. A Bloomberg report noted that between the time Mueller took over the investigation in May 2017 and March 2018, the Justice department spent $9 million on the Russia probe, compared to just $7.7 million from Mueller's office. That same report said that Mueller was relying on Justice Department staff for elements of the investigation as well, since his own prosecutors were swamped.
Since then, Mueller's team has secured convictions in Paul Manafort's cases, which ate up much of their attention. Still, they remain engaged in litigation that includes a case against Russian trolls who allegedly orchestrated plots to interfere with the 2016 elections, and they continue to explore issues related to Roger Stone and his associates. On top of that, President Trump turned over written responses to questions, which they are sure to be scrutinizing heavily.
Those tasks will require plenty time and man-power. Due to their independent funding, a government shutdown is not an existential threat to Mueller's team, but the way they have relied on DOJ resources in the past, it could be a painful blow.
Ronn Blitzer is the Senior Legal Editor of Law&Crime and a former New York City prosecutor. Follow him on Twitter @RonnBlitzer.
[Image via SAUL LOEB/AFP/Getty Images]
This is an opinion piece. The views expressed in this article are those of just the author.