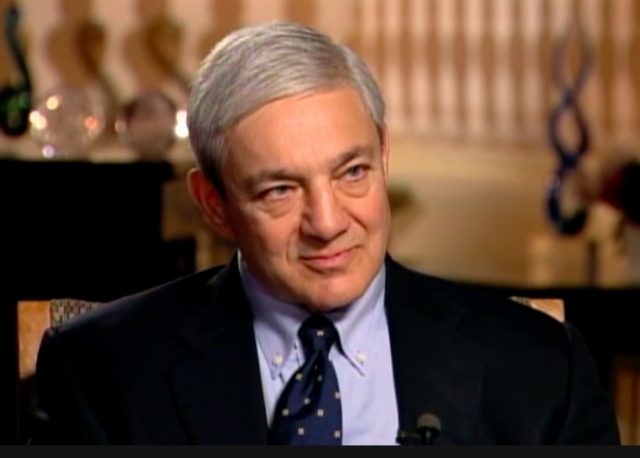 Next week, almost exactly six years after the "Jerry Sandusky Scandal" broke publicly with a grand jury leak to a local newspaper, three former Penn State administrators will finally go on trial for charges related to an alleged cover-up of child sex abuse. To a very large extent, all three, Graham Spanier, Tim Curley, and Gary Schultz, have already been convicted by the news media and the eagerness of some at Penn State University to save their own personal hides by taking blame for things that there is no evidence or logic indicating they ever happened.
Consequently, I believe (as do several others extremely close to the defense team) that there is a very good chance that they will be unfairly convicted. As was proven by the utterly nonsensical verdict in the civil trial of Mike McQueary (the former Penn State assistant football coach who finally claimed, ten years after the event happened, with the incorrect date/month/year, that he witnessed Sandusky sexually abusing a boy in a Penn State shower), the jury pool in Pennsylvania is just too polluted on this topic for justice to easily prevail.
While I have no connection to Penn State, for most of the past six years I have made the biggest mistake of my entire life/career and have investigated the whole case more thoroughly and objectively than anyone else of which I am aware. Among many things, I am the only person to extensively interview Sandusky himself on the record (for about six hours in prison, on two different occasions) and the only media person I know of who radically changed their mind about what really happened here, AGAINST their own self-interest.
I am absolutely positive that these Penn State administrators, all of whom had sterling reputations before the scandal broke and everyone's incentives suddenly dramatically flipped, are totally innocent. In short, I see them as the guys who were responsible for the safety the Loch Ness in Scotland and are now charged with letting the Loch Ness Monster roam free. However, political factors and fear of the news media won't allow them to even argue that there was never even any Loch Ness Monster to begin with (I am also quite confident, based on extensive direct and indirect communication with them, that all three agree that there was no "monster," as do many other prominent people closely connected to the case).
There are many very good reasons that the case against these three is baseless. Foremost among them is that McQueary was never even remotely treated as the only witness in a cover-up would have been, and he never claimed to be part of one in his lawsuit against Penn State. Also, since Sandusky was already retired when that episode occurred, no one has ever explained what the even theoretical motive of this cover-up was. It is also important to point out that the only "evidence" of this "cover-up" comes in the form of a few very vague (and I believe grossly misunderstood) emails from their state-owned school addresses. Who the heck runs a child sex abuse cover-up exclusively by using a state-owned email server?!
But the biggest hole in the virtually non-existent prosecution case is that there is not even a trickle of evidence where at this point when, after all these years and investigations, there should be a flood. There is no better proof of that then the full report which the federal government did on this situation, which I obtained through a Freedom of Information Act request, and am releasing here, exclusively, for the first time.
When former Penn State president Graham Spanier was forced to resign just a couple of days after the explosive grand jury presentment in Sandusky's case was leaked, he had a top secret security clearance with the federal government. It wasn't just any security clearance either as he had an SCI (Sensitive Compartmented Information) designation which is about as high as civilian can go.
After the scandal broke, the federal government, understandably, immediately commenced an exhaustive six-month investigation into whether Spanier's clearance should be terminated or renewed. The person charged with that task, FIS (Federal Investigative Services) special agent John Snedden interviewed nearly every key person in the case related to Penn State and found not a shred of evidence of any kind of cover-up, deception, or malfeasance. His report also unanimously recommended that Spanier's clearance be renewed, which, without objection, it was.
Outrageously, former FBI Director Louis Freeh was directly told of this "verdict" just before he completed his "Freeh Report" which concluded that Penn State had indeed engaged in a cover-up here. Despite him obviously having intimate knowledge of the significance of this FIS result, Freeh made no mention of it in his report, obviously because it completely contradicted the conclusion which he wanted to come to and for which he was paid many millions of dollars by those remaining at Penn State who desperately needed a reason for why they fired/killed football legend Joe Paterno.
While the issue of Spanier's security clearance has been reported on (but quickly forgotten) previously, here is the full report, which has never been made public:
Spanier High Level Clearance FBI Report – Redacted by LawNewz on Scribd
Here is the document proving that Spanier's clearance was renewed on June 4th, 2012 (seen at the top of page two). The term "DISCO" refers to "Department of Defense/Defense Security Clearance/Defense Industrial Security Clearance Office":
Spanier Security Renewal by LawNewz on Scribd
There are many extraordinary aspects of the report, though most will be lost on those who haven't followed the case closely. Not only does Spanier get rave reviews from the two leaders of the Penn State board which fired him and the president who succeeded him, but he also does so from the now-former university counsel, Cynthia Baldwin, who would later mysteriously flip to being a prosecution witness, before being removed from the case entirely over attorney/client privilege issues.
However, the most important element of the report comes from the fact that Spanier's two co-defendants, Curley and Schultz, were also interviewed extensively and praised him profusely. At first glance, this might not mean much, but in a rational world this ends any legitimacy to the theory that there was a conspiracy to cover-up child sex abuse crimes.
This is for several reasons. First, Curley and Schultz were also found to be highly credible by the FIS agent. Second, these are the only known interviews that either of them have ever given to anyone about this situation. Third, and most importantly, if there really was a conspiracy here, Curley and Schultz would NEVER have gone on the record with the federal government praising their former superior because it would have greatly curtailed their ability to throw him under the bus in the future in exchange for a plea bargain (the fact that none of the three have never even hinted at flipping on the other is further strong evidence that they are indeed innocent).
I have spoken expansively with the FIS agent Snedden (who is now retired after a long career as a FIS and NCIS special agent), though he was not the source of these documents. He is as positive as I am that there was no cover-up here, and he shares my strong belief that the ENTIRE case is in dire need of revisiting by the media and law enforcement. He was scheduled to do his first interview on my weekly podcast this week, but he is now on the defense witness list and Spanier's lawyers, stupidly/naively trusting the legal system, urged him at the last second to not to speak publicly until after the trial.
My fear is that, as has happened so often in this case already, the full truth of this matter will only come out after innocent people have already been permanently damaged, and that no one will ever have the incentive to fix the harm caused by a false narrative in which almost everyone in power is now completely invested. That is why I have decided to release this information now.
[image screen grab via ABC News]
John Ziegler hosts a weekly podcast focusing on news media issues and is documentary filmmaker. You can follow him on Twitter at @ZigManFreud  or email him at [email protected]
This is an opinion piece. The views expressed in this article are those of just the author.