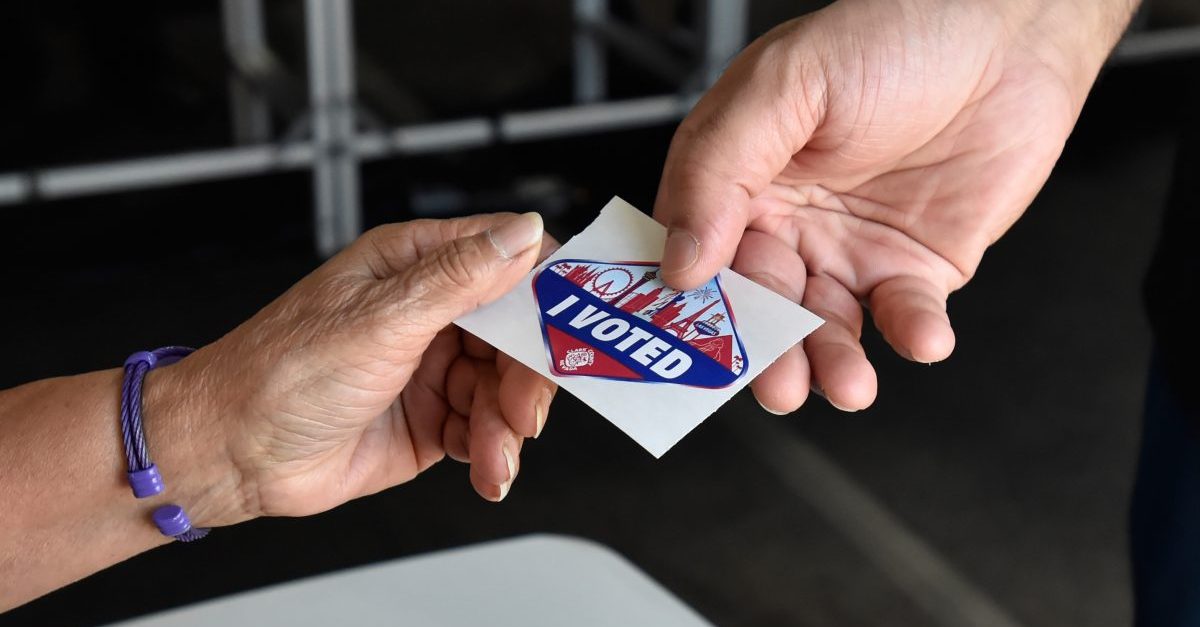 For over 1.5 million Floridians, today is a day to celebrate enfranchisement. As of January 8, 2019, over 1.5 million Floridians can resume (or for some, start) participating in their democracy.
Amendment 4: 'A day of celebration' in Florida as 1.4 million ex-felons have voting rights restored https://t.co/6lQ63RJALB pic.twitter.com/fwhjVMXV3M

— News Grim (@TheNewsGrim) January 8, 2019
Before the midterms, Florida was one of just four states where people with felony convictions lost the right to vote for life.

Tomorrow, the single biggest expansion of the voting franchise since the passage of the 26th Amendment goes into effect. https://t.co/QfWSGilqPB

— ACLU (@ACLU) January 7, 2019
Last November, nearly 65 percent of Florida voters cast ballots to approve Amendment 4 – a legislative change that would restore voting rights to convicted felons who have reentered society. Those felons who have completed their sentences – with the exception of those convicted of murder and sexual offenses—are now given the right to vote; the change overturns a 150-year-old law, and constitutes a total shift in how "returning citizens" are treated under Florida law.
While criminal justice reform advocates hail today as an important step forward, the road is not likely to be a straight or easy one. Amendment 4 conditions a convicted person's voting rights on "completion" of their sentence – creating an arguably ambiguous standard that includes not only incarceration, but also probation, parole, and ongoing financial obligations.
As we at Law&Crime have discussed, Florida elections authorities are already bracing themselves for the trouble to come, the current Secretary of State going on record as requiring legislative guidance about just how to implement this major change.
Florida's incoming governor, Republican Ron DeSantis – who'd opposed Amendment 4 prior to its passage– didn't appear to be in any hurry either; DeSantis stated in December that the law should not take effect until the legislature approved "implementation language." The call for stall isn't playing well with those who favor the change affecting close to 7% of Florida's population.
You'll be shocked to hear that the Republican-led state government of Florida has decided that re-enfranchising former felons is really complicated and they should weigh in before anyone gets carried away by this "rights" business. https://t.co/rxboqXrst6 pic.twitter.com/8wk5zEsPLQ

— ana marie cox (@anamariecox) December 5, 2018
Demands for guidance aside, the law is now in effect, and interested parties are already gearing up for any fallout.
The ACLU says it's prepared to sue if Florida officials fail to comply with Amendment 4, which re-enfranchises felons who have completed all terms of their sentences.

"They're trying to circumvent the will of the voter by putting up all these roadblocks."https://t.co/SPmLO4FYAx

— Kyle Griffin (@kylegriffin1) January 8, 2019
Under the new law, returning citizens can register to vote online or in person, just as other Floridians can.  However, the conditions are "self-executing" and convicted felons bear the responsibility of ensuring that they've completed the terms of their sentences such that their declarations on voting forms are truthful. What, if any, level of confusion will result in the minds of voters over the law's requirements remains to be seen. Melba Pearson, the deputy director of the ACLU of Florida, disagrees that statutory wording will cause problems, saying that Amendment 4 is "very clear and unambiguous on its face," and vowed to be "very vigilant" about voter suppression. Still, the ACLU formally requested that Florida deliver much-needed guidance to state agencies to ensure that the law is properly implemented.
As Americans around the country brace for impending 2020 drama, one thing is for sure: there are a million and a half more reasons for candidates to campaign in the Sunshine State.
[Image via David Becker/Getty Images]
This is an opinion piece. The views expressed in this article are those of just the author.
Elura Nanos - Columnist & Trial Analyst, Law & Crime; CEO Lawyer Up