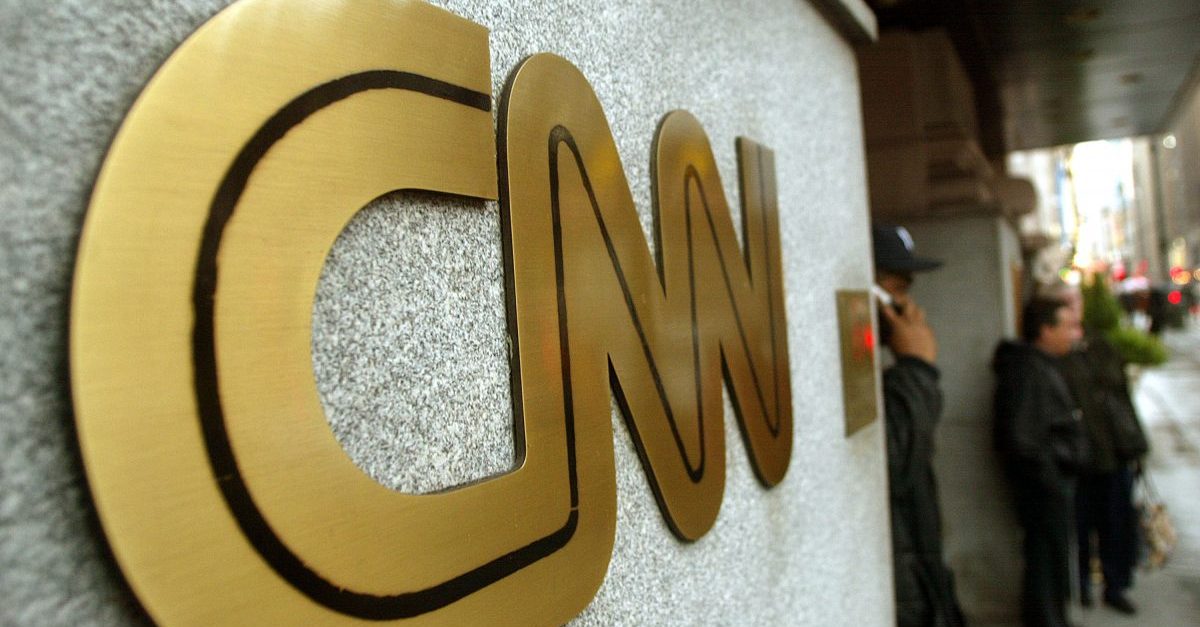 CNN has lost again in their attempt to block a lawsuit from a doctor accusing them of running a false and defamatory report that cost him his job.
The Eleventh Circuit Court of Appeals said in a ruling late last week that Davide Carbone's lawsuit can move forward, as CNN's attempt to strike was based on a state law that clearly conflicts with federal rules.
Carbone claims that CNN's 2015 report on St. Mary's Medical Center in West Palm Beach, Florida falsely stated that mortality rates in pediatric cardiac procedures were three times that of the national average. Carbone, who was the CEO of St. Mary's, alleges that CNN incorrectly compared the hospital's 12.5 percent rate in infant open-heart surgeries with what they said was a 3.3 percent national average, even though that national figure really represented "the national rate for all surgeries," not just open-heart, which is inherently riskier. To put this in perspective, Carbone claims that St. Mary's true rate for that is just 5.4 percent.
Carbone claims that as a result of CNN's reporting, he was forced to resign from his position as CEO, and the hospital put an end to its pediatric cardiology program.
CNN is trying to use Georgia's anti-SLAPP (Strategic Lawsuit Against Public Participation) statute to strike Carbone's case. The cable network already failed to have the case dismissed at the federal district court level in 2017, but they appealed to the Eleventh Circuit. They did not fare any better.
The opinion, written by Judge William Pryor, once floated as a possible Supreme Court nominee, gets a little in the weeds, but the gist of it is that the federal system has several clear laws regarding dismissing cases, and the Georgia law's standard is way higher, significantly conflicting with federal rules.
For example, Rule 12(b)(6) of the Federal Rules of Civil Procedure, which covers dismissals for failure to state a claim, says that the party bringing the case has to show a plausible claim upon which relief can be granted. Georgia's anti-SLAPP statute says that a plaintiff (in this case, Carbone) has to show a probability that they will ultimately win their case.
That probability standard is much higher than the Federal Rules require. While Rule 56, which covers summary judgment, calls for a similar standard, this takes place after a plaintiff has the opportunity to seek discovery materials to strengthen their case to make sure there are no questions of fact that remain. The Georgia law aims to strike lawsuits before they even get that far.
"The result is a 'direct collision' between the Federal Rules and the motion-to-strike provision of the Georgia statute," Judge Pryor wrote.
Pryor noted that CNN claims that the Federal Rules "establish only minimum requirements," and that the state law can properly add to that. Pryor didn't buy it.
For support of his conclusion, Pryor turned to a familiar face, Brett Kavanaugh, who addressed this issue when he was a judge on the D.C. Circuit Court of Appeals.
"[A]n anti-SLAPP statute with a probability requirement 'establishes the circumstances under which a court must dismiss a plaintiff's claim before trial—namely, when the court concludes that the plaintiff does not have a likelihood of success on the merits,'" Pyror wrote, quoting Kavanaugh in 2015's Abbas v. Foreign Policy Grp., LLC.. Kavanaugh stated that the Federal Rules already address when a claim should be dismissed, and they have a different view.
This is far from the first time that Pryor and Kavanaugh have been linked. During his Supreme Court confirmation process, Kavanaugh was grilled over his involvement with Pryor's judicial nomination when he worked for the White House.
Carbone's lawyer, L. Lin Wood, told Law&Crime in a statement:
In recent years, state anti-SLAPP statutes have been abused by media defendants in defamation cases to impose demanding standards of proof at an early stage of litigation while denying plaintiffs the development of a full factual record through discovery. This opinion holds that state anti-SLAPP statutes cannot be  applied in federal court diversity cases because of the conflict with the Federal Rules of Civil Procedure. The conflict is clear. The ruling is correct. The ruling should be uniformly applied in federal courts across the country
CNN declined to comment.
Cardone's lawsuit will now head back to the District Court level.
Note: This article has been updated.
Carbone v CNN Opinion by Law&Crime on Scribd
[Image via Mario Tama/Getty Images]
Have a tip we should know? [email protected]