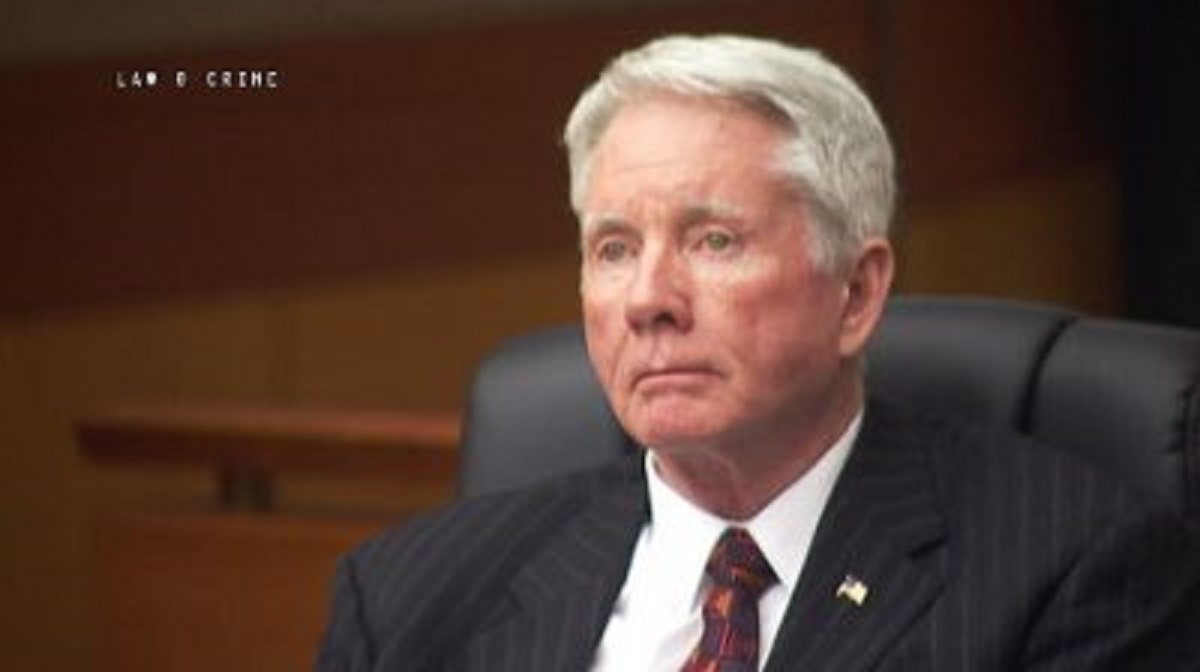 In a not-so-shocking move, the judge overseeing the Tex McIver murder trial in Atlanta, Georgia on Wednesday threw out counts six and seven of the indictment against McIver.
McIver was originally charged with one count of murder, one count of felony murder, one count of aggravated assault with a deadly weapon, one count of possessing a firearm during a felony, and three counts of attempting to influence witnesses. The last two counts were dismissed. All of the charges related to the shooting death of Tex McIver's wife, Diane McIver. A critical witness, Dani Jo Carter, was driving the couple home when Tex's gun went off in the back seat. Diane, in the front passenger seat, was struck and later died. Tex McIver has maintained that the shooting was accidental.
The first dismissed count included an accusation that McIver asked his publicist, Bill Crane, to retract a statement McIver had earlier made to the press through Crane. Prosecutors attempted unsuccessfully to argue that the press statement was an attempt to particularly influence the police and prosecutors, though Crane said it was an attempt to influence the public in general.
The second dismissed count included an accusation that McIver had called Thomas Carter, the husband of Dani Jo Carter, to request that Thomas tell Dani Jo to cease speaking with the police. He further supposedly asked Thomas Carter to delete the message which contained the request.
In dismissing the counts after the prosecution's case in chief, the judge said McIver clearly tried to influence witnesses, but that the statute under which he was charged didn't criminalize the type of conduct of which he was alleged to have engaged. The judge further said prosecutors hadn't submitted enough evidence under counts six and seven to meet the legal threshold to submit those charges to jurors.
The judge said prosecutors could, however, use the elicited evidence to argue consciousness of guilt to support the other charges. The judge said that the evidence that McIver tried to influence Thomas Carter and Bill Crane was "relevant" to the other charges.
McIver still faces witness tampering charges for allegedly asking Dani Jo Carter to lie.
Reaction online was swift:
Not a good sign for the #TexMcIver prosecution team – this doesn't happen often and can be a signal that the jury may have difficulty finding guilt beyond a reasonable doubt on the rest https://t.co/znNODbgF1g

— Philip A. Holloway (@PhilHollowayEsq) April 11, 2018
The two influencing witness counts: Gone are the statement to spokesman Bill Crane to take back Black Lives Matter protest statement and message left on phone of driver Dani Jo Carter's husband. #TexMcIver @AJCBreakdown

— Bill Rankin (@ajccourts) April 11, 2018
Dani Jo Carter doesn't look happy after judge tossed two of the charges in the #TexMcIver indictment. pic.twitter.com/Gx0vUKkZZD

— Mike Petchenik (@MPetchenikWSB) April 11, 2018
[Image via screen grab from the Law&Crime Network.]
Have a tip we should know? [email protected]
Aaron Keller - On Air Host