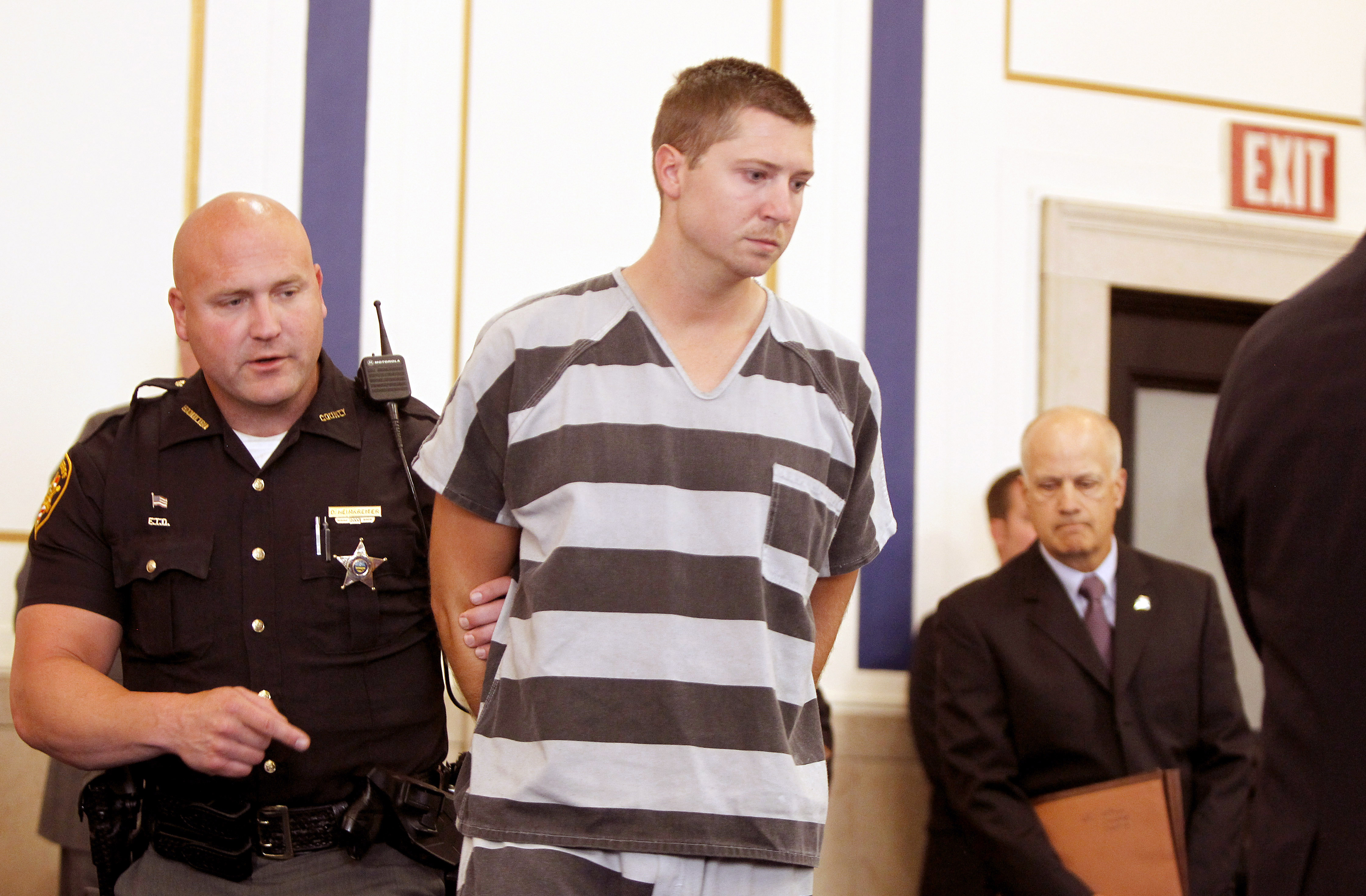 The University of Cincinnati cop who shot and killed a suspect will receive a $344,240 payment from his employer. Most of it, $244,240, is compensation for back pay and benefits. The rest, $100,000, is for legal fees. The officer, Ray Tensing, resigned and cannot get his job back in return for the payments.
Tensing shot and killed a motorist he feared was trying to drag him with a car. The motorist, Samuel Dubose, was not armed. Tensing faced two trials, both of which resulted in mistrials. State prosecutors said they would not try him a third time at the state level, though they suggested at the time that they would refer Tensing for possible federal prosecution. The state had been seeking murder and manslaughter convictions. Jurors were hung both times.
The university which employed Tensing settled a grievance Thursday for the amounts above. In announcing the settlement, University President Neville G. Pinto said the institution was "making meaningful progress with . . . voluntary police reforms . . . initiated with the input and engagement of the broader community."
Pinto also said:
I want to inform you that the University has resolved the contractual grievance brought by Raymond Tensing regarding his termination in July 2015. As a result of this agreement, Mr. Tensing has resigned his position as a University Law Enforcement Officer (ULEO) and will not return to employment at the University of Cincinnati in any capacity. He will receive $244,230 in back pay and benefits that have accrued since his termination. Legal fees of $100,000 will also be paid.
A copy of the settlement is below.
During his second trial, which the Law&Crime Network carried live, Tensing testified, "I didn't shoot to kill him. I didn't shoot to wound him. I shot to stop his actions." He also testified, "I've thought about this every moment for the last two years." Tensing said he felt his arm get caught in Dubose's car and testified that he was below the level of the car's window when he pulled the trigger. Video of the traffic stop and of the shooting indicated that the sequence of events happened in a matter of split seconds. Dubose's car moved, but experts disagreed whether the car's motion began before or after Tensing pulled the trigger.
Ray Tensing Settlement 3-22-2018 by LawNewz on Scribd
[Photo by Mark Lyons/Getty Images.]
Have a tip we should know? [email protected]
Aaron Keller - On Air Host