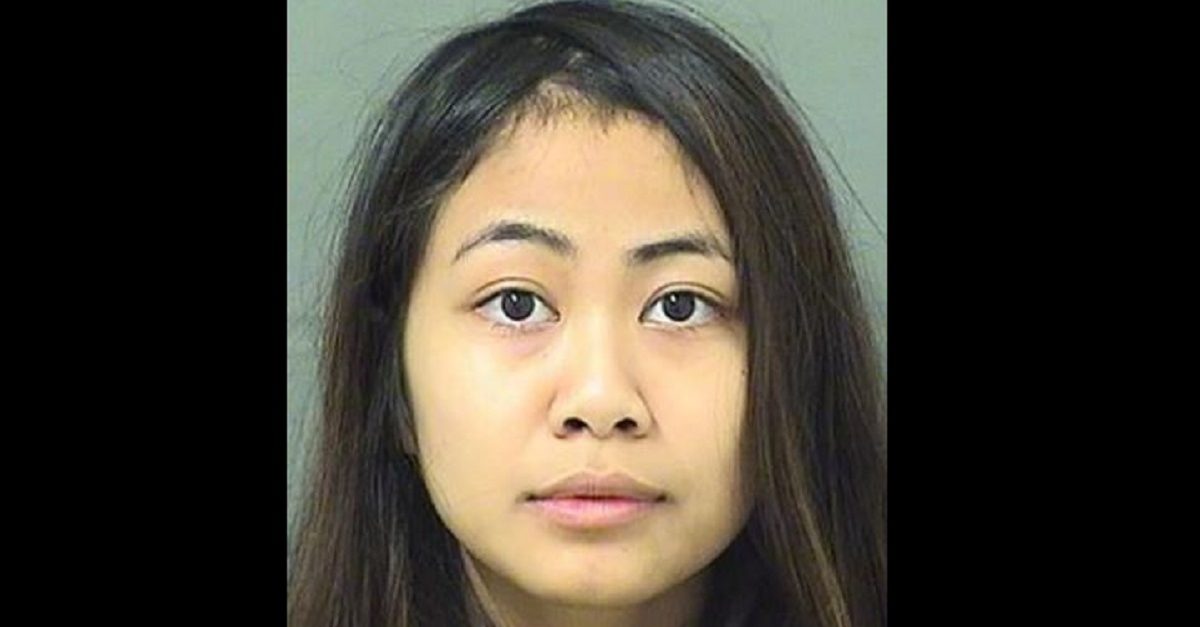 Jurors in Palm Beach County, Florida found Melanie Eam guilty of second-degree murder in the death of her ex-boyfriend James Barry. Prosecutors said she fatally stabbed him on November 17, 2016, after he ended their 2-year relationship, and that she admitted to doing it. This was the second trial for Eam, after the first one ended with a hung jury.
Authorities said a friend and the boyfriend of Barry's mother found the victim bleeding from the neck at his home. The mom's boyfriend tried to save him using CPR, but to no avail. The murder weapon was a kitchen knife with a white handle, police said. Both witnesses said they didn't see Eam at the scene, but authorities tracked her down, and determined that Barry had broken up with her several hours before. She allegedly bolted to Maryland, and investigators said they found her there at a cousin's home, where she confessed.
The defense previously attempted to keep her statements out of trial by saying it violated her right to counsel. A judge ruled that it didn't, because Eam was at a relative's home, not in custody.
The first trial ended in a mistrial as a result of a hung jury last September. The six-person panel split on whether to convict Barry of second-degree murder as charged, or go with a lesser count of manslaughter. The second trial also had a 6-person jury.
#MelanieEam – The jury is now deliberating. This is Eam's second trial for he murder of her former boyfriend. First jury agreed she was guilty but couldn't agree on what degree of murder. That jury and this one is a 6 member jury panel. pic.twitter.com/JdNOTFZq44

— Cathy Russon (@cathyrusson) January 10, 2019
In his closing argument on Thursday, defense lawyer Bruce H. Lehr once again suggested that the mother's boyfriend, Guy Hand, was responsible. He argued that Hand was "fed up" that Eam, a regular visitor to the home, was mooching. The lawyer said that perhaps Hand opened his mouth to the defendant, and said something Barry didn't like. That led to the killing, he said.
He also pointed out that the knife blade was bent, and suggested that Hand, a rather large man, was more likely to have caused this.
The prosecution dismissed this during rebuttal. State Attorney Lauren E. Gooden said there was no evidence of conflict between Hand and Barry at all, let alone over Eam. Only Eam had motive to kill, Gooden said. Only she left her cell phone, fled the state in the middle of the night, and stopped at the ATM. Only the defendant had a conflict with the victim, she said.
Hand told deputies that after finding Barry, he picked up the knife and moved it to the kitchen. Gooden said this was not significant because people respond differently to trauma, and this was a traumatic incident.
[Mugshot via Palm Beach County Sheriff's Office]
Have a tip we should know? [email protected]