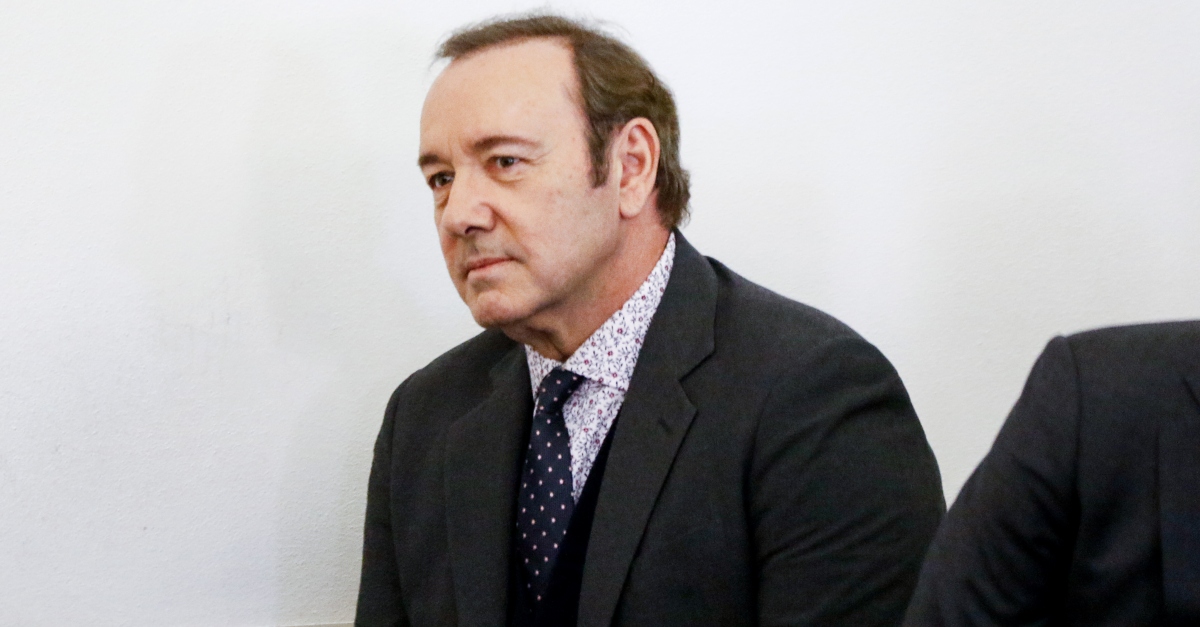 Actor Kevin Spacey was arraigned Monday morning at 11:00 a.m. ET for the alleged sexual assault of an 18-year-old man. He was charged with felony indecent assault and battery. As expected, Spacey entered a not guilty plea.
The judge in the case set the next hearing for March 4, but Spacey will not have to attend. Spacey previously said that he wanted to avoid creating more "negative publicity."
Authorities say Spacey got an 18-year-old bus boy drunk, and fondled the teen under his pants without consent, while visiting The Club Car in Nantucket, Massachusetts in July 2016. The alleged victim told investigators he texted his girlfriend about the incident, and he snapchatted video to prove it, according to the incident report.
The 18-year-old's girlfriend said she did get a Snapchat video, but could only say that it showed a hand touching the front of her boyfriend's pants.
His sister also claimed that she woke up early in the morning of July 8 to find him at home visibly distraught. The teen said that Spacey assaulted him, she said.
Prosecutors announced charges against Spacey on Christmas Eve. Later that day, the actor released video in which he appeared as his House of Cards character Frank Underwood. The monologue never directly addressed the new allegation, but dealt with the idea of being accused without evidence.
Let Me Be Frank https://t.co/OzVGsX6Xbz

— Kevin Spacey (@KevinSpacey) December 24, 2018
It was pretty bizarre. Spacey had been kicked off the show in 2017 after allegations of sexual misconduct from multiple men. Star Trek: Discovery actor Anthony Rapp stepped forward first, saying that he was 14 when a 26-year-old Spacey made a sexual advance on him. Spacey said he didn't remember this alleged advance on Rapp.
[Image via Nicole Harnishfeger-Pool/Getty Images]
Have a tip we should know? [email protected]