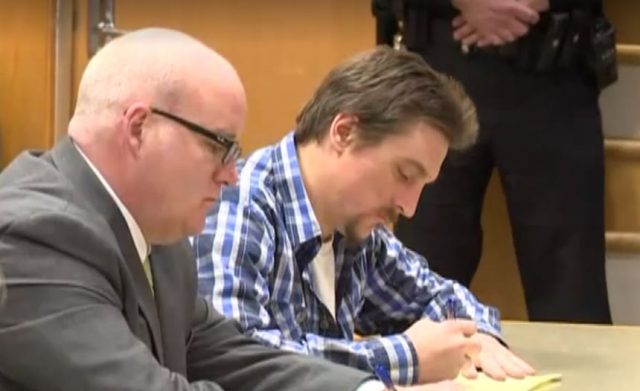 After a brief trial that began on Monday and ended Tuesday, a jury found Joseph Jakubowski guilty of burglary, theft, and possession of burglarious tools. Jakubowski was accused of breaking into the  Armageddon Supplies gun shop in Janesville, Wisconsin, and stealing 18 guns and ammunition.
Jakubowski gained additional attention for what happened next. Prosecutors said that Jakubowski set his own car on fire, evaded police for 10 days, and sent a 161-page handwritten manifesto to President Donald Trump. According to investigators, Jakubowski leveled multiple grievances against the United States and also said he planned on attacking police and schools with the weapons he stole.
Jakubowski was arrested on April 14, 2017, after police responded to reports of a suspicious man on a farmer's property some 125 miles away from Janesville. According to police, Jakubowski was identified and taken into custody without incident.
Jakubowski faces up to 24.5 years in prison for his crimes. He was previously convicted of federal weapons charges, and he was sentenced to 14 years in that case.
Colin Kalmbacher contributed to this report.
[Image via Law&Crime Network screengrab]
Have a tip we should know? [email protected]