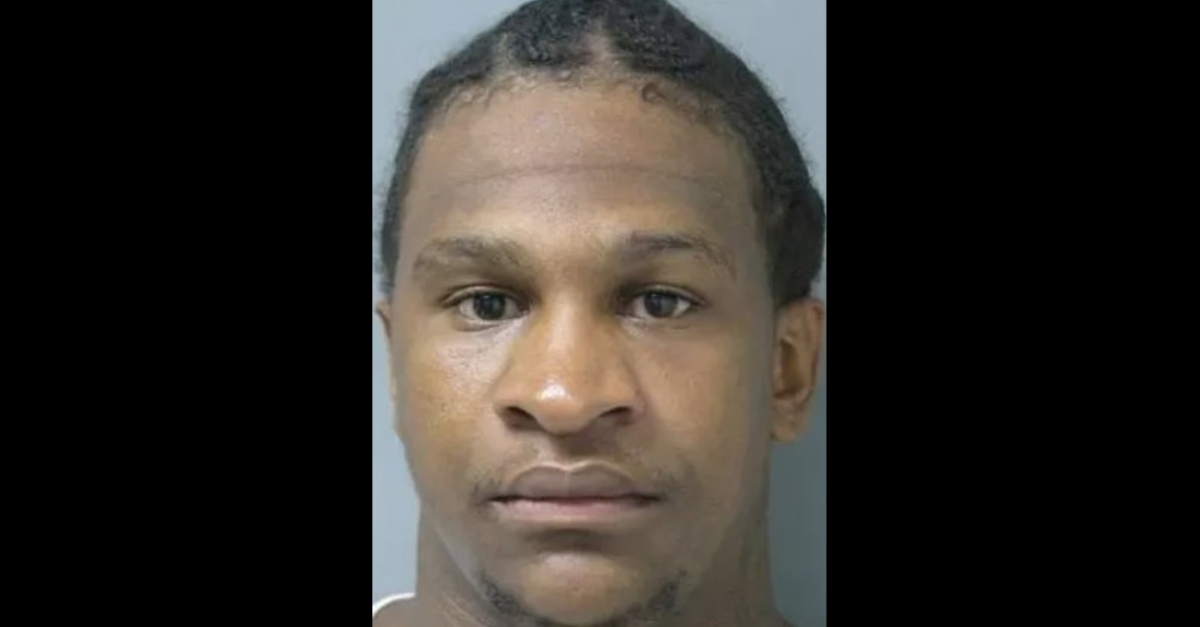 Quinton Tellis faces a retrial on Tuesday in the death of Mississippi teen Jessica Chambers, but remember, he is also charged in another, unrelated murder. Ming-Chen Hsiao, 34, was found dead in her apartment August 8, 2015 over in Monroe, Louisiana.
Tellis was linked to the murder by witness testimony, surveillance footage, phone records, and bank records to show he illegally used the victim's debit card, police said. Even so, investigators acknowledged that they lacked DNA evidence tying anyone to the killing, according to the 2016 arrest warrant for murder.
1. Timeline of Hsiao's death
Hsiao was found dead in her apartment on August 8, 2015, severely decomposed, having sustained 30 wounds from a bladed weapon, according to the arrest warrant. Some cuts were deep. Some were shallow. Police believe the killer tortured her for her PIN number.
Using the decomposition of her corpse, phone records, and other evidence, it was determined that Hsiao died some time on July 29, 2015, between 5:22 p.m. and 8:16 p.m. That day, the victim took out $20 from an ATM and was taken home by a friend. Then, at 5:22 p.m, she called another friend to arrange a ride for church the next Sunday. That friend is believed to have been the last person to hear her alive, except her killer.
The last activity on the cell phone was at 8:13, when it was connected a neighbor's WiFi.
A neighbor living on the floor above Hsiao told police that contrary to the victim's regular practice, the interior light was always off, and the front porch light always on from July 29 to August 8. She never saw anyone enter or leave the residence after July 28.
2. Tellis knew Hsiao, police say
The neighbor said she saw a suspicious black man with short dreadlocks frequently visiting the apartment on July 27 and 28 to look for Hsiao, according to the arrest warrant. The neighbor said he "creeped her out" by asking weird questions, police said. In any case, he visited at least three times, and during the third, the neighbor heard him arguing with Hsiao.
This eyewitness testimony linked Tellis to Hsiao, cops said. During a search of the victim's apartment, they claimed to find a Walmart receipt for July 28, 2015, at 1:55 p.m. They checked out surveillance footage of the store, and verified that Hsiao made a purchase at that time, arriving in a black Chevy Impala with a black man in short dreadlocks. They left together, police claimed. That neighbor picked Tellis out of a photo lineup, and identified him as the man she saw, cops said.
Police said they located Tellis and his wife on August 11. They detained and questioned them, and Tellis allegedly admitted that he was at Hsiao's apartment on July 27 and 28, and allegedly admitted to taking her to the Walmart. He claimed to have bought Lortabs from her to resell, according to the arrest warrant. Tellis also alleged that he boought a TV from her at $25 but never got it.
3. Tellis allegedly admitted to using her debit card
A slew of ATM photos, bank records, and other evidence showed that Tellis illegally used Hsiao's debit card after her death, police said.
For example, the neighbor of Tellis' mother-in-law said the suspect woke him up, gave him a blue Chase debit card with a Chinese name on it (Hsiao was from Taiwan), a paper with a PIN, and asked him to withdraw $2,000 in exchange for some money, according to the warrant. The neighbor admittedly went to the bank, but backed off from making the withdrawal, police said. Chase ATM photos and transaction records corroborated this, police said.
Cops accused Tellis of making and attempting the make numerous cash withdrawals from Hsiao's in the days leading up to his arrest on August 19, 2015. For example, he admitted to using Hsiao's card at a gas station August 7, 2015, and at a Chase ATM the following August 18 and 19, police said. But he denied using it in Vicksburg, Mississippi on August 1, although cops said he and his wife admitted to being in the city that day. Phone records also placed him there, according to the warrant.
Tellis at first claimed he got the card from a drug dealer named "J," but that story fell apart after police reached J and a third party, cops said. Tellis then allegedly said he got the card from a "crackhead" named Kenny, but that man also contradicted the story. Police said Tellis never offered a credible explanation as to how he got the card.
The defendant pleaded guilty on May 12, 2016 to unauthorized use of an access card (felony theft).
4. Authorities still have to prove murder and their key witness initially lied to them, they said
Police said phone records place Tellis at the location of the murder. A search warrant revealed that two cancelled calls were made to Chase from Hsiao's phone on July 9, at 8:16:09 p.m. and 8:16:15 p.m. Tellis' phone dialed the same number at 8:16 p.m. and 8:18 p.m., police said.
Not only that, cops say Hsiao's debit card number and PIN were entered. Cops took a look at GPS records provided by AT&T, which showed that Tellis' phone plotted within 60 meters of the apartment at this time. Cops suggested he was more than likely than not inside the apartment during those calls.
Police also claim they found a pair of Tellis' shoes in an outside storage shed, spray painted white. They saw"obvious dark staining" of what seemed to be blood. Though the crime lab determined these had been washed before painting, the fluid could have been destroyed, police said.
Enter Eric Hill. On August 28, 2015, he came forward with information about the case, police said. He said a certain man confessed to stabbing a "Chinese girl by [the University of Louisiana Monroe]," torturing her until she gave up her debit card PIN number.
Hill claimed the person showed him an ID belonging to an Asian woman. The man allegedly asked Hill if he knew any Asian women who could use the ID card to get a cell phone.
"That stupid motherfucker Quinton got caught using her debit card," Hill said the man told him, according to the warrant.
Hill identified this man in a photo line up, but refused to initial the photo or the cover sheet, police said. He was also shown a photo line up including Tellis, though he claimed no one looked familiar to him.
Here's the thing about his alleged story. Cops said no evidence ever connected this other man to the murder. Nonetheless, Hill's account did include details that would only be known by the police and the killer.
According to the warrant, one of the investigators was reviewing notes on August 30, 2015. He remembered that Tellis' wife mentioned that her husband hung out with her cousin "Eric," police said. Cops showed her a photo line up the next day, and she identified one of the men as that cousin–Eric Hill Jr., the same man who came forward with information about the Hsiao case.
It took quite a few months, but investigators finally found him for a second interview on March 2, 2016. This time, he insisted he was telling the truth, but said he only knew the details because Quinton told him. Hill claimed he falsely accused another man at first because he was mad at this person, police said.
This is the story that allegedly implicated directly Tellis in the Hsiao murder. According to Hill, his cousin and Tellis were getting married on August 8, 2015. Hill, whose criminal history includes a robbery conviction in Indiana, started sharing "war stories" with Tellis. They were trying to "one up" each other until Tellis admitted to going to a woman's house, robbing her credit cards, beating her up, and stabbing her until she gave up her PIN, Hill allegedly said.
5.  What does this have to do with the Chambers case?
Not a lot, but Louisiana authorities are delaying this case until the Chambers trial wraps up. The timelines of both investigations also overlap, so the sequence of events is a little convoluted.
December 6, 2014: Chambers was found burned in her car by volunteer firefighters in Courtland, Mississippi. Investigators failed to immediately turn up a suspect.
July – August 2015: Meanwhile, over in Louisiana, surveillance footage and an eyewitness account showed that Tellis knew Hsiao, went to a Walmart with her, and argued with her at her apartment, police say. These incidents happened in July 2015. Hsiao's body was found in her residence the following August 8. Tellis was arrested the following August 19 for illegally using her debit card.
February 23, 2016: Tellis was indicted for the Chambers murder.
March 2, 2016: Eric Hill, a key witness for investigators in the Hsiao murder, directly implicated Tellis in that death.
May 12, 2016: Tellis pleaded guilty in Louisiana to unauthorized use of an access card (felony theft).
July 7, 2016: Police filed their arrest warrant for the Hsiao murder.
October 2017: Tell faced his first trial in the Chambers murder. Jurors were unable to reach a unanimous verdict, and the judge declared a mistrial.
Two young women, two grisly murders, and one suspect. July selection in the Chambers retrial is scheduled for Monday, with opening statements the day after. Stay with Law&Crime for continuing coverage of the case.
[Mugshot via Ouachita Parish Sheriff's Office]
Have a tip we should know? [email protected]