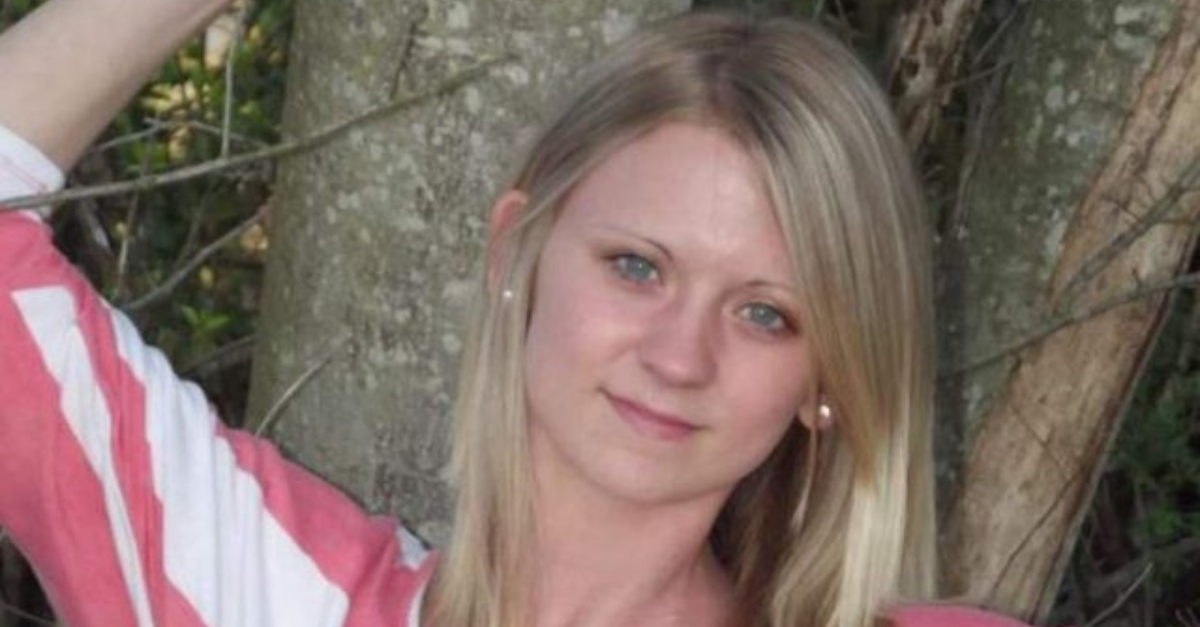 Opening statements began Tuesday in Panola County, Mississippi for the murder trial of Quinton Verdell Tellis. Prosecutors argue that he's the man who fatally set 19-year-old Jessica Chambers on fire December 6, 2014. The defense insists that investigators did an insufficient job looking for alternative leads, and that there is no evidence their client did it.
Here are the key points covered in opening statements.
1. What happened to Jessica?
Assistant District Attorney Jay Hale told jurors that on December 6, 2014, volunteer firefighters got a call about a fire.
"They went to work," he said. But at the scene, they saw something coming in the distance. Haley said he'd let the firefighters testify about what they saw, and about Chambers' condition.
"Some of this is going to be very graphic," he said.
2. Tellis
The defendant spoke to investigators early on, on December 10, Hale said.  He said that he was with Jessica that day, and gave them an alibi. Tellis didn't pop up as a possible suspect until about after 10 months later, when all their Eric and Derrick leads ran dry.
Investigators took a look at his phone tracking records, which indicated that the defendant was in the same area as Jessica's phone in Batesville, he said. They interviewed Tellis again on November 5, 2015. This time, he claimed to see Chambers at a Taco Bell, Hale said. He was in Big Mike Sanford's truck. This was around 6 to 6:30 p.m. Jessica moved to the crime scene at 7:30 p.m., Hale said.
Investigators talked to "Big Mike." He was friends with then-NY Giants guard John Jerry, who played in Nashville, Tennessee on December 7, 2014, against the Titans. Sanford had actually been on a trip with Jerry, Hale said.
Confronted with this, Tellis admitted that Big Mike was in Nashville, Hale said.
Defense co-counsel Darla Palmer dismissed that part of Hale's opening. She said the prosecution's witnesses on Tellis's whereabouts were unreliable. The cell phone records were also unreliable, she said. This could not show where two people were at the same time.
—>>>WATCH LIVE: JESSICA CHAMBERS RETRIAL
3. 'Eric'
Hale acknowledged that jurors will hear testimony that Chambers told firefighters that "Eric" did this to her.
"This investigation began with the name Eric," he said. For 10 months, investigators looked through every possible lead for Erics and Derricks connected to Jessica, and friends of her friends, he said. None of them turned up as "viable suspects."
Defense lawyer Darla Palmer emphasized that Chambers was able to walk over to first responders at the scene.
"This is not something you'd expect a person in her condition would do," she said. Chambers told them one name. "That name was Eric."
Palmer said there'd be state experts to say that Jessica couldn't have possibly said that on that day.
"Guess what?" Palmer said. "They weren't there." She added, "Not an expert in the world can deny what first responders heard that day."
She said that there's no evidence Tellis did it. It's just speculation.
"There were individuals there who heard her say who did this to her," Palmer said. "This evidence is always going to show. It's never going to change that Eric did this no matter what the state says to diminish that, and we will ask that you find Quinton not guilty as a result."
4. Was the investigation thorough enough?
Hale and Palmer gave dueling accounts as to whether authorities did a rigorous enough job looking for the real killer.
The prosecutor emphasized that the the multi-agency investigation combed through every possible lead. After the media got involved, people sent in tips, and investigators looked through those tips, Hale said.
Not so, said Palmer. She insisted that the authorities did not follow up on every possible lead. They resorted to the unreliable cell phone records after their search dried up, she said.
Tellis faces life in prison if convicted.
[Image via Facebook]
Have a tip we should know? [email protected]