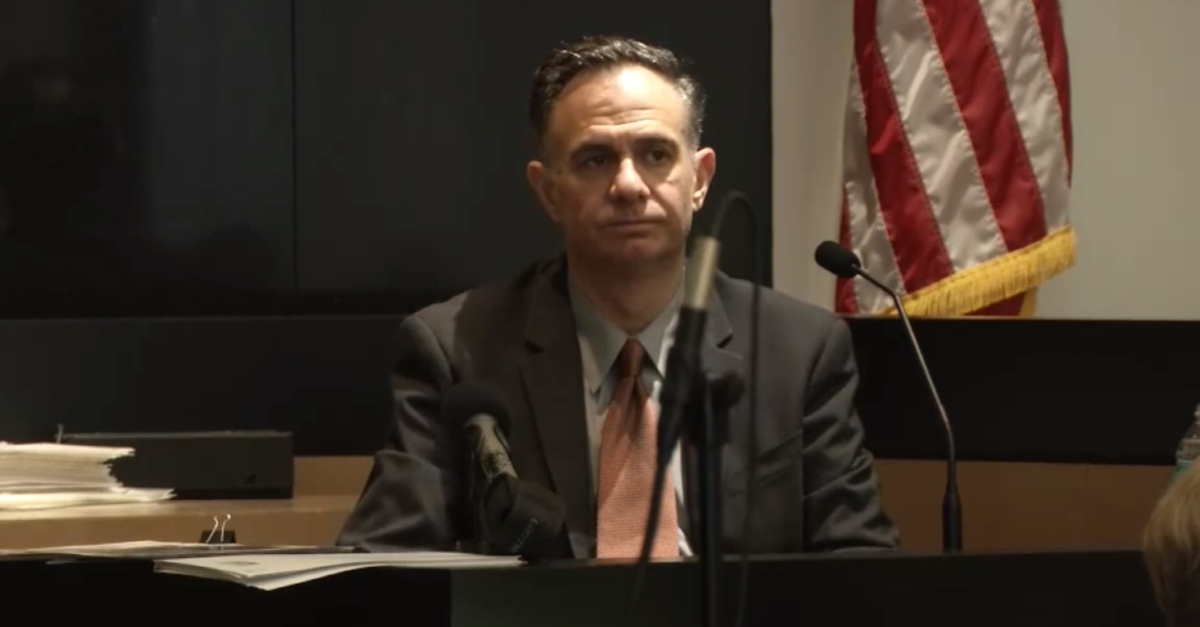 Jurors in Palm Beach County, Florida found James "Jimmy" Scandirito Jr. not guilty of murdering his father James "Skip" Scandirito Sr. in March 2018. They did convict Scandirito of abuse of a dead human body, as charged in the indictment.
Prosecutors said he cut up his dad's body and hid it. The defense didn't dispute that. They insisted, however, that Scandirito didn't kill his father, and that he only dismembered the corpse in a panic.
The defendant testified Tuesday that he was doing drugs with his 74-year-old father when he left the room. Scandirito Jr. had been doing cocaine off of something like an "hors d'oeuvres" dish, he claimed. He said his father wasn't interested in doing any. Scandirito said he left the room, only to return to find his father on the floor and unresponsive. The cocaine had been knocked over. The defendant said he believed that his father might have taken some and died as a result. He also said that he was surprised when he found out later that cocaine was not found in his system.
At any rate, Scandirito said drug-fueled paranoia led to his decision to cut up his father's body. He worried about getting in trouble because of the drugs.
His fate depended on whether jurors believed his story. Prosecutors said Scandirito killed his father to get the older man's money. He was bad with finances and had been no longer able to support his desired standard of living, said Assistant State Attorney Emily Walters in closing arguments.
The defense argued Scandirito would never kill his dad. The father and son were close, they said. They were friends, who spent much of their time together golfing, discussing politics, and barbecuing with friends.
Ronn Blitzer contributed to this report.
[Screengrab via Law&Crime Network]
Have a tip we should know? [email protected]