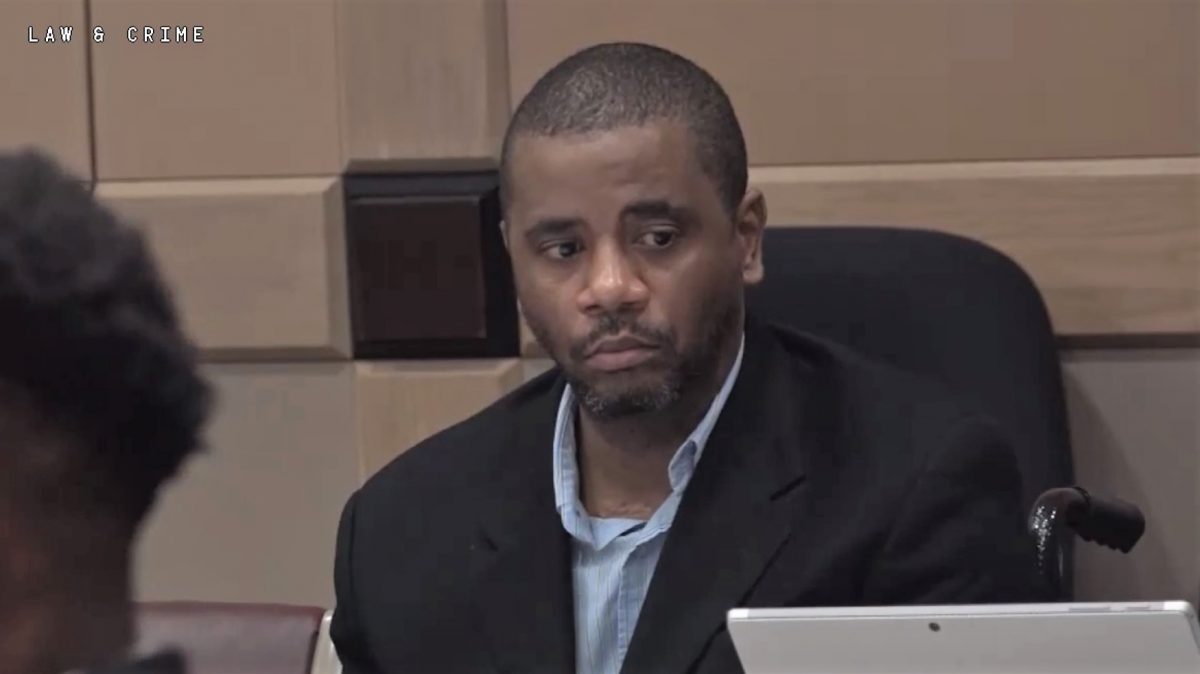 A Florida jury has convicted Demetrius Elder in a roadway stabbing incident which left one man dead.
Jurors convicted Elder of the lesser charge of culpable negligence. Prosecutors were seeking a manslaughter charge. The culpable negligence conviction is a first-degree misdemeanor punishable by up to one year in jail.
Prosecutors said Fakhradeen "Muhammad" Knight died of stab wounds after Elder and another man, Armando Baptista, became involved in an altercation with Knight at a stop sign. (Baptista was charged separately in the case.) Jurors in the case had to determine which story was the most likely story about what led to the attack.
Wendy Gembolis, the victim's girlfriend, testified that she and Knight were riding in a car. They approached a stop sign, where a vehicle driven by Baptista and Elder was already stopped. Gembolis and Knight stopped behind them. When the defendants didn't move, Knight honked the horn. Gembolis said Knight got out of their car with a cup, walked to the defendants' car, and extended his hand as if to shake hands. Baptista, the passenger in the first car, attacked Knight by throwing the first punch, Gembolis testified. She said the attack then spilled over to Elder, the driver of the car. After scuffling, Baptista allegedly produced a knife. Baptista, according to Gembolis, handed the knife to Elder, who stabbed Knight to death.
The defense said this was a case of self-defense. Elder said in a previous "stand your ground" law hearing that the participants — the victim and the defendants — were at a party before the incident at the stop sign. Knight, the victim, was allegedly at the party as "muscle" to settle a dispute.
Elder said he stabbed Knight to protect himself because Knight attacked him first.
In previous testimony, which was played in the trial, Elder said he was stopped at the stop sign when another car pulled up behind him. He said the victim immediately got out of the car, approached Baptista, and attacked him. Elder said he stabbed Knight in the lower back to get him off of Knight. From there, the attack progressed. Elder said Gembolis was "going crazy" and screaming at the top of her lungs during the incident.
During deliberations, jurors asked to review the testimony of both Gembolis and Elder, probably to reconcile it with other evidence in the case.
Prosecutors during closing arguments said Gembolis had the accurate story. They called the handshake a "gesture of peace," and that Knight "died for it." They further said Elder should not have been afraid of the plastic cup Knight was carrying because it was not a weapon.
[Screengrab via Law&Crime Network.]
Have a tip we should know? [email protected]
Aaron Keller - Deputy Editor-in-Chief