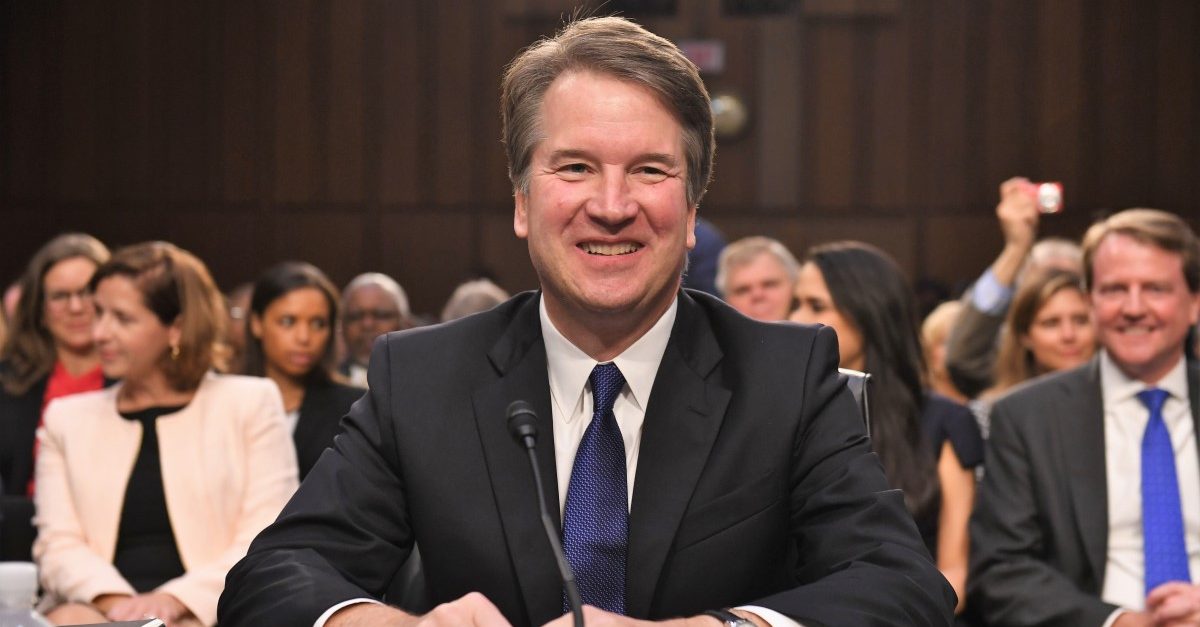 After hours of heated debate and partisan attacks, the Senate Judiciary Committee held a vote on Supreme Court nominee Brett Kavanaugh on Friday, approving him by a vote of 11-10. The vote predictably was straight along party lines, with the Republican majority pushing the confirmation process forward, as it well next go before the full U.S. Senate, which will vote on whether to make Kavanaugh a Supreme Court justice.
Sen. Jeff Flake (R-Arizona) was looked to as a possible swing vote against Kavanaugh, but he voted along with the rest of his party. He did call for an FBI investigation of sexual misconduct allegations against Kavanaugh to take place before the vote goes to the Senate floor.
"I think it would be proper to delay the floor vote for up to but not more than one week in order for the FBI to do an investigation limited in time and scope," Flake said. Such a delay would be acceptable if it was limited to one week, he said.
Up until the time the votes were cast, Democrats called for the Committee to wait and have the FBI conduct such an investigation into the allegations brought against Kavanaugh by Christine Blasey Ford. The California professor went before the Committee at a hearing on Thursday and testified that Kavanaugh attempted to sexually assault her when they were teenagers in the early 1980s. Kavanaugh also testified, vehemently denying the allegations and claiming that he has been unfairly attacked ever since he was nominated for the the Supreme Court seat left vacant by Justice Anthony Kennedy's retirement.
No other witnesses testified before the Committee, although several provided written statements related to Ford's allegations. Ford's husband and friends stated that she told them about the alleged attack years ago, while Kavanaugh's high school friend Mark Judge, who was alleged to be in the room when it happened, denied having any recollection of this happening.
Senate Democrats and others, including American Bar Association president Robert Carlson and Yale Law School Dean Heather Gerken, called for the FBI to be allowed to speak with other witnesses, including other women who have made allegations against Kavanaugh, including Deborah Ramirez and Julie Swetnick. Senate Judiciary Committee Chairman Charles Grassley (R-Iowa) insisted that an FBI investigation of allegations would be meaningless because it would only report back what people say, not draw conclusions on any evidence. Grassley also claimed that Ramirez and Swetnick were not made available to the Committee by their attorneys.
[Image via SAUL LOEB/AFP/Getty Images]
Have a tip we should know? [email protected]