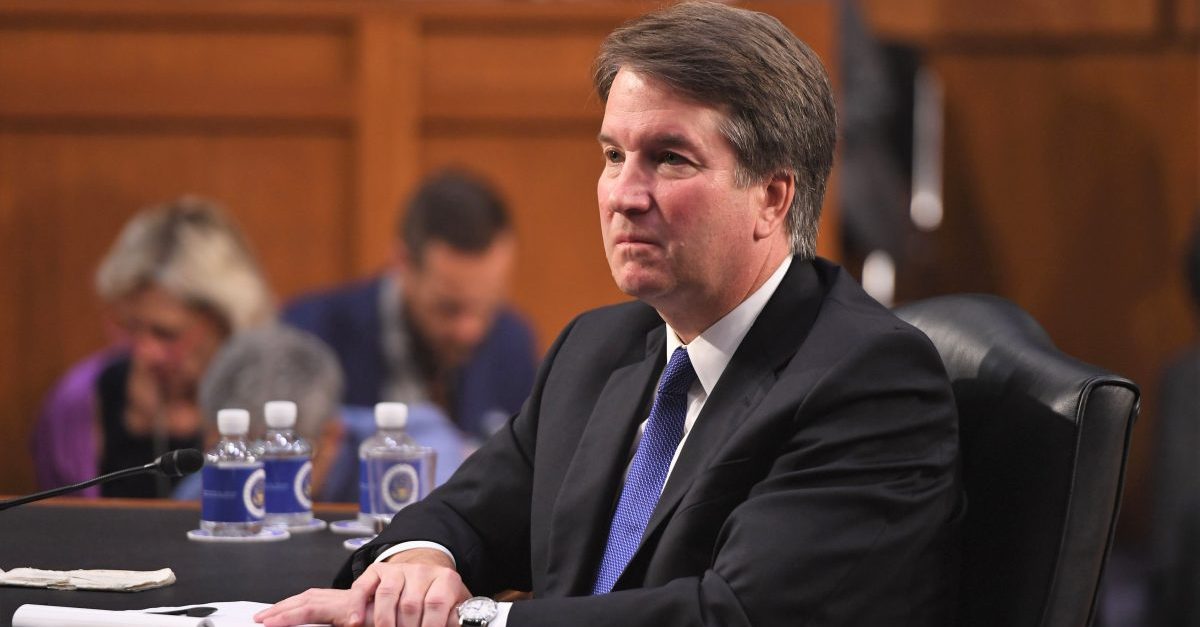 After several reports regarding allegations against Supreme Court nominee Brett Kavanaugh that were made in a letter to a member of Congress, a new article in the New Yorker has finally provided some details. According to the report by Ronan Farrow and Jane Mayer, Kavanaugh is accused of holding down a female and trying to force himself on her at a party when he was in high school. The woman claims that Kavanaugh covered her mouth so she couldn't cry out, and that he and another male had turned up the music in the room so no one could hear what was going on, but she managed to escape.
Both men deny that this ever happened.
"I categorically and unequivocally deny this allegation," Kavanaugh told the New Yorker. "I did not do this back in high school or at any time."
The classmate said he has "no recollection of that."
If the allegations are true, what might that mean for Kavanaugh now? The alleged incident is said to have taken place in the 1980s when Kavanaugh was a student at Georgetown Preparatory School in Bethesda, Maryland, but Maryland does not have statutes of limitations for most crimes, including the ones that could be involved here.
The allegations appears to make out a case for attempted sexual assault, or what the Maryland statutes might call attempted sexual offense in the second degree. That law says that it's a felony for someone to " engage in a sexual act with another … by force, or the threat of force, without the consent of the other." A separate statute says that even an attempt of this offense is a felony that can be punishable with up to 20 years in prison.
Of course, proving such a thing could be difficult, depending on what Kavanaugh actually did before she escaped from the room. If he didn't do anything sexual, a sex offense charge could be tougher to prove, but he still could be open to a lesser charge for assault. In Maryland, assault in the second degree includes unwanted physical contact, attempted unwanted physical contact, or even causing a person to have apprehension of unwanted physical contact. This offense is a misdemeanor, but is still punishable with imprisonment, so under Maryland law there is no statute of limitations.
Maryland also has a common law offense of false imprisonment, which involves keeping a person somewhere against their will. While the woman reportedly did escape from the room, the accusation that Kavanaugh held her down could support such an allegation.
So far, however, the woman has not identified herself, so it remains to be seen whether she would be willing to go to law enforcement officials to bring charges. If not, it would be nearly impossible for prosecutors to prove a case against Kavanaugh, so charges would be highly unlikely.
[Image via SAUL LOEB/AFP/Getty Images]
Have a tip we should know? [email protected]