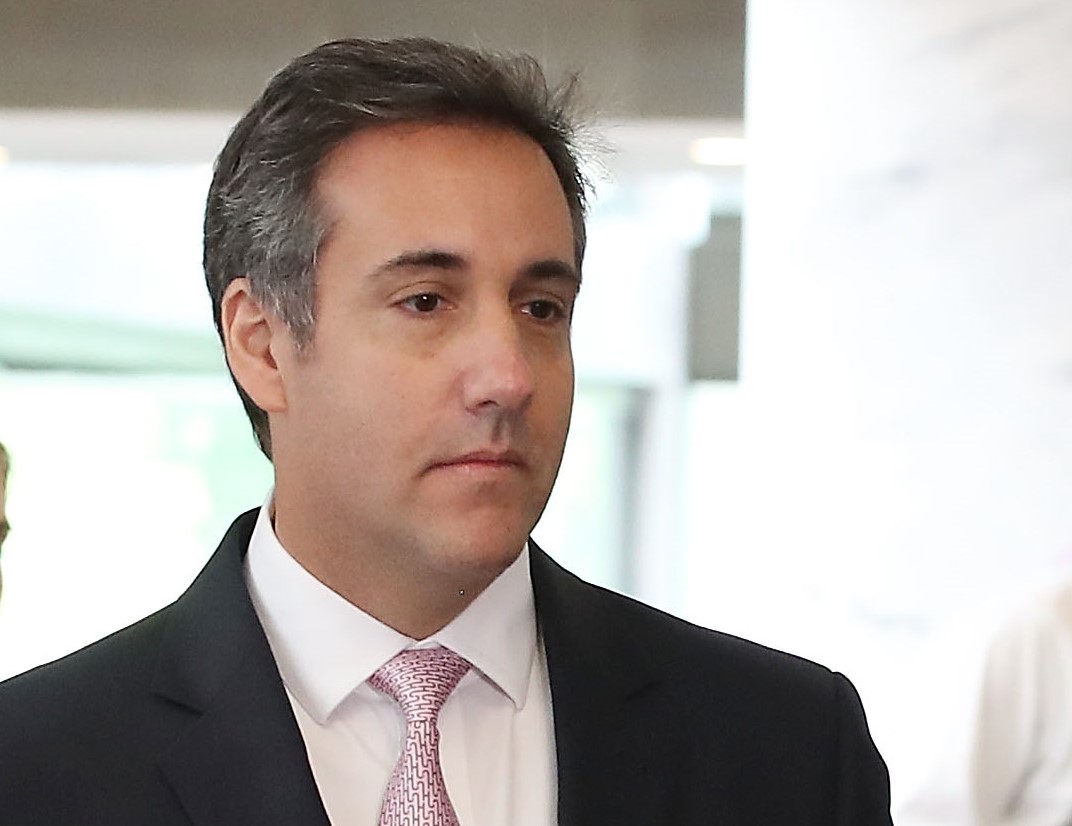 President Donald Trump on Monday repeated several times into a television camera that Michael Cohen was his "personal attorney." It is a line frequently parroted by many people to describe the job and title of Cohen. Here's the problem:  Trump's repeated characterization of Cohen as his "personal attorney" is going to make life a lot harder for Cohen.
According to the Washington Post, Cohen transitioned to the position of Trump's "personal attorney" on or about January 19, 2017. Prior to that, Cohen was "executive vice president" of the Trump Organization, LLC, a registered New York business entity, and "special counsel to Trump." Cohen held those two positions at times relevant to his involvement with the now-disputed October 2016 contract with porn star Stormy Daniels.
What's critical is that in 2016, Cohen did not refer to himself as Trump's "personal attorney." He was Trump's "special counsel." How to define "special counsel" gets tricky.
In the criminal context, the term "special counsel" usually means a prosecutor appointed to examine specific matters under 28 U.S.C. § 515 and 28 CFR 600.1. Obviously, Cohen's not a prosecutor, but the example does serve to illustrate that special counsel in criminal matters are appointed to investigate specific matters other attorneys cannot handle because of another conflict and because the interests of justice so require a special, limited, outside appointment.
In private practice, this lengthy tome by the American Bar Association draws a faint line between the term "special counsel" and the term "of counsel." An attorney is "of counsel" to a firm where there "is a close, regular, personal relationship" between the attorney and the firm, but — usually — where the attorney said to be "of counsel" is neither a partner, shareholder, or employee. The term "special counsel" oftentimes denotes a specific area of specific expertise, the opinion reads.
The bottom line here is that the term "special" seeks to limit the scope of the lawyer's involvement with the client. The buzzwords in the industry — "unbundled legal services," "limited scope representation," "discrete task representation" — might be at play here. Indeed, New York Rule of Professional Conduct 1.2(c) states:
A lawyer may limit the scope of the representation if the limitation is reasonable under the circumstances, the client gives informed consent and where necessary notice is provided to the tribunal and/or opposing counsel.
The bottom line:  Cohen's use of the word "special" likely sought to notify the world that his involvement with Donald Trump's personal legal affairs was limited while that title was in effect. The title was in effect during the Stormy Daniels negotiations. In other words, Cohen might not have been representing Trump personally during those talks. (If he was, he now probably wishes he wasn't.)
So, who was Cohen's actual client during the Daniels talks? Arguably, it was the Trump Organization, LLC, or Essential Consultants, LLC, or both. Among the burning questions in my mind are (1) who owned Essential Consultants, LLC, and (2) whether Cohen has an ownership stake in the Trump Organization, LLC. If he did, he had a lot more power to do things for the benefit of the company.
Cohen could argue that as executive vice president and counsel of the Trump Organization, LLC, he sought to seal the Daniels deal to protect the interests of the organization from monetary losses caused by a Stormy Daniels disclosure. (That's why he put a copyright assignment clause in the nondisclosure agreement, which I have discussed here and here.) Cohen could say that he had authority to act on behalf of his LLC client(s), as an officer thereof, to settle with Daniels. He could even argue that he had a right under business entity law to direct his personal start-up cash to Essential Consultants for the purpose of paying Daniels the alleged $130,000 in "hush money."
Depending on the ownership structures of the LLCs, this case might tip in Cohen's favor. If he was acting on behalf of the LLC or the LLCs, he wasn't giving Trump a campaign contribution, and it would be less likely he would be found to be in violation of campaign finance law. Plus, if Cohen wasn't acting as Trump's lawyer on this deal, but rather as the lawyer for the business or businesses, he didn't necessarily have a duty to tell Trump personally what he was doing.  Trump might not have known about the Stormy Daniels deal because Trump didn't have to know under this scenario.
So, how does a lawyer work for both a business and its constituent owner?  New York Rule 1.13 sets forth a framework:
When a lawyer employed or retained by an organization is dealing with the organization's directors . . . and it appears that the organization's interests may differ from those of the constituents with whom the lawyer is dealing, the lawyer shall explain that the lawyer is the lawyer for the organization and not for any of the constituents.
It's allowed, so long as the interests are convergent, not divergent.
Many have opined that Cohen might be in trouble for campaign finance contribution issues and for professional conduct issues surrounding whether Cohen had to notify Donald Trump personally about the Daniels agreement. If Trump personally wasn't Cohen's client, but the LLC was, Cohen wasn't contributing to the campaign. If Trump personally wasn't Cohen's client, Cohen didn't necessarily have to tell him what was going on — he simply could have informed other LLC directors, perhaps himself included, since he was executive vice president.
Trump, however, has not made these distinctions, but instead keeps calling Cohen his personal attorney. Maybe that's because this distinction didn't exist in real life, and the implications, if that is the case, might be severe for Cohen.
[Image via Mark Wilson/Getty Images]
Have a tip we should know? [email protected]
Aaron Keller - Deputy Editor-in-Chief