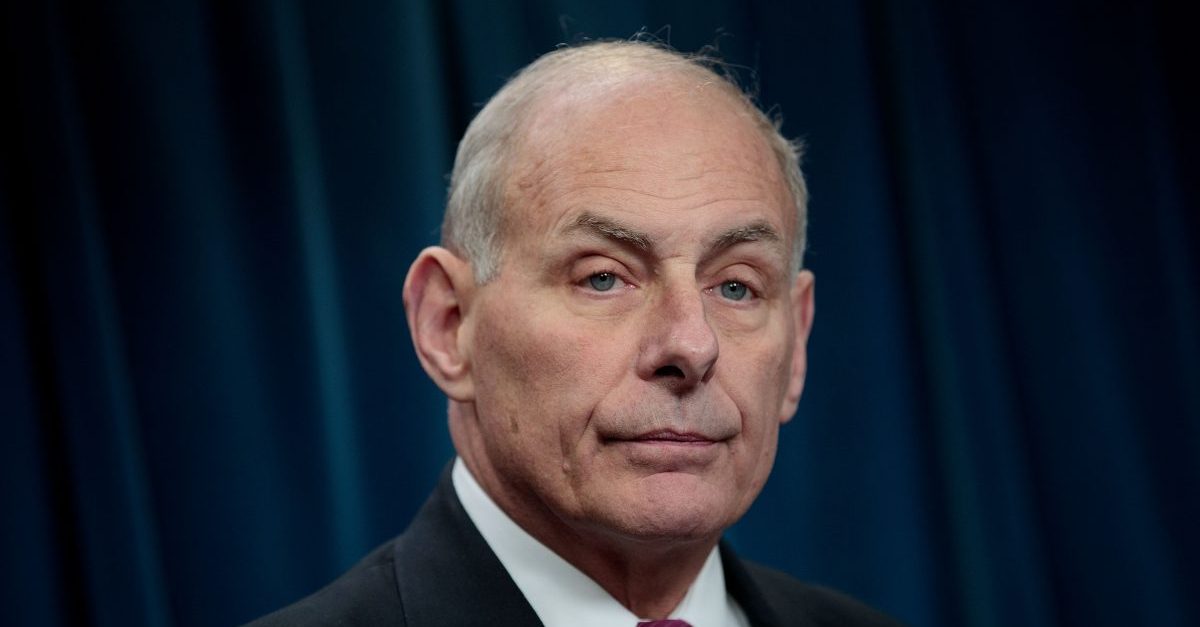 A wild report from the New York Times Monday night described a physical altercation between White House Chief of Staff John Kelly and former Trump campaign manager Corey Lewandowski that allegedly took place last February.
According to the Times, both Kelly and Lewandowski had been in the Oval Office on February 21, when President Donald Trump took a phone call and the two other men left the room. After exiting, Kelly was heading back to his office and asked for Lewandowski to be escorted out of the White House. That led to an argument, "a person with direct knowledge of the episode" told the newspaper, and then Kelly reportedly grabbed Lewandowski by the collar and tried to shove him against a wall. The Secret Service was called, and the incident ended without further escalation.
So, if the report is true, did Kelly break the law? Former federal prosecutor Daniel Goldman noted to Law&Crime that the White House is federal property, which means federal law applies here. He said that federal assault charges could potentially apply here.
18 U.S. Code § 113(a) addresses assault offenses that take place on federal property. That law states that "Whoever, within the special maritime and territorial jurisdiction of the United States" commits a simple assault, can be punished "by a fine under this title or imprisonment for not more than six months."
"There probably is an equivalent of disorderly conduct, but likely wouldn't be used in a situation like this," Goldman said.
Of course, it is highly unlikely that Kelly would face any charges at all at this point, given that this happened eight months ago and nothing has happened so far, even though Secret Service agents reportedly were on hand.
This is the second reported incident of Kelly getting into a scuffle while on duty. It had previously been reported that he got into it with a Chinese officials who was trying to access the nuclear football last November. It was also reported that he and National Security Adviser John Bolton had a recent shouting match, but White House Secretary Sarah Huckabee Sanders downplayed it.
[Image via Drew Angerer/Getty Images]
Have a tip we should know? [email protected]