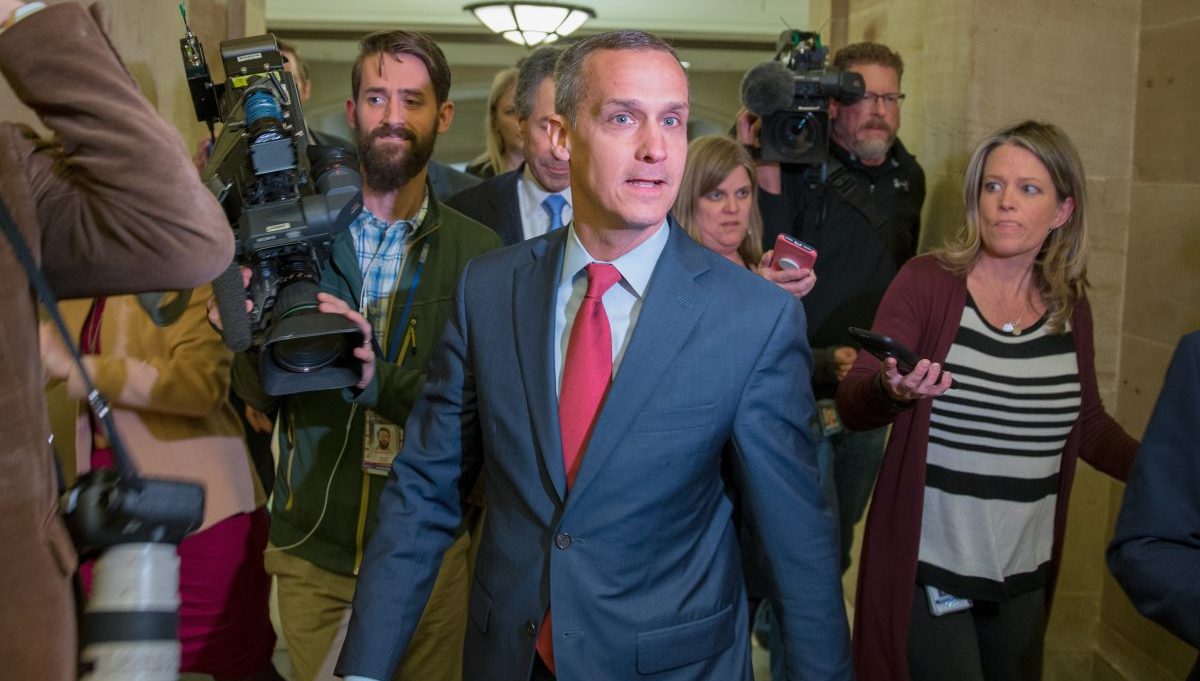 Former Trump campaign manager Corey Lewandowski said he's still deciding whether to take legal action against a reporter who admitted to sneaking into his home office while no one was around. Whether actually can do anything is a different story.
In a piece for New York magazine, reporter Olivia Nuzzi described Lewandowski's place, and revealed some potentially damaging details related to her findings in a subsequent interview with the Columbia Journalism Review.
Nuzzi said she had been trying to talk to Lewandowski, as well as someone who lived in the basement of a townhouse where Lewandowski also lived, and where lobbying firm Turnberry Solutions has an office. In Nuzzi's own words:
I tried to knock on the basement door, but the gate wasn't open. Then I walked up the steps to the main door and knocked for, like, 10 minutes. And I'm knocking, knocking, nobody's answering. But after a while, I just touched the door knob, and the door was open. I walked in and I'm in the house, by myself.
She didn't stay long, because she was texting with her boyfriend, who told her there could be a legal problem with what she was doing.
I was like, Fuck.
Indeed. Nuzzi said that she went back outside and continued to knock until a Turnberry Solutions employee answered the door, but that doesn't change what already happened.
The Code of the District of Columbia § 22–3302 says:
Any person who, without lawful authority, shall enter, or attempt to enter, any private dwelling, building, or other property … against the will of the lawful occupant or of the person lawfully in charge thereof … shall be deemed guilty of a misdemeanor.
The punishment for the offense can be up to 180 days in jail and a fine of up to $1,000.
Nuzzi admitted that she entered the dwelling. As far as it being against the will of the lawful occupant, Lewandowski told Fox News, "I can confirm I did not grant her permission to enter my office."
Here's the potential problem.
Lewandowski has said in the past that he didn't work for Turnberry anymore, even though he did refer to the building as his office. If it's Turnberry's office and he isn't part of them, he wouldn't be in a position to give permission in the first place. That being said, that doesn't mean that Nuzzi would be in the clear, since she admittedly went in without anyone giving her permission.
Then there's the civil side of things. The D.C. Court of Appeals defines civil trespass as "an unauthorized entry onto property that results in interference with the property owner's possessory interest therein."
Even if Lewandowski was in the position to give or deny permission or authority to enter, he might not make much from such a case though, unless he could prove significant damage that he suffered as a result of Nuzzi's actions. Otherwise, he probably wouldn't get anything besides nominal damages, at best, which could be just a dollar or two.
[Image via Tasos Katopodis/Getty Images]
Have a tip we should know? [email protected]