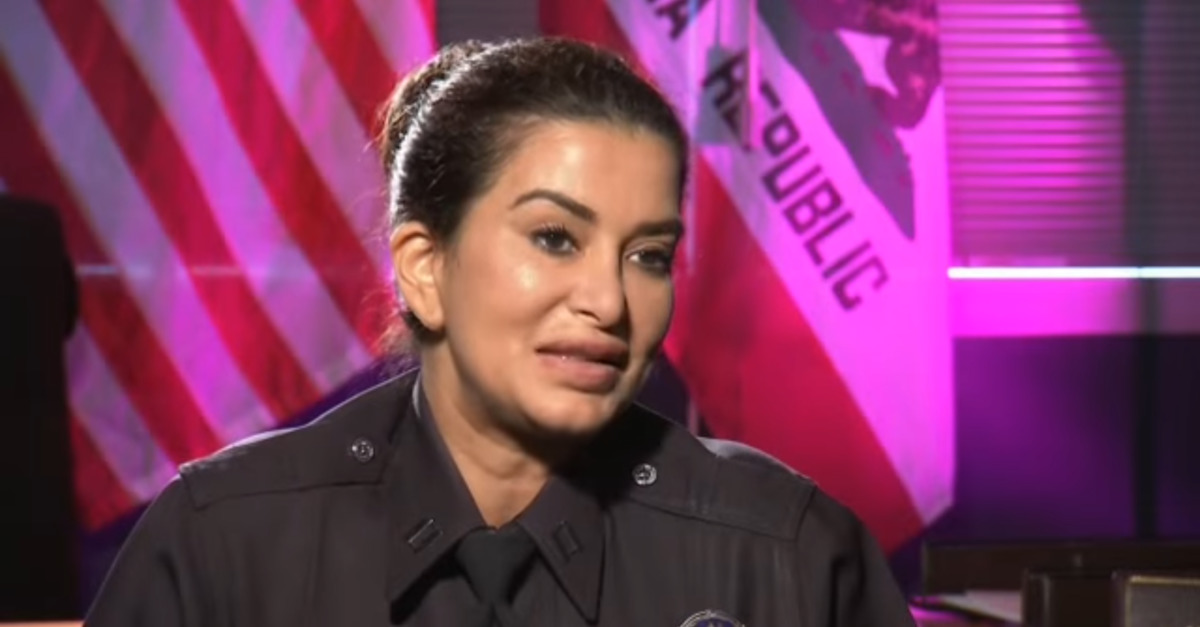 A veteran captain with the Los Angeles Police Department (LAPD) says she was the victim of sexual harassment and a hostile work environment after several officers repeatedly shared a nude photograph of a woman they falsely claimed was her–and that bosses did nothing about it–according to a lawsuit filed Friday.
Captain Lillian Carranza alleges that top LAPD brass have long been aware of the crude and sexist culture within the police force's ranks. Carranza also specifically alleges that her superiors knew about the "deeply humiliating" nude image–and the disparaging comments directed toward her due to said image–but simply decided not to tell her about it. The nude image falsely depicting Carranza was widely shared alongside another sexually explicit image of LAPD Detective Ysabel Villegas.
As Law&Crime previously reported, Villegas has alleged that her former romantic partner, Officer Danny Reedy, shared explicit images of her with other LAPD officers against her wishes after their relationship turned sour.
Carranza has served with the LAPD for 28 years.
In comments to the Los Angeles Times, the 50-year-old captain said:
The chief encourages us to be vocal and transparent, but nothing could be further from the truth when it comes to sexual harassment. You are given a gag order, and then they do nothing to correct it. Zero tolerance in the LAPD for such behavior is symbolic. The reality is it is tolerated. … This is indicative of why it is so hard to recruit and promote women here.
Generally, Carranza claims that her time at the LAPD has been pockmarked by years of "verbal harassment, epithets, derogatory comments, and/or slurs" directed at herself and other women who work there.
The lawsuit singles out LAPD Deputy Chief Debra McCarthy–who oversees internal investigations within the nation's third-largest police force. Carranza alleges that McCarthy has been aware of the nude photographs circulating–and the associated derogatory comments–since last November but claims that she "took no steps to inform [Carranza] of said misconduct specifically targeting her."
Carrranza also says that she asked McCarthy to "make clear that the female in the photograph in question was not in fact" her but that McCarthy ignored this explicit request as well.
The LAPD does not comment on pending litigation.
This isn't Carranza's first time going toe-to-toe with department bosses. She previously filed a whistle-blower complaint against the LAPD last year over allegations that she had been retaliated against for drawing attention to the under-reported criminal statistics. Her prior lawsuit claimed that she had lost out on career advancement opportunities after attempting to bring those allegedly misrepresented statistics to light.
Carranza currently oversees the LAPD's commercial crimes division and recently tweeted in support of the #MeToo movement. Law&Crime reached out to Carranza's attorney Gregory Smith for this story, but no response was forthcoming at the time of publication.
[image via screengrab/YouTube]
Have a tip we should know? [email protected]