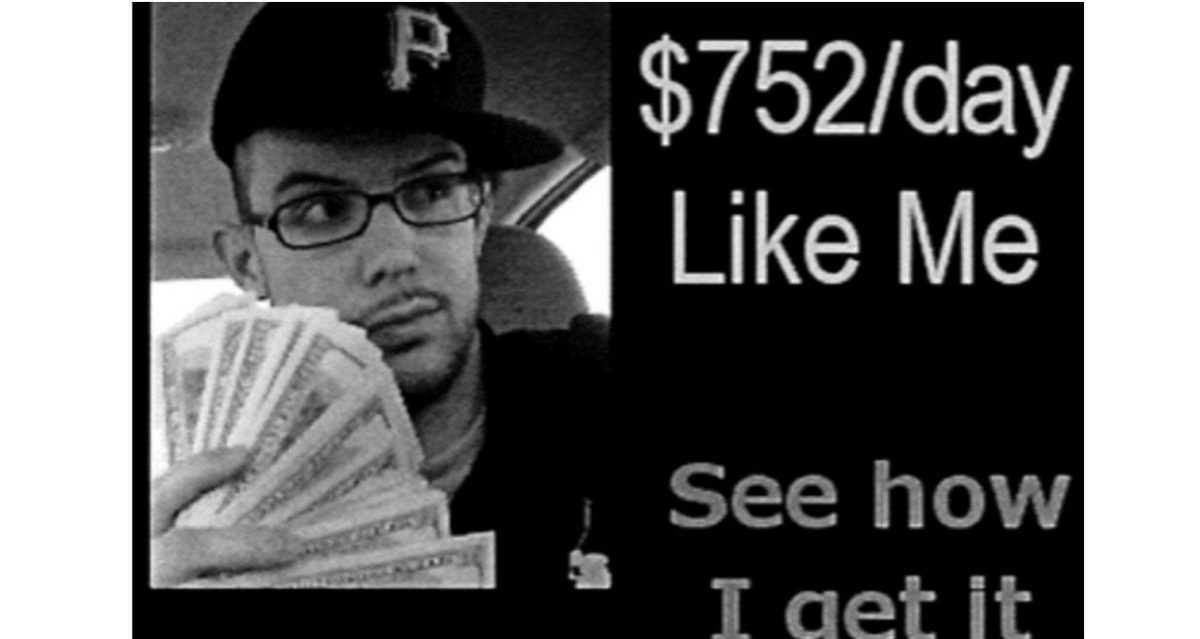 A New Jersey man is suing Mindgeek USA, Inc., the parent company of Pornhub, for more than $3 million dollars after a selfie of his was allegedly used in an advertisement on the adult-entertainment website without his consent. 
Edward Kelly of Marlton, New Jersey, claims that he was made aware of the advertisement through a friend, which he claims depicts Kelly in a baseball cap holding a wad of cash, and the words "Make $752/day Like Me." Underneath that it says, "See How I Get It." The image allegedly links to another explicit website that Kelly claims to have nothing to do with.
As reported by the Courier Post, the suit claims that because Kelly took the photograph, he is the legal owner of the image. Kelly also claims to be unaware of how the photo was "extracted and disseminated." The suit alleges that someone on the Pornhub advertising team found the image and used it in the questionable ad campaign for at least six years.  The complaint says that because Kelly works in the computer industry, people might believe that he consented to the use of his picture in the ad on Pornhub.
The complaint seeks amore than $2 million for "general compensatory damages" and emotional harm, in addition over $1 million in "infringer's profits" for the unauthorized image use.
The lawsuit was originally filed in state court, but was moved to federal court at the request of Mindgeek USA.  Law&Crime has reached out to David Gordon, Mindgeek USA, Inc.'s attorney, for comment.
[Image via court records]
Have a tip we should know? [email protected]