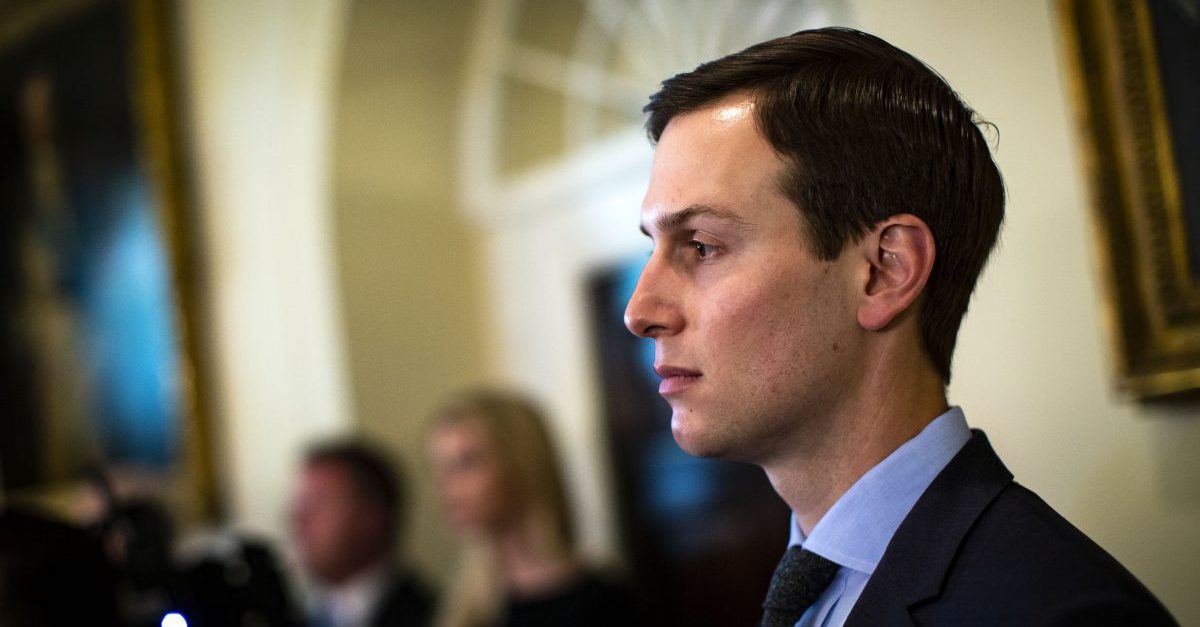 The Kushner Companies, real estate developers led by President Donald Trump's son-in-law Jared Kushner and his father Charles Kushner, was hit with a $10 million lawsuit Monday for allegedly using dangerous conditions resulting from construction as a means to force out rent-stabilized tenants, allowing them to sell the apartments for big bucks.
The complaint, brought by 20 current and former tenants in New York Supreme Court in Brooklyn, alleges that conditions including "loud and obnoxious drilling" and a "constant cloud of toxic smoke and dust" made life difficult for them. They claim that the Kushners kept these conditions in place for three years, despite multiple complaints to the city. The lawsuit says the conditions violated city statutes, but it ultimately allowed the Kushners to sell the apartments for millions of dollars once tenants had enough and moved out.
According to the New York Times, the Kushners purchased the property at 184 Kent Avenue in 2015, with plans to convert the apartments inside to larger units to be sold as condominiums, but rent regulations protected the existing tenants from significant rent increases.
The Kushner Companies denied that they used any underhanded tactics to get tenants to move out, or that there were dangerous conditions at the property.
"Tenants were never pressured to leave their apartments" they said in a statement. "Any complaints during construction were evaluated and addressed by the property management team."
An assistant commissioner for the Department of Buildings backed this up.
"Department of Buildings inspectors were at the building dozens of times since 2015 and did not observe any violation of construction rules," assistant commissioner Joe Soldevere told the Times.
Despite this, an outside firm brought in by tenants claimed that they found residue to support the claim "that no dust controls are used during work," and that construction had possibly contaminated apartments with toxic materials.
A lawyer for the tenants, Jack Lester, noted that regardless of the Kushners' intentions, apartment conditions caused people to leave, which benefited the developers.
"It certainly seems as if it was in the Kushners' interest to oust the tenants," Lester said Monday. "The construction activity, intentional or not, made tenants' lives miserable and many left."
[Image via Al Drago-Pool/Getty Images]
Have a tip we should know? [email protected]