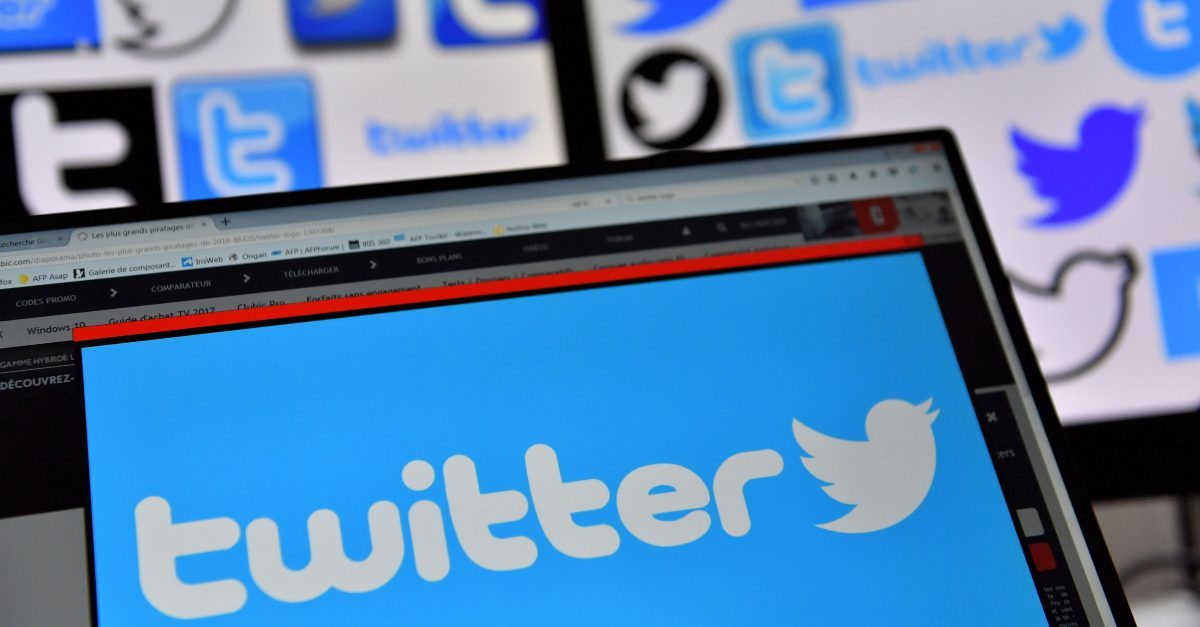 Canadian feminist writer Meghan Murphy filed a lawsuit against Twitter on Monday for banning her shortly after she tweeted "men aren't women."
Murphy, a journalist, claims that Twitter never gave her notice of changes to its Hateful Conduct Policy, a policy it cited when Murphy's tweets got her banned from the platform. She also claims Twitter has been carrying on fraudulent practices by "[holding] itself out to be a free speech platform" only to turn around and censor speech it doesn't like.
Murphy's lawyers began by pointing out how important use of Twitter is for a person in Murphy's profession and pointed out how particularly punitive Twitter's actions were by permanently banning her. She said that after Twitter sent her message about removing a tweet from Aug. 2018, Murphy replied by saying "Hi Twitter, I'm a journalist. Am I no longer allowed to report facts on your platform?" Murphy said she was suspended.
She said she was suspended again on Nov. 15, 2018, and that she was asked to remove a tweet saying, "Men aren't women," plus a tweet from Oct. 2018 that asked, "How are transwomen not men? What is the difference between a man and a transwoman?" Murphy said that Twitter was accusing her of violating policy by "misgendering." She said that Twitter told her over email on Nov. 23 that she was being suspended permanently for tweeting, "Yeeeah it's him," over an image of one "Jonathan Yaniv."
Here's what apparently happened:
Twitter claimed that Murphy's Tweet violated its Hateful Conduct Policy. But the claim that Murphy "misgendered" Yaniv by Tweeting "Yeeeah it's him" over an image of Yaniv's recent Google review in which Yaniv identified using a male name and a male-appearing photo is specious. Instead, Murphy's Tweet presented relevant and newsworthy information regarding a widely-reported series of lawsuits in which there was great public interest.

In the past year, Yaniv has filed 16 different human rights complaints against female estheticians from across Canada for refusing to perform Brazilian waxes on Yaniv due to Yaniv having male genitalia. Yaniv filed these suits under the alias "J.Y."
Murphy claims that in the past she was "routinely subjected to violent threats and harassment based on her gender and political views, and complained frequently to Twitter, but [that] Twitter took no action in response." She believes that it is "viewpoint-based censorship."
"Twitter repeatedly promised and represented that it would uphold the free speech rights of its users and not engage in viewpoint-based censorship in its advertising, Rules, public statements and Terms of Service," the lawsuit says. "These promises and representations were statements of fact about Twitter's services. These promises and representations were material to the decision of millions of users, like Murphy, to join. Without these promises, Twitter would not have been able to attract a critical mass of users to its platform."
"Indeed, Murphy is known for challenging conventional wisdom on a large number of issues and for expressing a socialist critique of corporate power," the lawsuit continued. "She would never have joined Twitter had the company let it be known that it would arbitrarily ban users who did not agree with the political and social views of its management."
Murphy believes that Twitter's "misgendering or deadnaming' policy is viewpoint discriminatory on its face."
"It forbids expression of the viewpoints that 1) whether an individual is a man or a woman is determined by their sex at birth and 2) an individual's gender is not simply a matter of personal preference," she argues. "These are widely-held political viewpoints and perspectives that are shared by a majority of the American public."
She also said she wasn't warned about Twitter rules and was retroactively punished for content that didn't always violate policy.
"Twitter enforced its new 'misgendering' policy retroactively to permanently ban Murphy based on Tweets that she sent before Twitter covertly enacted the new policy sometime in late October 2018," the lawsuit said. "It also promulgated and enforced its new policy without giving Murphy or any other user advance notice of this change, despite having expressly promised in its Terms of Service that it would provide users 30 days' notice of changes that affected their rights or obligations with respect to their use of Twitter's services."
In closing, Murphy argued that Twitter should not be able to permanently ban people for "petty, arbitrary or irrational reasons, unlawful reasons, or no reason at all."
"Such terms are so one-sided and oppressive that they shock the conscience," she said.
Law&Crime reached out to Twitter for comment. A Twitter spokesperson said, "Twitter believes Ms. Murphy's claims are meritless and will vigorously defend itself against this suit."
Meghan Murphy Lawsuit Again…  on Scribd
[Image via LOIC VENANCE/AFP/Getty Images]
Have a tip we should know? [email protected]