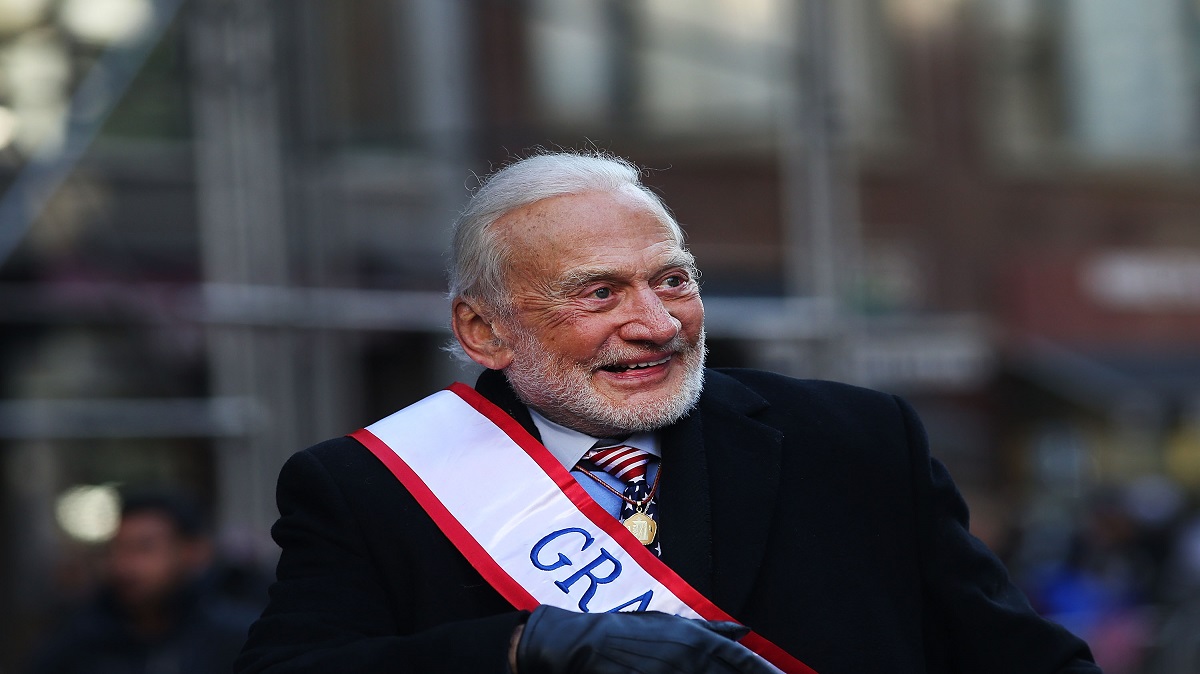 Buzz Aldrin, an 88-year-old astronaut known for Apollo 11, is taking legal action against two of his children and his business manager. Aldrin alleges that he was defrauded through misuse of Aldrin's credit cards and unauthorized bank transfers. He also says we was slandered by claims he has dementia.
In a complaint filed in Brevard County, Florida, Aldrin asks that his son Andrew Aldrin have his access to his finances, social media account, and non-profit enterprises revoked. In the same complaint, he accuses his financial manager, Christina Korp of fraud, alleging that both Aldrin and Korp used non-profit and personal funds to "ma[k]e monthly business and personal charges of up to $60,000 under the guise of trustee, power of attorney, and/or employee, and without the Plaintiff's consent and/or knowledge or against Plaintiff's expressed wishes authorized payment of such bills through Plaintiff's personal checking account/funds."
The suit alleges that Aldrin's daughter Janice Aldrin did not act in his financial interests.
Andrew and Janice Aldrin released a statement on June 23 saying, "We are deeply disappointed and saddened by the unjustified lawsuit that has been brought against us individually and against the foundation that we have built together as a family to carry on Dad's legacy for generations to come."
"When we established the current structure several years ago, it was done so at Buzz's request and with his full support. If nothing else, our family is resilient and our ability to work together to solve problems and accomplish great things is strong," they continued. "We love and respect our father very much and remain hopeful that we can rise above this situation and recover the strong relationship that built this foundation in the first place. We will not be commenting further on the lawsuit and ask your understanding and respect for our family privacy at this extremely difficult time."
Andrew Aldrin, who serves as the Buzz Aldrin Foundation president and is the director of the Buzz Aldrin Institute at the Florida Institute of Technology, is also accused of transferring more than $400,000 of his father's funds into his personal account over two years, without his fathers knowledge or consent. The lawsuit  also claims that Buzz revoked all powers of attorney and fired Korp from her position. Korp remains employed, however. 
"We are determined to protect Buzz's personal reputation and professional legacy, while also protecting his ability to remain self-sustaining financially," the foundation run by Andrew Aldrin commented.
[Image via Spencer Platt/Getty Images]
Have a tip we should know? [email protected]