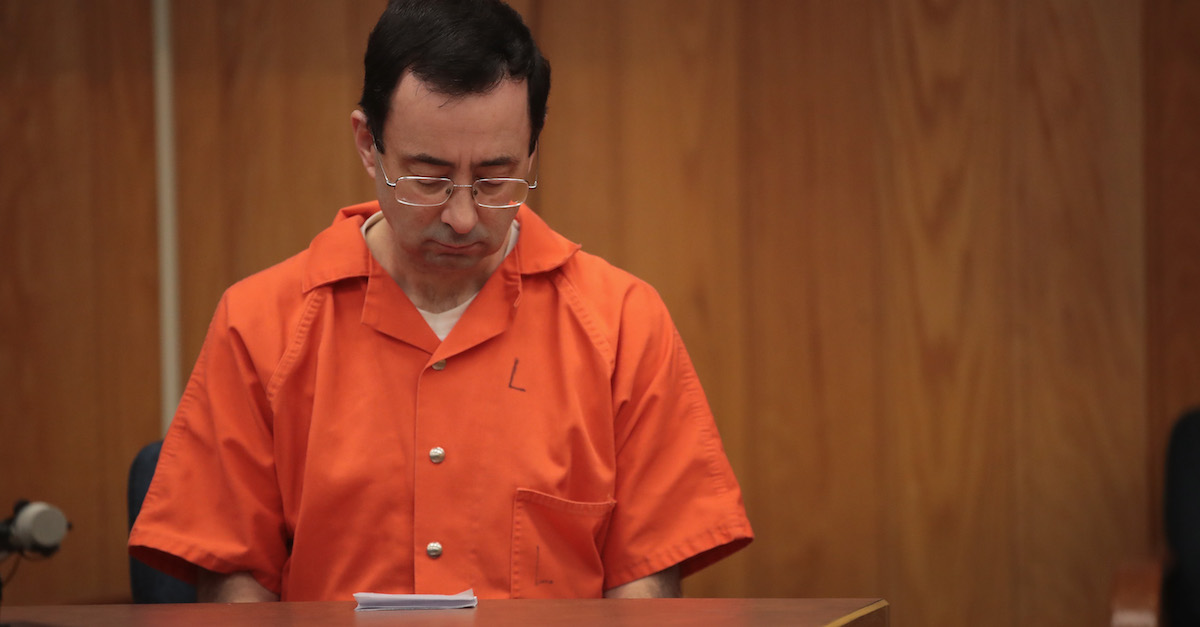 The NCAA has wrapped up inquiries into Michigan State University regarding former doctor Larry Nassar's sexual abuse of gymnasts and alleged sexual assaults by members of the school's football and basketball teams. In a letter to the school, the NCAA declared that they have cleared MSU of any wrongdoing in these cases.
The first inquiry–regarding Nassar–began on January 23, the day before Judge Rosemarie Aquilina sentenced the ex-doc to up to 175 years behind bars for abusing women and girls under the guise of medical treatment. MSU students and alums like Lindsey Lemke accused the university of enabling Nassar by allowing him to keep his job despite complaints about his actions. The school has since agreed to pay victims $500 million as part of a settlement agreement after they were sued by Nassar's former patients.
Another inquiry launched after an ESPN report–also in late January–featured allegations that MSU football and basketball players had committed sexual assaults.
NCAA vice president of enforcement Jonathan F. Duncan said in his letter to Michigan State athletic director Bill Beekman that after conducting the reviews of the university, "it does not appear there is a need for further inquiry."
The probes only dealt with NCAA regulations. The school was also under investigation by the Michigan Attorney General's Office for their handling of the Nassar situation. Former dean William Strampel was arrested when investigators looking into school computers found pornographic images on his computer, as well as video of one of Nassar's "treatments."
More recently, former MSU gymnastics coach Kathie Klages was arrested for allegedly lying about her knowledge of Nassar's abuse.
[Image via Scott Olson/Getty Images]
Have a tip we should know? [email protected]