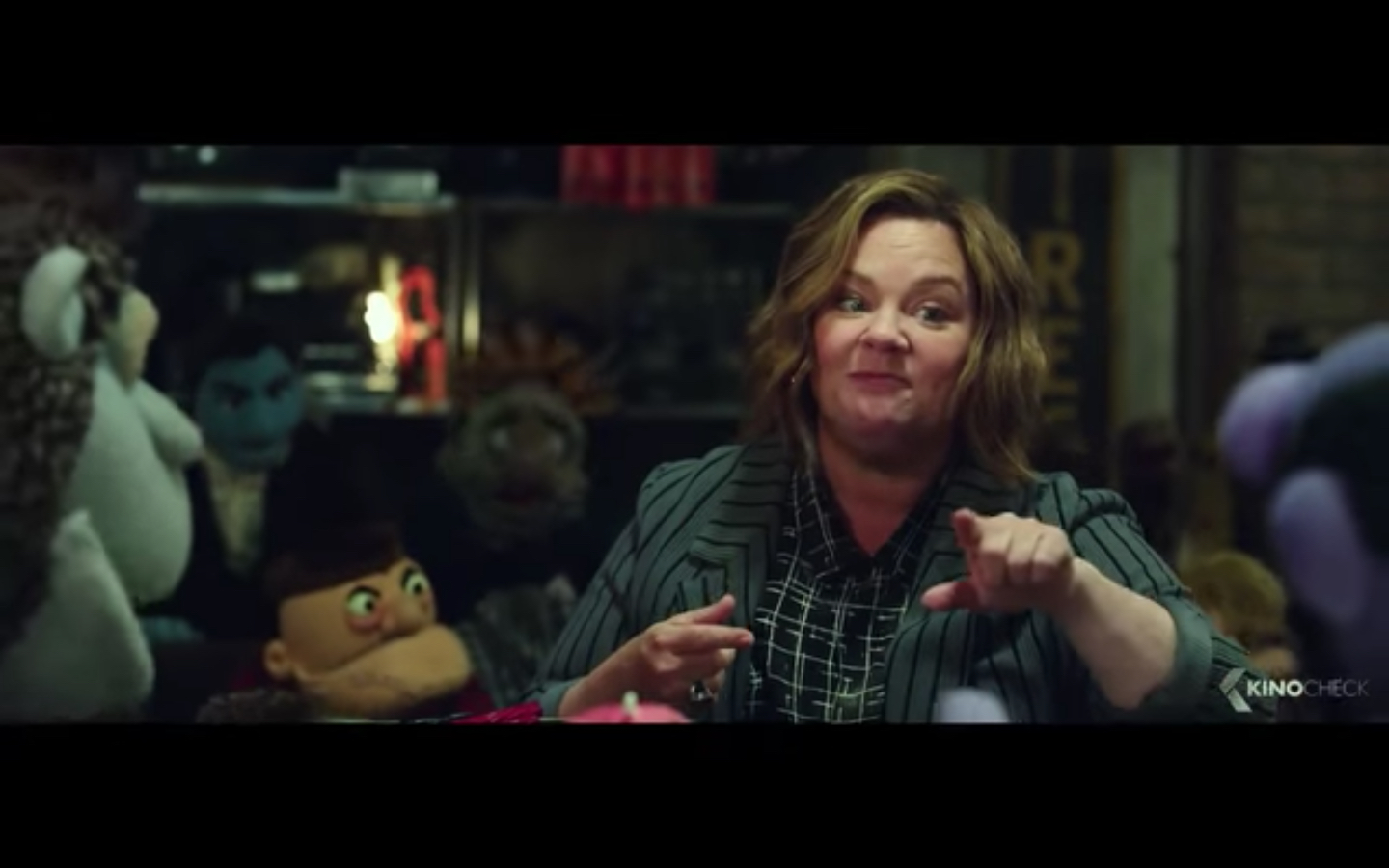 The creators of Sesame Street are suing the production company behind a puppet-centric spoof of the popular children's mainstay on the basis of trademark infringement, dilution and false advertising.
The film, a Melissa McCarthy vehicle known as "The Happytime Murders" is due to be released on August 17. On May 24, Sesame Workshop filed a 25-page lawsuit seeking a permanent injunction against STX Productions and various affiliated entities.
Their lawsuit begins, "Sesame seeks to enjoin Defendants' deliberate effort to appropriate its SESAME STREET mark, and its trusted brand and goodwill, to promote their R-rated movie, The Happytime Murders, by way of a violent and sexually-explicit trailer."
Sesame's characterization of the trailer is fairly accurate. In the two-and-a-half minute-long video, Muppets (or Muppet-like puppets) are killed and disfigured by gunfire, use four-letter-words and engage in various acts of sex and violence. As the trailer concludes, one of the leading puppets experiences a lengthy and messy orgasm on screen.
Again, the lawsuit:
Defendants' widely-distributed marketing campaign features a just-released trailer with explicit, profane, drug-using, misogynistic, violent, copulating, and even ejaculating puppets, along with the tagline "NO SESAME. ALL STREET." Defendants do not own, control or have any right to use the SESAME STREET mark. Instead, they are distributing a trailer that deliberately confuses consumers into mistakenly believing that Sesame is associated with, has allowed, or has even endorsed or produced the movie and tarnishes Sesame's brand.
The actual content of the film (or at least the film's trailer) isn't necessarily being attacked by Sesame Street–just the use of that adult-themed content in conjunction with what Sesame Street argues is a clear reference to their own brand. As the lawsuit notes, Sesame Street is "an organization with a long and storied history of 'helping kids grow smarter, stronger and kinder.'"
The lawsuit continues, stressing the above point about Sesame's kid-friendly message being undercut by the film's association with Sesame Street:
The threat of irreparable injury posed to Sesame's mark and brand cannot be overstated. Sesame has worked for nearly 50 years to build, cultivate and maintain trust with its audience of parents and young children built on its reputation for wholesome educational programming. That trust, although built over a span of generations, is too easily lost and is now in jeopardy. Defendants threaten to inflict serious, irreparable damage to Sesame's mark and brand by associating their adult movie with Sesame Street…[The film's] tagline has confused and appalled viewers because of what they believe to be a serious breach of trust by Sesame supporting this movie.
According to Sesame, repeat requests to have the offending tagline removed from the film's promotional materials and campaign have been declined by STX Productions. That tagline–"NO SESAME. ALL STREET."–is prominently featured in the aforementioned trailer, on the film's website and multiple social media posts, as documented by the lawsuit.
After being alerted to the use of the tagline by the film's director, Brian Henson, the next day Sesame Workshop immediately issued a cease-and-desist letter. This was followed up by various communications between Sesame Workshop, STX Productions and The Jim Henson Company. Multiple phone calls and emails were made and sent, but the tagline change never occurred.
Sesame Workshop is suing on various counts including trademark infringement, unfair competition, false advertising, trademark dilution and unjust enrichment. They are seeking an injunction prohibiting STX Productions from using Sesame's intellectual property and trademarks as well as various money damages, including punitive damages and attorneys' fees.
According to Deadline, a hearing has been scheduled for May 30 in Manhattan.
[image via screengrab]
Follow Colin Kalmbacher on Twitter: @colinkalmbacher
Have a tip we should know? [email protected]