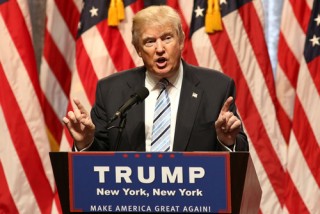 It seems like just yesterday when Donald Trump was taking aim at a federal judge for his "Mexican heritage." Apparently, times have changed. Trump has reportedly 'softened' his stance on immigration. And now, we are also learning that Trump pushed for Florida Governor Rick Scott to appoint a State judge who appears in conflict with Trump's own stance on immigration. Jose Izquierdo, a Cuban-American, was a criminal defense attorney, who often represented immigrants. He was also very active in the Hispanic bar association, and worked hard advocating for minorities.
According to an email obtained by The New York Times, on May 10, Trump sent the Governor a letter:
"Dear Rick: A friend of mine recommended this gentleman for a judgeship in Broward County. From what I understand, he is very well-respected in the legal community. Thank you. Sincerely, Donald,
Attached to the letter was Izquierdo's 2-page resume. Thirteen days after that correspondence, Scott appointed Izquierdo to the position. Scott has told other media outlets that the decision was not related to Trump's letter.
Interestingly, about a month after Trump's letter to the governor, he began his vicious attacks on another Hispanic judge, Gonzalo Curiel, who was overseeing the Trump University lawsuit.
Izquierdo has reportedly advocated in support of Hispanics and minorities holding higher judicial positions. He also represented the consolutates of Mexico and Honduras. According to The Times, Izquierdo mentioned in his job application that he tried to suppress a warrant used in a drug possession case. In private practice, he represented criminal immigrant defendants.
Throughout his campaign, Trump has advocated for the immediate deportation of undocumented immigrants. He has also pushed for the building a fence along the Mexican border. However, his stance has shifted in recent days. On Wednesday night,  he said he would be willing to "work with" the immigrants who were "upstanding."
Have a tip we should know? [email protected]
Rachel Stockman - Editor in Chief / On Air Host