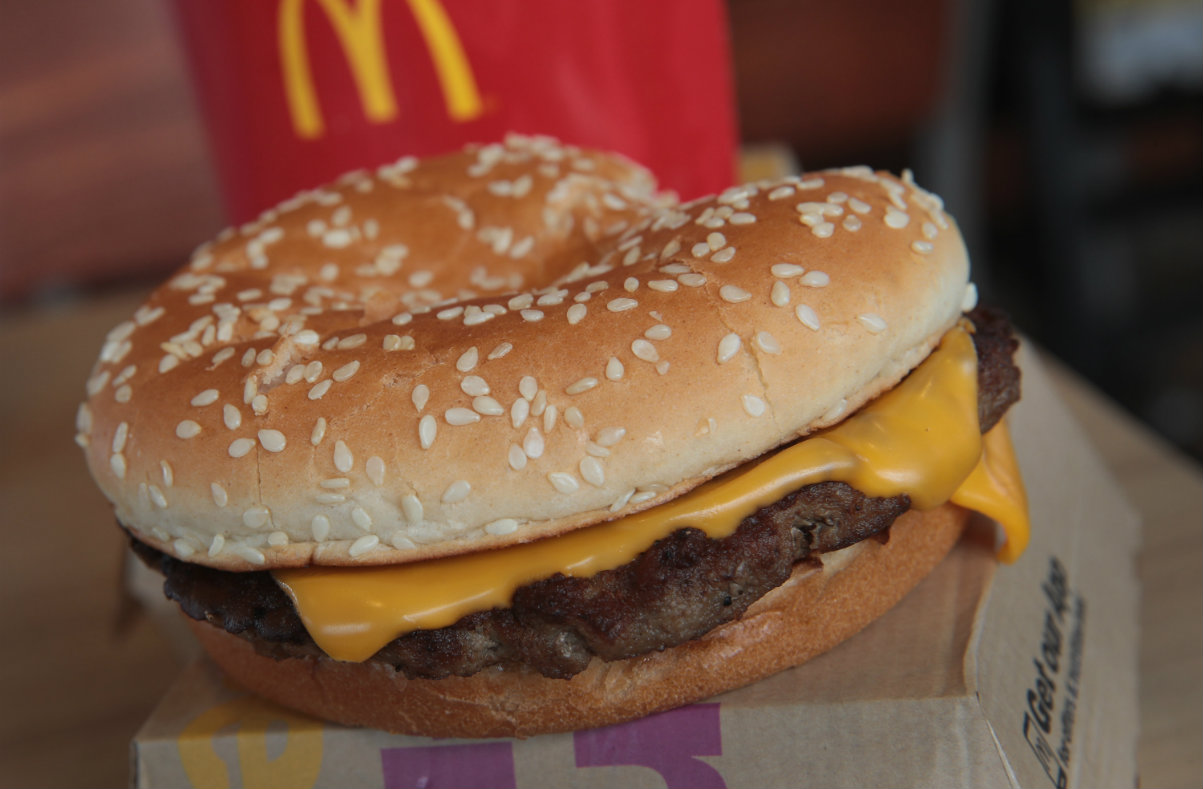 What kind of cheese costs $5 million? The kind mentioned in a lawsuit. Cynthia E. Kissner and Leonard Werner are suing McDonald's, claiming they were charged for unwanted slices.
"These products cannot be purchased either separately or as part of a value meal, without the customer being overcharged and being compelled to pay for unwanted and undelivered cheese," said the complaint obtained by USA Today. "McDonald's is being unjustly enriched by these practices, because it receives payment for cheese it does not deliver to its customers."
The complaint was filed May 8 in the U.S. District Court for the Southern District of Florida.
Plaintiffs said the restaurant is breaking antitrust laws through an "illegal tying arrangement." They claim customers who order through the McDonald's app or a delivery service can get Quarter Pounders, Double Quarter Pounders and such value meals for lower prices.
Tying arrangements are when a seller only sells a product (in this case, the burger) if the buyer agrees to also buy a separate item (in this case, the cheese).
Court records obtained by Law&Crime show that McDonald's was served on May 16, and their answer is due June 6. Expect them to tell the court what they told USA Today.
"We do not believe the claims in this lawsuit have legal merit," the restaurant said an emailed statement. "The advertised Quarter Pounder burger comes with cheese. We try to accommodate our customers' requests by allowing them to customize their orders, such as a Quarter Pounder with no cheese."
Franchisees set on menu prices to remain competitive in local markets, said McDonald's.
[Image via Scott Olson/Getty Images]
Have a tip we should know? [email protected]