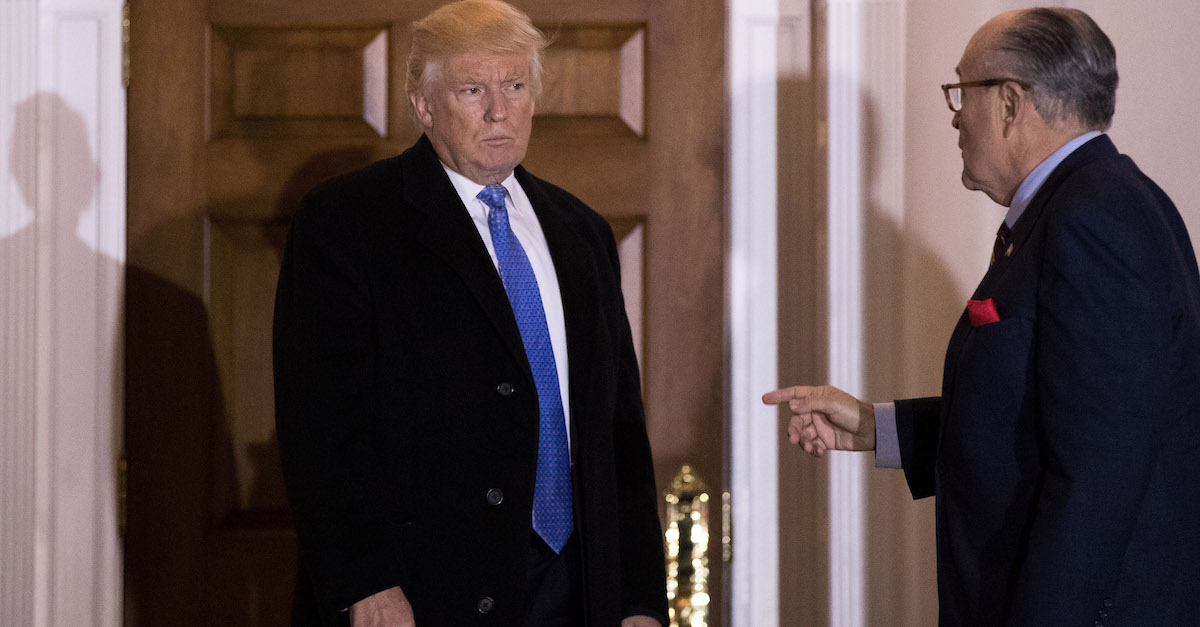 Update, 3:24 p.m.: Dershowitz said that he's not really a "full-fledged" member of the president's legal team, but will be making a constitutional argument that is favorable to President Trump.
"I think it overstates it to say I'm a member of the Trump team. I was asked to present the constitutional argument that I would have presented had Hillary Clinton been elected and had she been impeached," Dershowitz told Law&Crime founder Dan Abrams on Friday. "I will be there for one hour, basically, presenting my argument. But I'm not a full-fledged member of the defense team in any realistic sense of that term."
Some say this is a distinction without a difference.
—
Harvard Law professor emeritus Alan Dershowitz and former Whitewater independent counsel Ken Starr are joining President Donald Trump's impeachment defense team, a team that already included White House counsel Pat Cipollone and Trump lawyer Jay Sekulow.
Robert Ray, a former Whitewater prosecutor, is also joining the defense team. All three lawyers have appeared on Fox News in recent days and defended the president.
Starr and Dershowitz have been on a defense team together before. They, and numerous other star attorneys, were part of a team that secured an infamous plea deal for Jeffrey Epstein in the 2000s.
It is believed that this trio will be the face of Trump's impeachment team on the floor of the Senate. Dershowitz, a statement from his team said, is "participating in this impeachment trial to defend the integrity of the Constitution and to prevent the creation of a dangerous constitutional precedent."
But wait — there's more.
RELATED: Former Florida AG Once Suspected of Engaging in 'Quid Pro Quo' with Trump to Join Impeachment Team
The House voted to pass two articles of impeachment in December: abuse of power and obstruction of Congress. Those articles were formally transmitted to the Senate this week. Chief Justice of the United States John Roberts and the entire Senate have all sworn an oath to do "impartial justice."
[Image via Drew Angerer/Getty Images]
Have a tip we should know? [email protected]