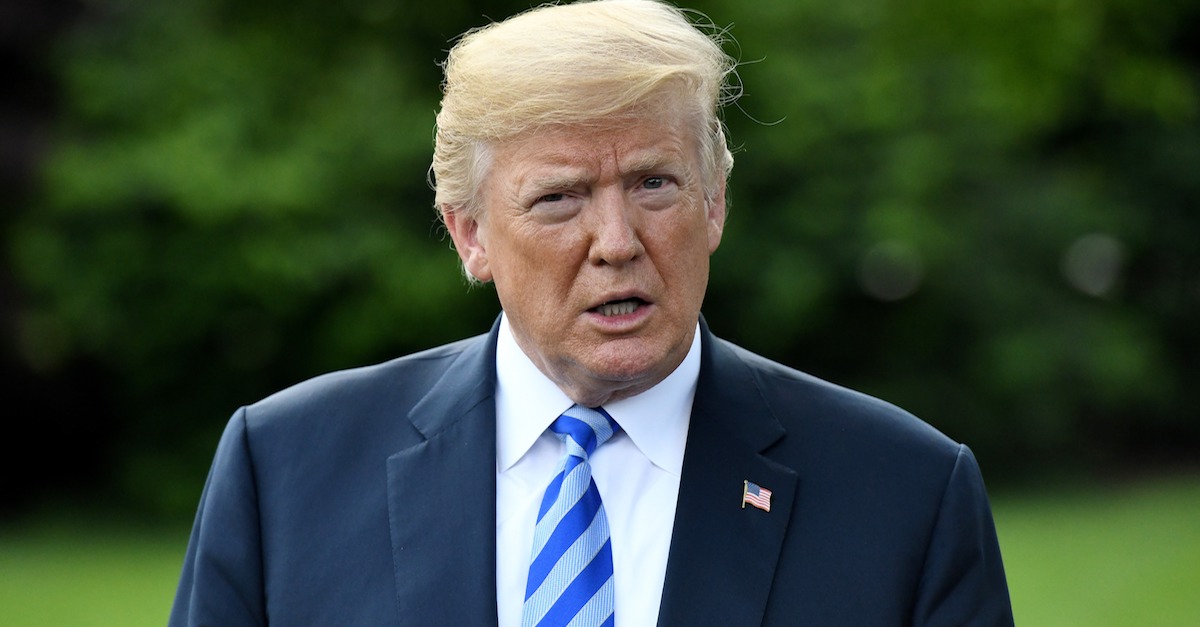 The internet is abuzz with a report that the Trump administration–particularly White House senior adviser Stephen Miller–is looking to make it more difficult for legal immigrants to get resident alien status or citizenship. According to an NBC News report, a rule change which is expected to be proposed in the coming weeks "would make it harder for legal immigrants to become citizens or get green cards if they have ever used a range of popular public welfare programs, including Obamacare."
This raises a lot of questions, but based on a draft of the proposal from earlier this year, we may have some answers.
What does this mean?
The whole thing involves the definition of the phrase "public charge." For more than a century, the law has permitted the United States government to deny immigrants who they believe would be a public charge, or a burden on the government. That means, that if they don't show signs that they would be productive members of American society, they could be denied. According to U.S. Citizenship and Immigration Services, a public charge is defined as "an individual who is likely to become primarily dependent on the government for subsistence."
Right now, evidence of someone having the potential to be a public charge is based on "receipt of public cash assistance for income maintenance or institutionalization for long-term care at government expense," the proposed change would add non-cash benefits. That means that people already in the country–even legally–who use public programs like Obamacare, children's health insurance, and food stamps, could have that use work against them as evidence that they would be a public charge.
Will they automatically be disqualified?
Not necessarily. When determining whether a person may be a public charge, the government looks at "the totality of the circumstances." That means the positives as well as the negatives. The change is that using the aforementioned public benefits can now be taken into account among the negatives. There are several other aspects of a person's life that can be taken into account one way or the other, such as age, health, assets, education, and skills. So if a person shows that they have prospects for making a living and is only using public assistance in the meantime, they may be able to get a green card or citizenship.
The wording of the draft indicates that such exceptions may be rare, though. It says, "with limited exceptions, an applicant for change of nonimmigrant status must demonstrate that he or she is not using or receiving, nor likely to use or receive" certain benefits. That allows for cases where people are not automatically disqualified, but it indicates
Is this even legal?
Yes. The government is merely changing the definition of a term in an existing rule. The Clinton administration defined "public charge" to go along with their policies, and the Trump administration would be taking similar action, even if the goals or outcomes may be different.
What about refugees or people seeking asylum?
Those afraid that people who have successfully fled from dangers in their home countries will have to go back can rest easy. The public charge doctrine does not apply to refugees, people who have been granted asylum, survivors of trafficking, domestic violence, or certain other crimes, as well as other categories of immigrants.
What about people who are already using Obamacare or other programs?
They're probably fine for now. The draft of the proposal speaks to the use of benefits in the present, not the past. That means that people should not be denied on the basis of having participated in social programs in the past, if they're no longer using them. People who are currently using them at the time of the rule change who are seeking admission or a change in status may want to consider stopping, but due to the above-mentioned other factors that are considered, it's best to speak with an immigration attorney about an individual's specific situation.
[Image via Olivier Douliery-Pool/Getty Images]
Have a tip we should know? [email protected]