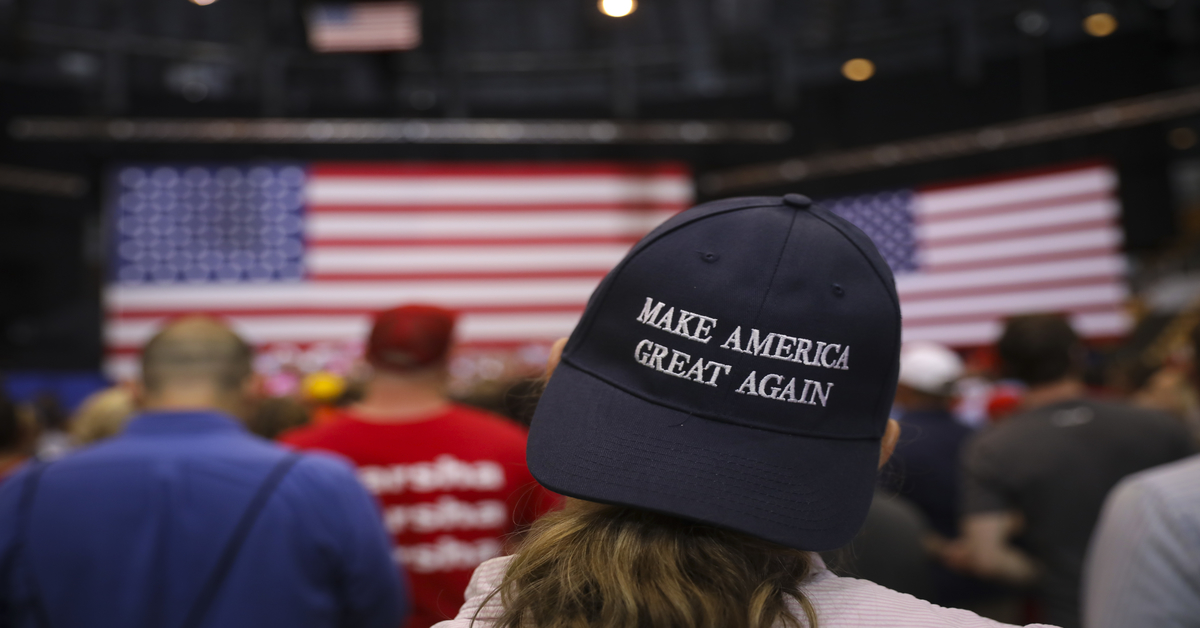 The Trump administration's denaturalization task force now has a public face: 63-year-old Norma Borgono, a grandmother who has lived in the United States since 1989.
According to an exposé by Adiel Kaplan in the Miami Herald, Borgono volunteers at her church every week. She raised both of her two children on a $500-per-week secretary's salary and is currently battling a rare kidney disorder called Alports syndrome.
Borgono was recently blessed with a new granddaughter, but one week after the baby made it home from the hospital, Borgono opened a letter from the U.S. Department of Justice. She was being sued as part of an effort to "denaturalize" her and force her out of the country. The only settlement offered by the government was a voluntary renunciation of her hard-earned American citizenship–followed up by being sent back to Peru.
According to the Herald's reporting, her family believes this would be "a death sentence." Borgono's daughter, Urpi Ríos, said, "I don't know what's going to happen if she goes to Peru. We have nothing there."
The Trump administration's case against Borgono revolves around a fraud scheme perpetuated by her former boss during the aughts:
Borgono, a Miami resident for 28 years, is being targeted based on her minor role in a $24 million fraud scheme in the previous decade. As the secretary of an export company called Texon Inc., she prepared paperwork for her boss, who pocketed money from doctored loan applications filed with the U.S. Export-Import Bank.

When the feds caught wind of the scheme, Borgono cooperated. The secretary never made any money beyond her regular salary and helped the FBI make a case that put her former boss behind bars for four years. On May 17, 2012, Borgono took a plea deal and was sentenced to one year of house arrest, four years of probation and $5,000 of restitution.
Borgono took on two jobs and paid off her debt to society early; her sentence was then reduced and she went on with her life. Two years later, the Trump Administration aimed to revoke citizenship for those accused of lying on their citizenship applications.
Here's their logic: because Borgono became a U.S. citizen after her boss's fraud scheme began, she technically lied on her citizenship application by not mentioning the criminal activity while she was applying. There's one obvious issue with this line of reasoning: Borgono had yet to be charged with a crime when she applied to become an American citizen.
Kaplan's report in the Herald notes that Borgono's family was "shocked" such proceedings could even occur. Ríos said, "Had the threat to her citizenship been brought up, we would have gone to trial or found some way to fight it. For everything that she did wrong, that she cooperated on, that she paid her debt to society for, now they want to send her away to die over there?"
It appears they do.
The creation of Trump's denaturalization task force was announced in June. In an interview that month with the Associated Press, United States Citizenship and Immigration Services Director L. Francis Cissna said:
We finally have a process in place to get to the bottom of all these bad cases and start denaturalizing people who should not have been naturalized in the first place. What we're looking at, when you boil it all down, is potentially a few thousand cases.
In sum, over $200 million and the hiring of over 500 additional ICE agents have been pledged to the task force aimed at denaturalizing Americans under the administration's current plans.
[image via Drew Angerer/Getty Images]
Follow Colin Kalmbacher on Twitter: @colinkalmbacher
Have a tip we should know? [email protected]