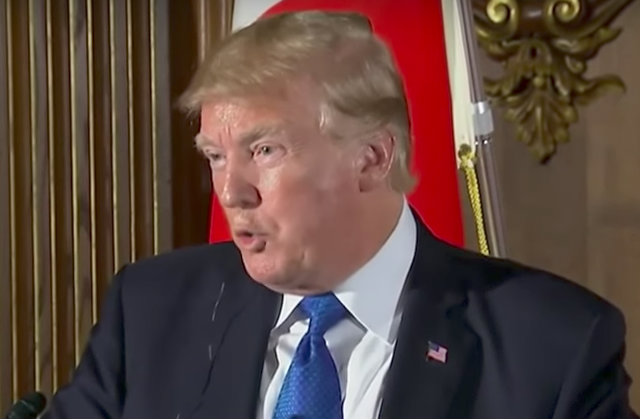 President Donald Trump tweeted Tuesday morning that it's the Democrats' fault that undocumented immigrants once covered by Barack Obama's DACA (Deferred Action for Childhood Arrivals) no longer have the protection they once enjoyed. This comes after Trump himself repealed DACA last year.
Democrats are doing nothing for DACA – just interested in politics. DACA activists and Hispanics will go hard against Dems, will start "falling in love" with Republicans and their President! We are about RESULTS.

— Donald J. Trump (@realDonaldTrump) January 2, 2018
President Obama instituted DACA as a temporary measure when Congress failed to pass permanent legislation, commonly referred to as the DREAM Act, to help children brought into the United States illegally by their parents. President Trump had expressed sympathy for those who were brought to the U.S. as minors, and had held off on repealing DACA earlier in 2017, before ultimately choosing to get rid of it.
When Trump announced the decision to repeal DACA, he expressed hope that Congress would finally get in gear to pass a law to take its place, but that still hasn't happened. The president apparently blames Democrats for this, despite them typically being the ones in favor of the DREAM Act. Trump has not said what action the GOP plans to take on this issue, but he did say that he and the Republican party are going to get "results," and that those in favor of DACA will be "falling in love" with them.
Have a tip we should know? [email protected]