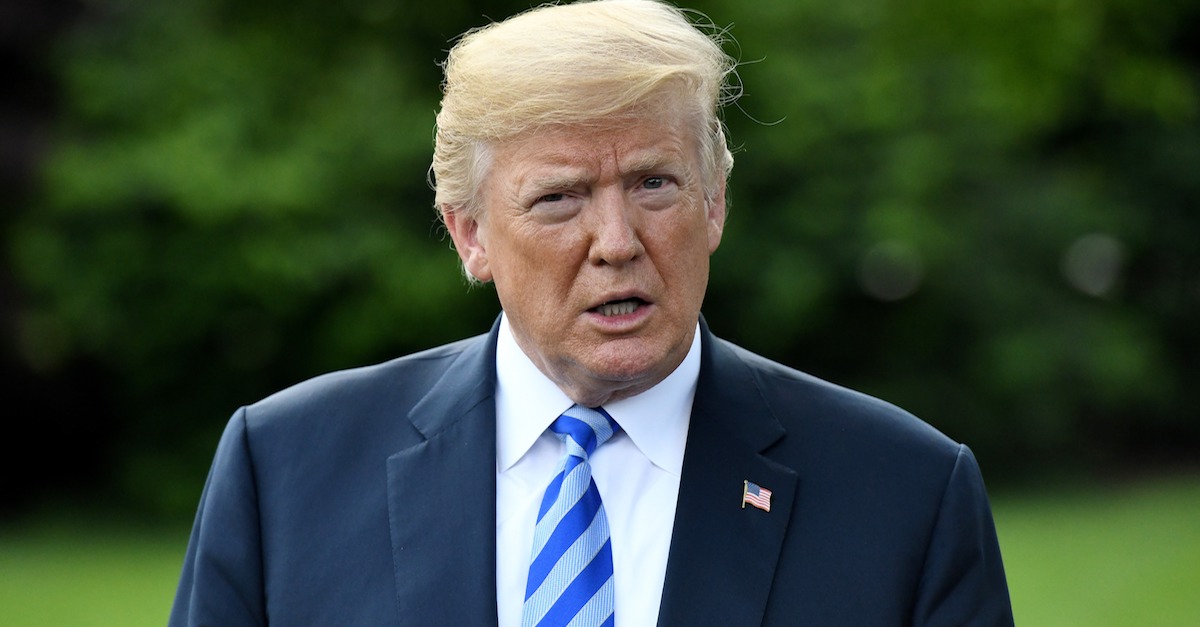 A California judge granted emergency relief in a case brought by parents who were separated from their children when they crossed the border into the United States. While the case itself is still going on, Judge Dana Sabraw ordered that in the meantime, the Trump administration must reunite all separated families.
The court's order Tuesday night noted recent developments, such as President Donald Trump's executive order calling for an end to family separation, and a Fact Sheet issued by the Department of Homeland Security that said the administration will "ensure that those adults who are subject to removal are reunited with their children for the purposes of removal." The order basically said that these measures are not enough, and granted a preliminary injunction calling for all children
The case was originally brought by a Catholic woman who fled the Democratic Republic of the Congo with her 6-year-old daughter due to religious persecution. According to the lawsuit, which has since been granted class action status, they went to a port of entry in San Ysidro, California to claim asylum, in accordance with U.S. immigration law. However, mother and child were separated as officials said they were verifying whether she was truly the child's parent. The mother was later set for removal, with the child being placed as a refugee in a Chicago facility.
Judge Sabraw wrote that while the Government disagrees with the notion that such a ruling is necessary in light of President Trump's recent order, "there is no genuine dispute that the Government was not prepared to accommodate the mass influx of separated children."
The judge's ruling noted that facilities where children are being held were originally meant for minors who cross the border unaccompanied by an adult, not those who are separated from them, and thus are ill-equipped for the sheer volume of kids who have needed placement in recent months. Additionally, family detention facilities that currently exist are not enough to meet the growing demand.
The judge also noted that while President Trump's executive order calls for families to no longer be separated, government counsel acknowledged that there is "no procedure in place" to reunite those who have already been separated.
"This situation has reached a crisis level," Judge Sabraw wrote, calling it "a chaotic circumstance of the Government's own making."
The ruling orders government officials to no longer separate children from their parents, absent a finding "that the parent is unfit or presents a danger to the child," or if the parent voluntarily and knowingly declines. For those already separated, it says that parents who are released from custody must be reunited with their children, with the same exceptions as above.
Additionally, the order says, unless parents are deemed unfit or dangerous, or they decline, children under the age of 5 must be reunited with their parents within 14 days of the order, and children 5 and over must be reunited with their parents within 30 days.
Any parents who have not been in contact with their kids during separation must be placed in contact with them within 10 days.
The judge called for a status hearing in the case on July 6 to discuss developments.
In a statement to Law&Crime, a DOJ spokesperson said:
Last night's court decision makes it even more imperative that Congress finally act to give federal law enforcement the ability to simultaneously enforce the law and keep families together. Without this action by Congress, lawlessness at the border will continue, which will only lead to predictable results—more heroin and fentanyl pushed by Mexican cartels plaguing our communities, a surge in MS-13 gang members, and an increase in the number of human trafficking prosecutions.
Note: This article has been updated with the DOJ's statement.
[Image via Olivier Douliery-Pool/Getty Images]
Have a tip we should know? [email protected]