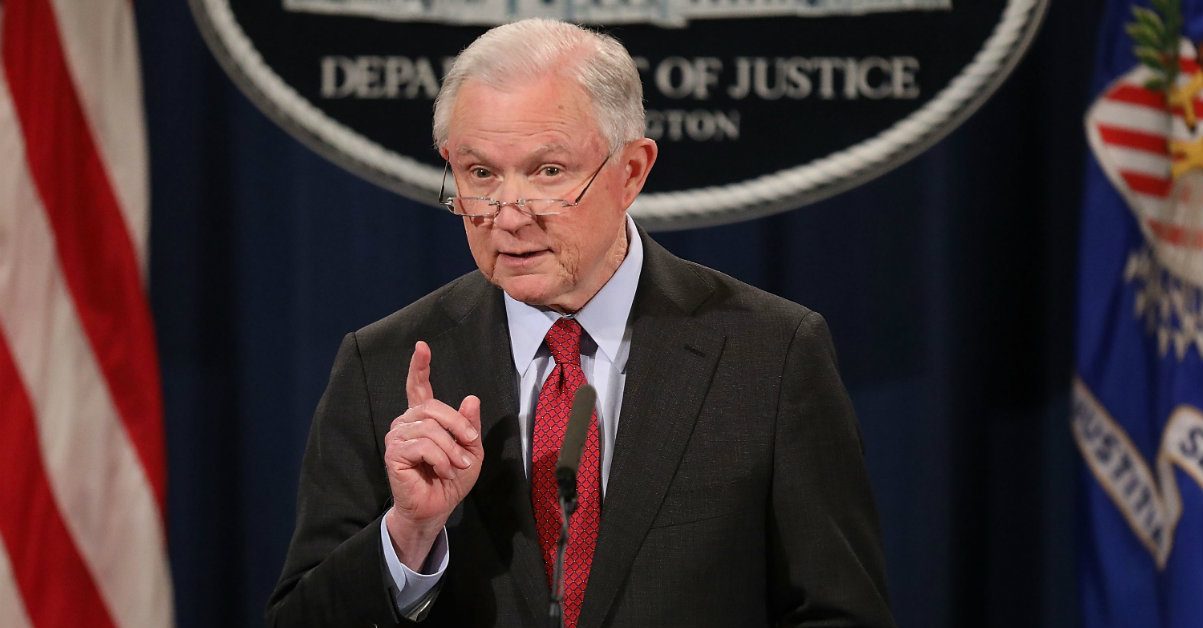 On Monday, Attorney General Jeff Sessions is expected to announce a new policy: Authorities will ramp up the prosecution of undocumented immigrant parents who bring their children to the southwest border. This information comes from a "DHS official" cited by Politico. The source said that Homeland Security Secretary Kirstjen Nielsen signed a memo on Friday, telling her department to refer all suspected border-crossers over to the Department of Justice. Then the Justice Department would seek prosecution under 8 U.S.C. § 1325(a), a federal statute against illegal entry into the United States.
This means families would be separated at the border. If parents are arrested, then the children would be considered unaccompanied minors to be placed in the custody of the Health and Human Resources Department, pending placement with a guardian.
If found guilty, defendants would face up to six months in prison and possible fines for a first offense. For subsequent convictions, they would face up to two years behind bars as well as fines.
Sessions has already called on regional U.S. Attorneys to prosecute under the illegal entry law, but Nielsen's memo means the different federal departments would more aggressively coordinate on this matter.
Sessions is reportedly expected to make the announcement in San Diego on Monday afternoon.
Department of Justice officials announced on Sunday that Sessions is in San Diego for a press conference on immigration law enforcement, and will be joined by Immigration and Customs Enforcement Deputy Director Thomas D. Homan. According to a Washington Post report from late April, Homan co-signed a memo addressed to Nielsen, calling on DHS to do more to prosecute all undocumented immigrant parents found crossing the Mexican border with their children.
Update – 4:22 p.m.: Sessions announced the policy after the publication of this article. The press conference was in Scottsdale, Arizona.
"If you are smuggling a child then we will prosecute you, and that child will be separated from you as required by law," Sessions said, according to NBC News. "If you don't like that, then don't smuggle children over our border."
[Image via Chip Somodevilla/Getty Images]
Have a tip we should know? [email protected]