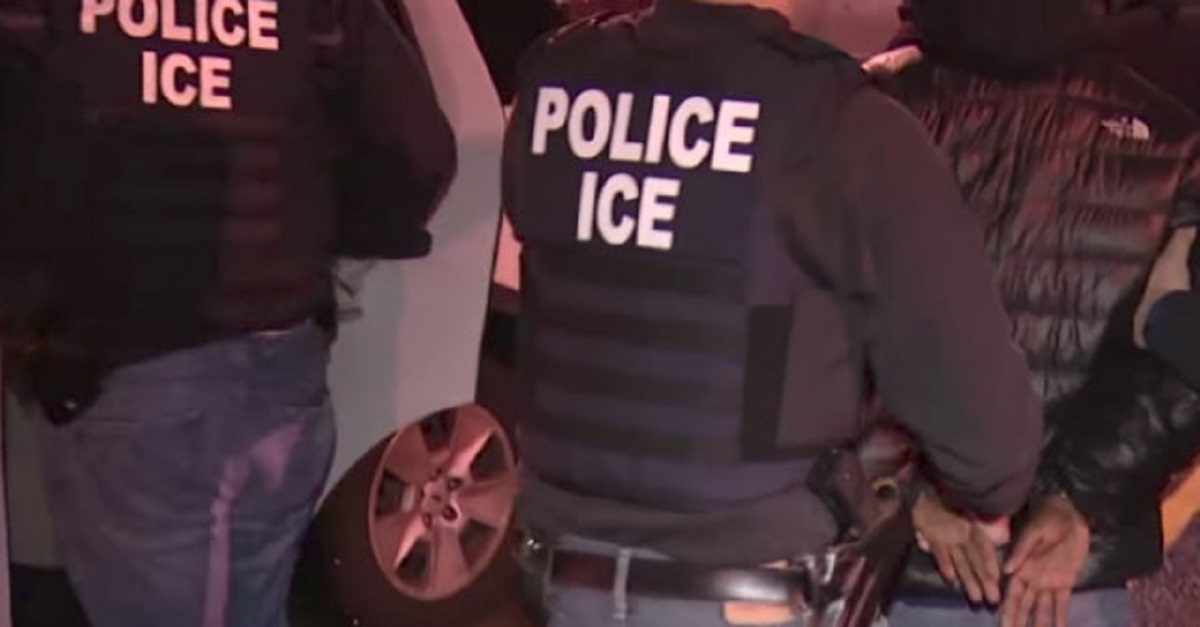 Motel 6 has agreed to pay $8.9 million dollars to Latino plaintiffs in order to settle a class-action lawsuit after several of the chain's locations shared guest information with U.S. Immigration and Customs Enforcement (ICE) agents during most of 2017.
According to the Dallas Morning News, the class-action settlement has been agreed upon by both parties after months of negotiations but still requires judicial approval in Arizona.
Law&Crime reported at the time that at two Phoenix, Arizona Motel 6 locations had regularly shared their guest lists with ICE agents–resulting in over 20 immigration-related arrests. Separately, at six locations in Washington State had done the same, according to the Phoenix New Times. At least one deportation occurred because of that cozy relationship with the federal government.
An unnamed front desk clerk clarified the controversial process of motel staff informing on their own clientele:
We send a report every morning to ICE — all the names of everybody that comes in. Every morning at about 5 o'clock, we do the audit and we push a button and it sends it to ICE.
A media firestorm ensued and the motel chain was savaged in the press and online. Eventually, Motel 6's corporate communications team weighed in. "This was implemented at the local level without the knowledge of senior management," a statement claimed.
The class action lawsuit quickly followed. Filed by the Mexican American Legal Defense and Educational Fund ("MALDEF"), the suit took aim at the motel giant on several fronts.
The proposed settlement notes:
[D]efendants' alleged policy and/or practice [of] unauthorized disclosures of private information [was] discriminatory, unconstitutional, a violation of state law protecting consumers, and a violation of defendants' privacy.
The lawsuit was brought on behalf of eight plaintiffs only identified as John and Jane "out of concern about [the plaintiffs] facing potential repercussions," according to Thomas Saenz, MALDEF's president and general counsel.
Motel 6 had originally denied any wrongdoing or legal violations but eventually moved away from that position during a mediation session with MALDEF's attorneys.
A joint statement released by MALDEF and Motel 6 contained a mea culpa from the motel chain and outlined additional steps the company would make in order to avoid a repeat of the controversial gestapo-like practice:
In September 2017, when this issue emerged, the company launched an investigation and issued a clear directive to all locations nationwide, emphasizing that the practice is prohibited. Motel 6 fully recognizes the seriousness of the situation and accepts full responsibility for both compensating those who were harmed and taking the necessary steps to ensure that we protect the privacy of our guests. As part of the agreement, Motel 6 has implemented additional controls to protect private information and enhance corporate oversight in cases where law enforcement requests information…
Saenz told the Morning News that the tentative agreement was also open to additional class members impacted by Motel 6's role as unofficial ICE informer but said the broader positive impact would be that the company had agreed to enact "strong policies and procedures that will prevent this from happening in the future."
[Image via screengrab]
Follow Colin Kalmbacher on Twitter: @colinkalmbacher
Have a tip we should know? [email protected]