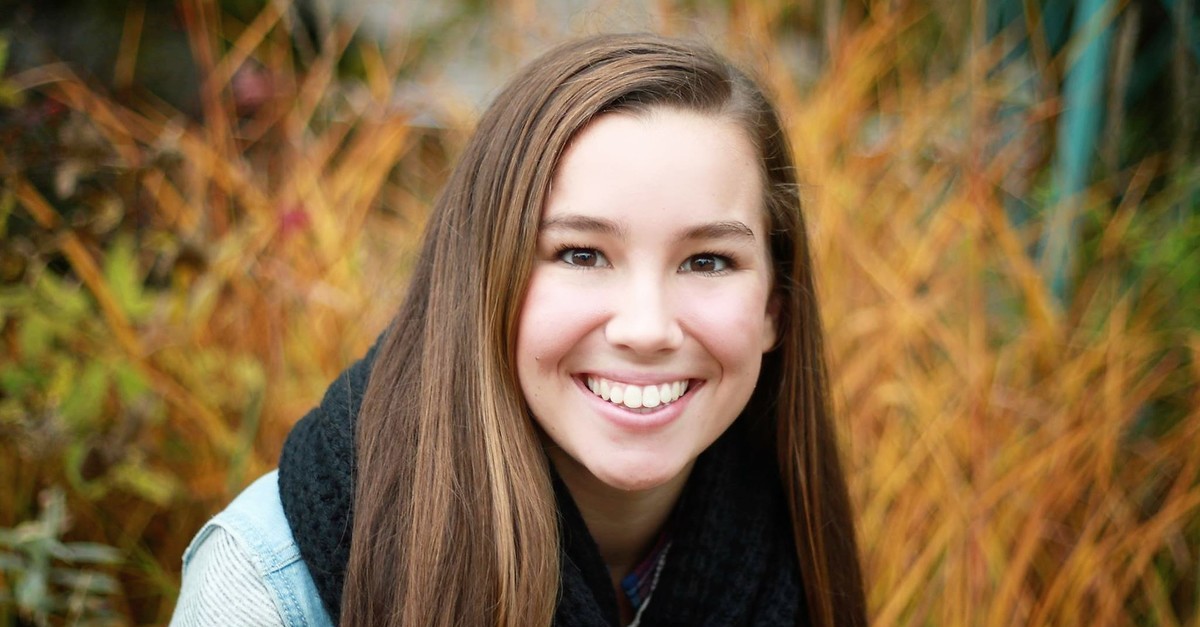 The mother of slain University of Iowa student Mollie Tibbetts has taken in a teenage Mexican immigrant with ties to her daughter's alleged murderer.
According to the Washington Post, Tibbetts' mother Laura Calderwood opened up her home to 17-year-old Ulises Felix after his parents left Iowa due to extreme anti-immigrant sentiment following the arrest of undocumented immigrant Cristhian Bahena Rivera.
Felix wanted to stay in the small town of Brooklyn, Iowa and finish high school with the only friends he'd ever known–but his parents were going to Illinois one way or another. Scott Tibbetts, Mollie Tibbetts' brother, raised the issue.
Per the Post:
So when Scott soon came to Laura with an unusual request — could they take Ulises in? — she asked what had happened. The nation, it seemed, was directing its anger about Mollie's death toward Yarrabee Farms, where her alleged killer had worked, deluging it with vitriolic messages. The immigrant families who worked there were fleeing.
Laura thought of Mollie. She would argue that the farmworkers didn't deserve this, that they were only trying to earn a living. What would she say about Ulises? Bring him in? Laura thought that his father may be undocumented and worried about attracting unwanted attention, but again, what would Mollie say?
So Calderwood took Felix in–partly because of the anti-immigrant backlash and the politicization of her daughter's death. She said Iowa's Republican Governor Kim Reynolds called her early one day to grieve and cry with her over the phone. Later that same day, however, Calderwood noted that Reynolds was holding a press conference bashing immigrants. Then there was President Donald Trump's rhetoric referencing her daughter.
As Law&Crime previously reported, multiple members of Mollie Tibbetts' family have spoken out against those using her death for their political ends. Tibbetts' father Rob Tibbetts said his daughter "vehemently opposed" anti-immigrant views. A member of an open-minded family, Calderwood stuck to her beliefs after her daughter died–even after learning about the connections between Felix and her daughter's alleged killer.
Bahena Rivera had a daughter with a girl–Iris Monarrez–who lived in Brooklyn, Iowa. Monarrez, as it turned out, was Felix's cousin. On Facebook, Bahena Rivera had called Monarrez a beautiful princess. He'd also taught Felix the work of being a farmhand.
"He was a pretty funny dude," Felix told Calderwood one night, "always messing around."
The connections ran deeper still.
Felix's mother took care Bahena Rivera for awhile and "fed him every day" while he worked to send money back home. Calderwood struggled "to show compassion" upon hearing this news–but appears to have settled on exactly that.
[image via Facebook]
Have a tip we should know? [email protected]